The Young Friends of the Historical Society of Pennsylvania is a group of young adults between the ages of 21 and 45 who share a common appreciation for history. Through a variety of social and educational events, the Young Friends make history fun and relevant in today's world. To join the Young Friends mailing list, e-mail your contact information to Mallory Burgan at mburgan@hsp.org.
Why join the Young Friends?
Enjoy access to historic documents and records
Attend fun, exclusive events
Meet new friends who share your interests
Support the Historical Society of Pennsylvania through raising funds for the Adopt a Collection program (for more information see below)
---
Making a Difference: The Adopt-a-Collection Program
The Young Friends of HSP know how to have a good time, but they are also dedicated to making a difference at the Society and the history community at large. The Young Friends have raised over $4,000 to date and adopted four important collections. Last year the Young Friends raised money to adopt the Society's Trade Card Collection, which funded the collection's conservation and organization. Through their efforts these collections will become more accessible to the public. If you are interested in contributing to this important cause, please call Mallory Burgan at 215-732-6200 ext. 300 or e-mail mburgan@hsp.org or
---
The Trade Card Collection
ADOPTED ON 9/27/12!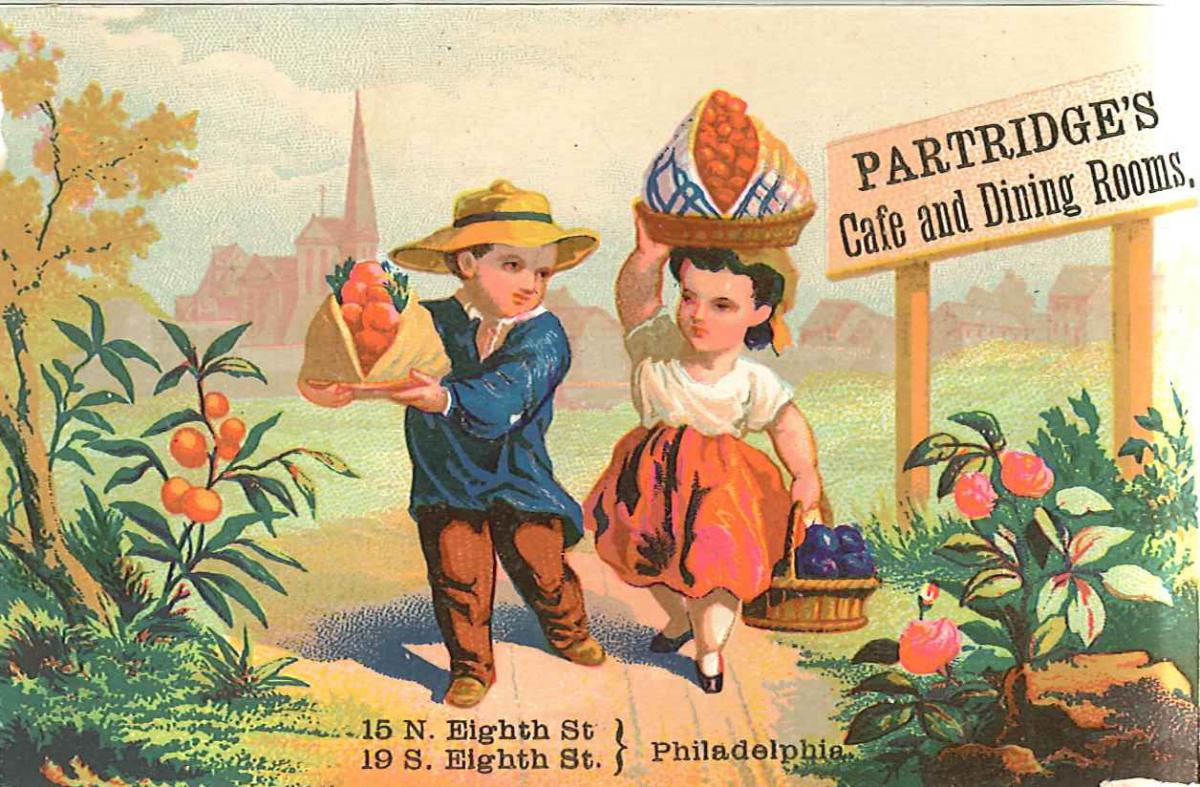 These trade cards come from a wide variety of 19th- and early 20th-century businesses--from hat makers to soda companies to dry goods stores and blacksmiths. Some are simple and black and white, while others are colorful and decorative.