How government shapes the future: The role of politics in technology
Until the mid-20th century, Philadelphia was a leading city in industry, technology, and innovation. Termed the "workshop of the world," the city hosted the 1876 Centennial Exhibition, which was a celebration of American history, culture, and glimpses of what the future might hold. Government funding fueled technological and industrial advances such as the creation of the railroad and ENIAC, the world's first supercomputer, which also was developed in Philadelphia. Beginning in the 1960s, in response to the difficulties of a congested metropolitan environment, government funding for technology shifted out west and much of the technology industry followed suit.
As "Philly Tech Week" events occur throughout the city, That's History takes a look at how politics and government relate to technological advancement. The Historical Society of Pennsylvania's Centennial Exhibition collection [1544] contains documents, ephemera, and more than 3,000 images. The Historical Society's collections include more than 21 million items. Please visit the library at 1300 Locust Street or search our collections online.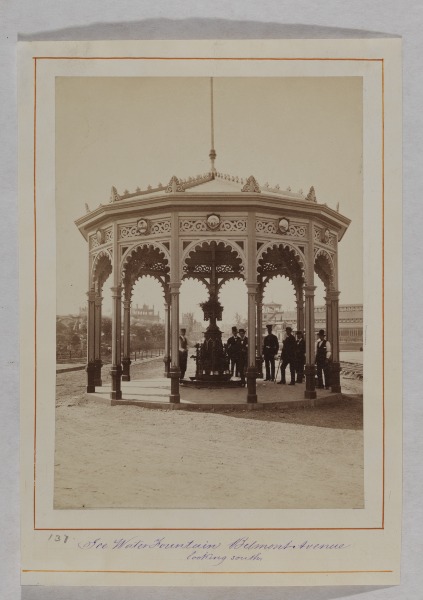 Crowds drinking at the "ice water fountain" at the Centennial Exhibition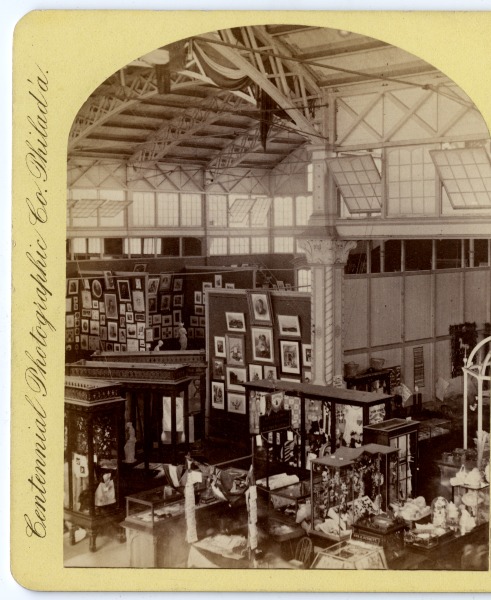 View of the "international exhibition" exhibits at the Centennial Exhibition
About the Author
That's History
That's History was a biweekly radio segment co-produced by the Historical Society of Pennsylvania and WHYY featuring historian Jonathan Zimmerman that aired from 2011 to 2012. That's History took an event, issue or person in the news, and looked back into history for echoes, parallels, roots and lessons.