2014-15 Annual Report Now Available
The Historical Society of Pennsylvania's (HSP) 2014-15 Annual Report is now available online. In this booklet, learn about HSP's collaborations, initiatives, happenings, and more over the past fiscal year. 
To download the PDF of the Annual Report, click the image below. To read the booklet in your browser, click here [1].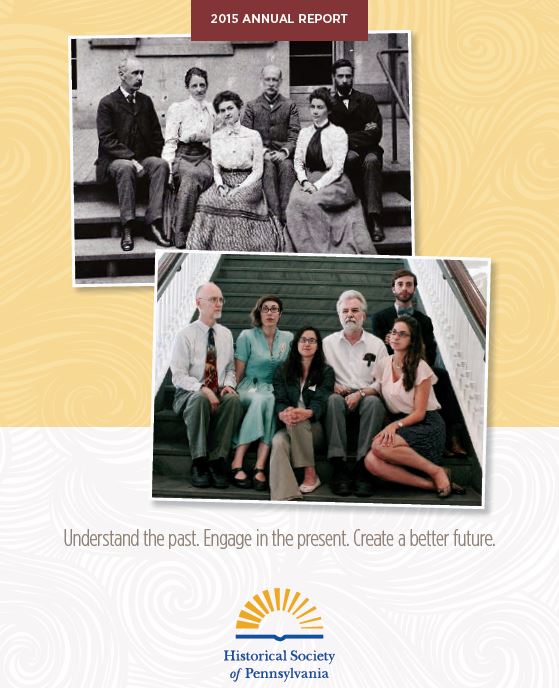 [1]
The 2014-15 Annual Report was designed by Elaine Levins of Nuvonium, LLC [2] and published by Movad [3].