Philadelphia and Montgomery Counties Symposium
This past Saturday (April 13), HCI-PSAR staff held a symposium for Philadelphia and Montgomery County repositories that participated in the Small Repositories Project at The Highlands Mansion and Garden [1] located in Fort Washington. 
The event allowed staff to share the findings of the survey work that had been done in the two counties, discuss next steps for participating repositories, and provide useful information about managing archival collections. It also offered an opportunity for attendees to network, and share some information and literature about their institutions.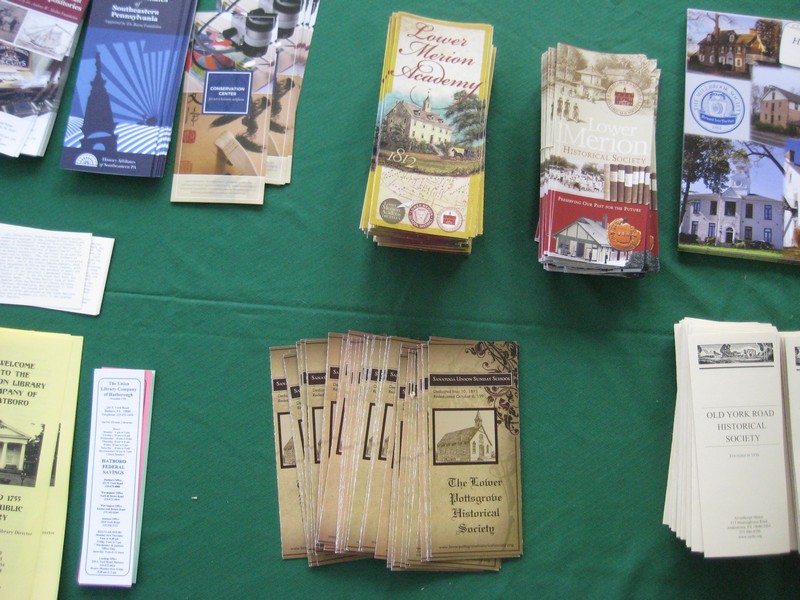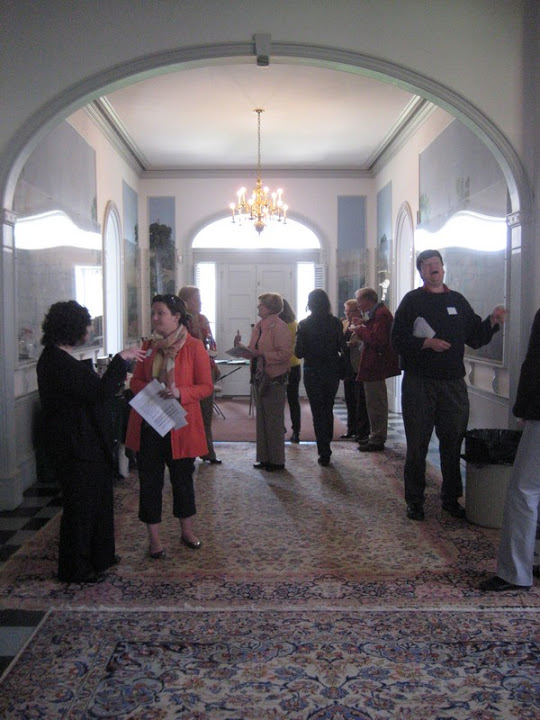 The event garnered a wonderful turn-out of staff and volunteers representing over 25 institutions in the two counties. HCI-PSAR staff gave presentations about how to navigate and search the PACSCL finding aids website [2] where repositories' collections descriptions live; and how to optimize PastPerfect Museum software for archival description as so many small repositories use this software for collections management. Staff also highlighted some of many interesting collections that they encountered during their survey work.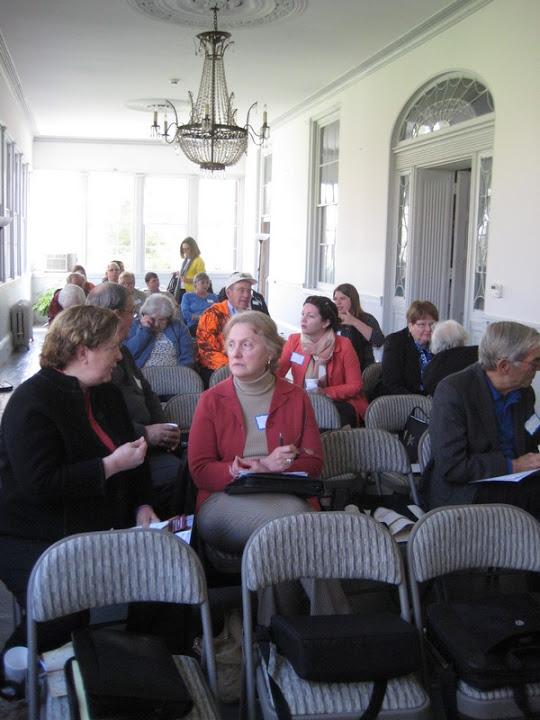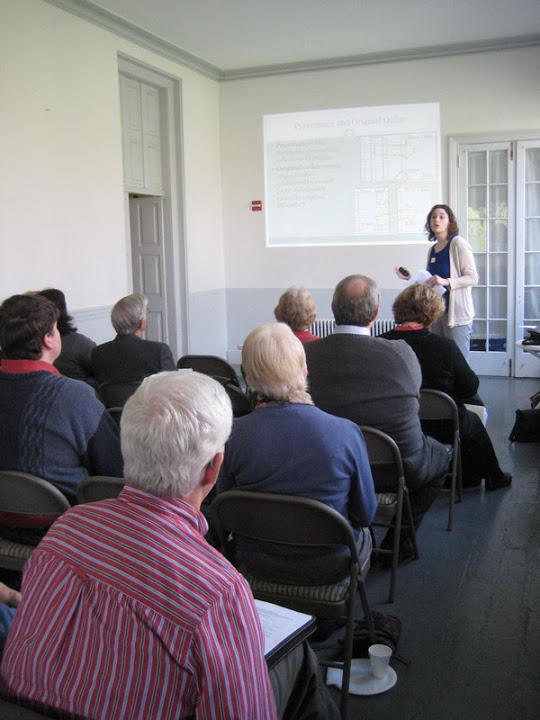 Project Surveyor Celia Caust-Ellenbogen 
Project staff were lucky to also have independent conservator Susan Duhl give a presentation entitled "Preservation on a Shoe-String" that focused on low cost solutions for typical preservation and conservation problems.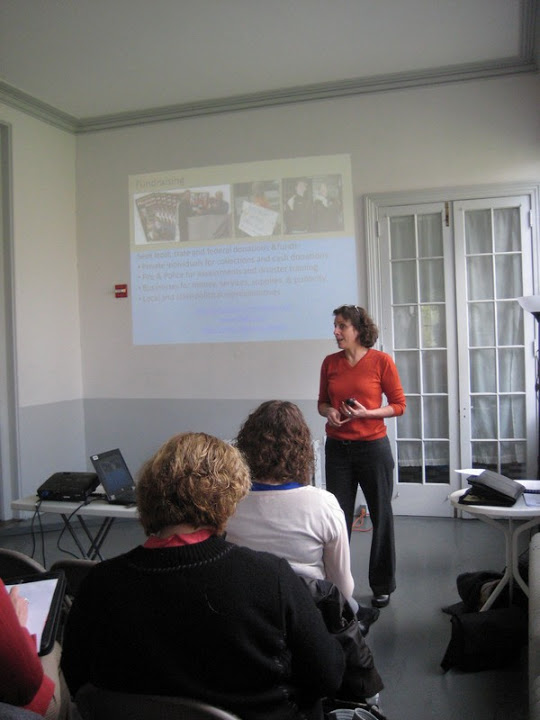 Independent conservator Susan Duhl 
If you missed the event, you can download slides of some of the presentations on our Resources for Small Repositories page [3]. (Please note that not all of the presentations are available yet.)
A big thanks to the Highlands Historical Society for their help with the event!