World Wars collection at Perkasie Historical Society
If one thing is clear about Perkasie Historical Society's archival collection it's that it is not lacking in materials relating to World War I and World War II. 
This is largely due to the fact that the organization now owns the building that served as the headquarters of the local branch of the American Legion founded in 1919- Hartzell-Crouthamel Post No. 280, Perkasie, Pa. [1] to be more exact-as well as the records of the branch. (The site, which is now the location of the Perkasie Museum, originally served as the Lehigh Valley Transit Trolley Station from 1912 to 1951.)
Perkasie's collection relating to the two world wars [2] primarily consists of photo albums and clippings scrapbooks. It also includes pamphlets, ephemera, ration books and cards, training manuals, and printed histories of various military divisions.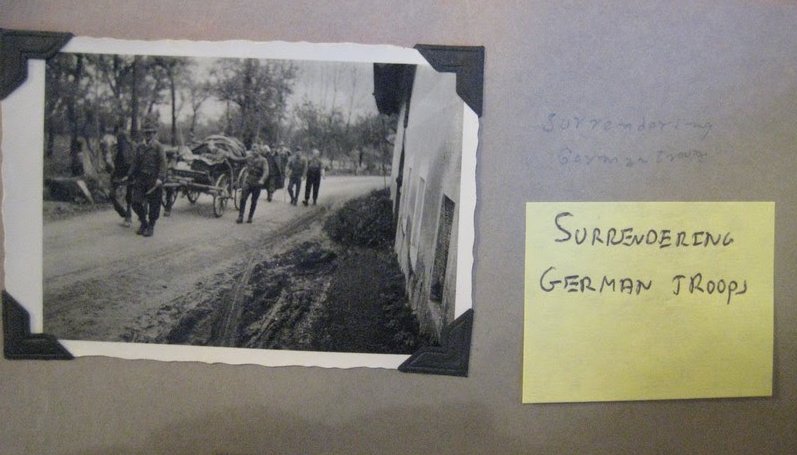 [3]
Charles Nase's photograph albums document his time in Europe during and after WWII
The collection is particularly strong in documenting Perkasie and the surrounding area's involvement in WWI. One treasured item is a very large volume entitled "Memoirs World-1918-War Perkasie" created shortly after the war by the Perkasie Tobacco Fund for Hartzell-Crouthamel Post #280.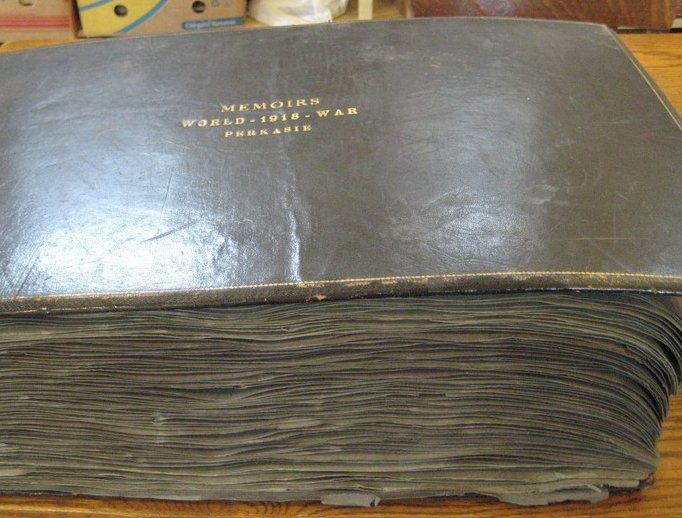 [4]
The Tobacco Fund was founded in 1917 to send tobacco and cigars to those fighting overseas, though this proved difficult after the U.S. govenment placed an embargo on all overseas packages. Because many of the soldiers in their letters home inquired about fellow Perkasie servicemen, the Fund switched their efforts and began gathering such information. This resulted in the compilation of the "Memoirs" volume- a scrapbook that contains photographs of all of the WWI servicemen from Perkasie as well as short typed biographies about each soldier's service.
Included in the volume are the two young men whom the American Legion Post in Perkasie is named after: Calvin S. Hartzell and Earl S. Crouthamel. Both were killed in action in 1918.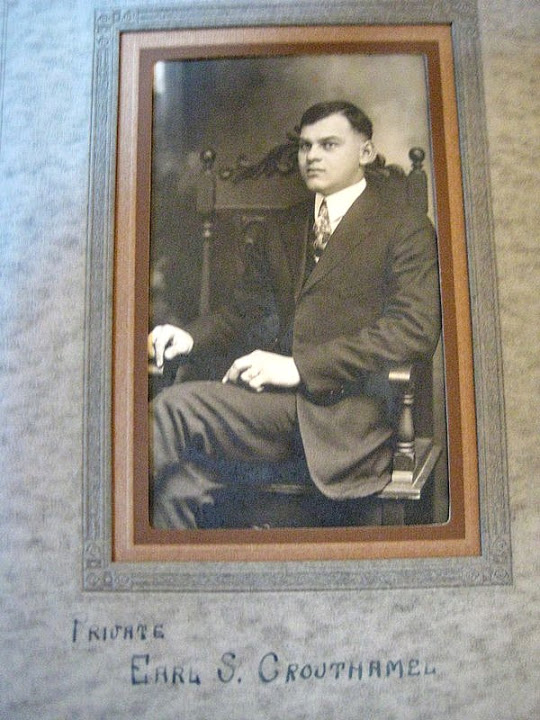 [5]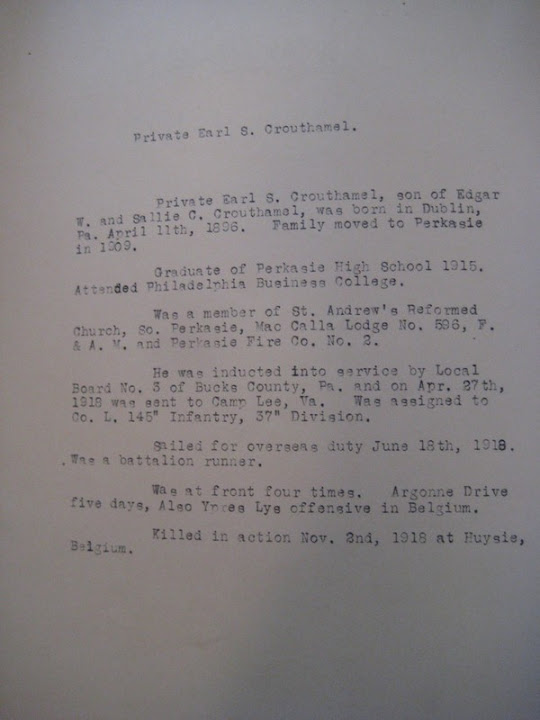 [6]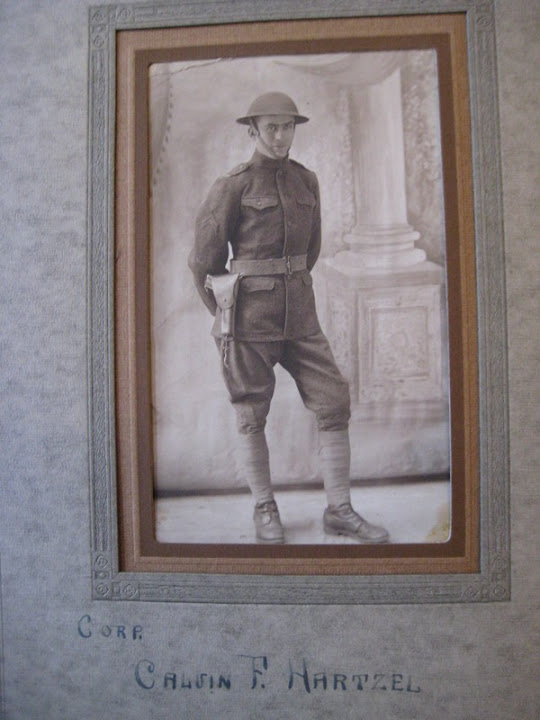 [7]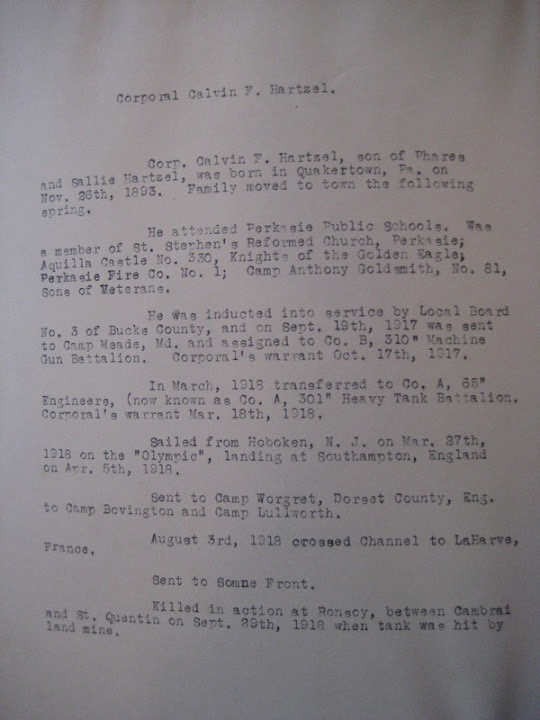 [8]
Researchers interested in World War I and World War II, especially those interested in the experiences of servicemen abroad, will find this collection very useful. The "Memoirs" scrapbook in particular will also be useful for genealogists.