Hispanic / Latino Collections
Hispanic / Latino Collections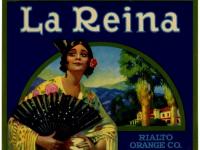 HSP holds a variety of collections rich in documenting the experiences of Hispanic / Latino immigrants in the United States. The following guide provides a list of manuscript and photograph collections pertaining to Hispanic groups in the Philadelphia metropolitan area.
These collections consist of personal letters, diaries, photographs, and scrapbooks of immigrant families; the financial records, correspondence, and advertising of businesses; the legal, civic, and organizational records of advocacy groups; the research files of scholars studying specific communities; as well as photographs, prints, posters and broadsides; and in some cases, samples of published and unpublished literature, art, and music.
Click on the collection names below to view their full records in HSP's online catalog, Discover.hsp.org. Finding aids or inventories are available for many of these collections, either online or at HSP's Reference Desk. If you don't see a link to an online finding aid in the linked catalog records below, also check out our list of finding aids and the Balch Manuscript Guide, which provides links to other online finding aids. Please note that we add new finding aids regularly. If you still have questions, ask a Reference Librarian.
HSP's collection also contains a large number of published materials relating to the experiences of Hispanic immigrants in the United States, including biographies, political pamphlets, government reports, and family histories; analyses of U.S. society and culture focusing on ethnicity, migration, racism and race relations, cultural transformation, and transnational identities; and published and unpublished materials regarding ethnic persecution and resistance. Please refer to our online catalog for more information about HSP's books, images, journals, manuscripts, maps, and other items in our collection.
You may also want to browse through the Balch Manuscript Guide, the "Ethnic History Resources" subject guide, and HSP's 2010 blog post, "Collections of Interest to Hispanics." All of these resources describe holdings by ethnic designation, including collections about Hispanics in Florida, New York, and Texas, among other places. You can also contact a Reference Librarian for further assistance.
Manuscripts and Photographs
Adolfo Fernández Cavada kept a diary while serving as Captain with the Pennsylvania Volunteers, 23rd Regiment; and includes a detailed personal account of the Battle of Gettysburg. Fernandez Cavada was one of three brothers born in Cienfuegos, Cuba who later joined the Union Army.
This collection contains documents of the Pennsylvania branch of Aspira, an organization that "promotes the empowerment of the Puerto Rican and Latino community by developing and nurturing the leadership, intellectual, and cultural potential of its youth." The collection consists mostly of administrative correspondence and financial records. There are also personnel and student files but access to these is restricted to researchers. HSP also has a small collection, Aspira, Inc. (Pennsylvania) photographs (collection PG301), of two 1975 photographs depicting unidentified individuals.
A detailed inventory is available for the Aspira, Inc. (Pennsylvania) records. 
This collection contains visual materials (35mm photographs, negatives, and compact discs of pictures) from the Balch's Latino Philadelphia Project from 2002-2003. Also included here are a copy of the newspaper El Sol de Mexico y Latinoamerica (2003); an insert from the Al Dia newspaper titled Bienvenidos a Filadelfia; and two 1998 Taller Puertorriqueno, Inc. publications on AIDS. Box 2 of the collection contains a detailed inventory of the photographs
The Borinquen Federal Credit Union was founded in Philadelphia in 1974 by volunteers to serve the employees and clients of Casa del Carmen, a social service organization. This is a small collection which contains a flyer; news articles, including a copy of Community Focus from 8 October 1987; a newsletter titled Banks and CDCU's; and a document called Libertad de Prensa.
This committee did work during the Spanish-American War (under the name National Relief Commission) helping soldiers, sailors, and their families. They worked on war campaigns in both Cuba and Puerto Rico and the collection contains some records on American soldiers buried in Puerto Rico.
A finding aid for this collection is available online and at the HSP Reference desk.
Concerned Citizens of North Camden was founded in 1978 as a grassroots organization dedicated to revitalizing the North Camden neighborhood of Camden, New Jersey, and empowering its residents. The work of the organization focused above all on providing better housing through a combination of public advocacy and community initiative to rehabilitate abandoned housing stock. Other areas of concern to the community group were cleaner streets, employment and job training, legal aid, neighborhood safety, and overall community development. The collection includes correspondence, administrative records, newsletters, flyers, and other materials. Portions of the collection are restricted.
An finding aid is available for the the Concerned Citizens records. 
Congreso's mission is "to strengthen Latino communities through social, economic, education, and health services; leadership development; and advocacy." This collection contains printed materials and ephemera about Congreso and its activities. Additions from the William Penn Balch Museum consist of two small posters.
A detailed inventory is available for the Congreso records. 
This organization, colloquially known as Concilio, was organized in 1962 as a liaison between the Spanish-speaking and non-Latino communities, and intended to coordinate existing Spanish organizations and to create new programs and activities for their constituents. Concilio is also the sponsor the annual Puerto Rican Week festival and parade. Records include program files, correspondence, financial records, and other administrative files. Its sister collection (PG347, Council of Spanish Speaking Organizations of Philadelphia photographs, circa 1973-circa 1988) contains 47 images of emergency food programs, summer youth programs, awards ceremonies, and the Puerto Rican Week Festival from the 1980s.
A detailed inventory and a finding aid are both available for the Concilio records. 
This collection includes an 1835 receipt book of Josefa Espinosa de Cuesta, an 1829 receipt book of Esto Cuesta, brief letter book (1834-36) of Fernando and Leandro Cuesta's shipping business, an 1834 invoice book of F. and L. Cuesta's shipping and consignment business, a ledger from the 1840s in Spanish possibly of Esto Cuesta, a letter book/ledger from the 1840s in Spanish. This collection is related to Maria Josefa Espinosa de Cuesta papers, 1826-1842 (collection 1257).
The first office of the Bureau of Employment and Migration, later the Migration Division, of Puerto Rico's Department of Labor was opened in 1948 in New York City. Region Two includes Pennsylvania, Delaware, and New Jersey. The administrative office for the region opened in Camden in 1950 and moved to Philadelphia in 1978. The organization functions as a social service agency for migrant workers and long-term urban residents. The collection includes annual reports, information about Puerto Rico, and lesson plans and other educational materials.
A detailed inventory is available for this collection. 
Dance troupe founded in Philadelphia circa 1987, which specializes in Colombian dances. The collection includes correspondence, clippings, flyers, and uncataloged photographs. Its sister collection (PG380, Estampas Columbianas dance company photographs, circa 1990) contains 16 color images of members of the dance company.
A detailed inventory is available for the Estampas Colombians records. 
Small amount of meeting minutes, correspondence, and financial statements and receipts. Also included are a number of neighborhood maps that detail proposed Fifth Street parking improvements. Its sister collection (PG345, Fifth Street Merchants Association photographs, 1976-1977) contains photographs of the ground-breaking for the Fifth Street Neighborhood Association building on the 2700 block of N. Fifth Street.
A detailed inventory and a finding aid are both available for the Fifth Street Merchants records. 
Frank H. Taylor was a Philadelphia artist and publisher. Much of the collection consists of drafts of articles and stories, some typed and some handwritten. Many articles relate to his travels to Cuba and Mexico. Some papers relate to his son, Frank W. Taylor, an artist and illustrator who attended the Pennsylvania Academy of Fine Arts. 
A detailed inventory is available for the Frank H. Taylor colelction. 
This is a single volume with records of commercial transactions between Philadelphia and Puerto Rico in 1809.
Rich in information that details the evolution of housing and community development programs involving Philadelphia-area Hispanics between 1981 and 1985, this collection consists of correspondence, grant applications, reports, memoranda, financial records, newspaper clippings, project files for the Housing Initiative Program and the Human Services Program, and maps and other data collected by Federation staff during a 1982 Vacant Properties Survey of North Philadelphia. Its sister collection (PG350, Hispanic Federation for Social and Economic Development photographs, 1980-1984) contains images of a shared housing project proposal, and of Julio Barreto, a Hispanic Federation intern and his wife.
A detailed inventory and a finding aid are both available for this collection. 
Puerto Rican salsa bands performing in night clubs and ethnic social clubs in Philadelphia. Included are photocopies of the images with identification notes.
This collection documents the military career of John Rutter Brooke, primarily in the form of military records generated during Brooke's service from 1861 to 1902. It consists of military drafts, surveys, maps, and personal correspondence of both the Puerto Rico 1898 military invasion and the Hispanic American War in Cuba. 
A detailed inventory of materials relevant to Hispanic/Latino studies and a general finding aid are both available for the John Rutter Brooke papers.
Joseph Sill Clark was a Democratic reform politician from Philadelphia. Box 224 feature documents related to the 1965 US invasion and occupation of the Dominican Republic, and memorandums pertaining to Argentina's 1960's political situation. It was the first invasion in Latin America in almost three decades. Sill Clark was mayor of Philadelphia and served as United States senator from Pennsylvania. 
A detailed inventory of materials relevant to Hispanic/Latino studies and a general finding aid are both available for the Joseph Sill Clark papers.\
The Kensington Soup Society opened in in 1844 as the East Kensington Soup Society. In 1853, the society was known as the Kensington Soup Society which served Philadelphia for over 100 years. The Society closed in 2007.  Collection Summary: The Kensington Soup Society records contains documents, newspapers, books, and maps on poverty and homelessness among resident in North Philadelphia, and the Latino community. There are also photographs of the Kensington Soup Society during the 1990's
A detailed inventory of materials relevant to Hispanic/Latino studies and a general finding aid are both available. 
 "La Prensa", meaning "the press" in Spanish, was a newspaper published daily in San Antonio from 1913-1962. La Prensa published articles solely in Spanish. Similar to other major newspapers, La Prensa published local findings as well as global news. The editors of the newspaper published articles specifically targeting current events and culture in Mexico. (One notable article was about the capture of Pancho Villa.) In addition, they published articles more generally about the events in other countries. For example, there is an article on battles fought on the Italian front during World War I. In La Prensa, current events were filtered through the lens of Texans who wanted to understand from the perspective of a Spanish-speaker. Some of the issues during this time period are missing.
Online acess to La Prensa is available. 
The Latin American Guild for the Arts was founded in Philadelphia in 1987 to sponsor cultural events featuring Hispanic performers and Spanish or Latin American music, poetry, and dance. LAGA collection includes personal correspondence, charters, cultural events, musical performances, and biographies of Hispanic musicians in the Philadelphia and international community of Latin American arts.
A detailed inventory is available for the LAGA records online and at the HSP Reference desk. 
The Latino Project was a non-profit legal assistance and public-advocacy organization which provided representation to Spanish-speaking groups and interests in the Greater Philadelphia area. The collection includes correspondence, memoranda, minutes, grant applications, clippings, newsletters, and other items pertaining to the work of the project and its executive director, advisory board, and staff. The collection also contains legal case files and court proceedings documenting discrimination cases involving the employment of Puerto Ricans and Latinos in Philadelphia. Its sister collection (PG337, Latino Project photographs, circa 1980) consists of 5 images: Fifth Street "Golden Block" Latino Business District, Feria del Barrio II, library display of children's books in Spanish, Western Savings Bank, and Taller Puertorriqueño.
A detailed inventory and a finding aid are both available for the Latino Project records. 
Covello was born in Avigliano, Basilicata, Italy, and immigrated to East Harlem, New York City, with his family in 1896. He was a teacher and administrator in the New York City public school system, and a leader in the intercultural education movement and in the Italian-American community. The papers document Covello's career as a teacher at DeWitt Clinton High School, principal of Benjamin Franklin High School, East Harlem, and educational consultant to the Migration Division of the Puerto Rican Department of Labor, as well as his research on Italian-American immigrants and Puerto Ricans, especially in East Harlem, and his activities in the Italian-American community.  The collection includes correspondence, his files as an educator, extensive research and writing files, records from organizations, and printed materials. This collection documents many overlapping topics, such as the history of education and educational theory, immigrant children and youth, assimilation versus retaining immigrant heritage, demographic changes in East Harlem, progressive politics in New York City (especially for 1930s-1960s), Italian-American and Puerto Rican communities in New York City (and their interaction), the history of social science research, and other topics. 
A finding aid is available for the Leonard Covello papers. 
The Lighthouse, a settlement house, was founded as a social center for the mill workers of the Kensington section of Philadelphia. It was later expanded to include a Boys' Club, Men's Club, Girls' Club, Women's Club, Baldwin Day Nursery, and a several other activities. During the 1960s and the 1970s, and reflecting the changes in the Kensington neighborhood, the majority of the member were of Latino heritage. The records contain minutes, accounts, operational records, scrapbooks and photograph albums. Some personnel files are restricted.
A detailed inventory of materials relevanto to Hispanic/Latino studies and a general finding aid are both available for the Lighthouse records. 
Maria Josefa Espinosa was born in Mexico and married Angel Leon de la Cuesta y Alvarez, a Peruvian man who did business in Ecuador. From approximately 1826 until her death in 1842, Josefa Espinosa de Cuesta lived in Philadelphia, where her brothers-in-law Fernando and Leandro de la Cuesta operated a shipping business. She was a businesswoman who bought and sold real estate and made loans, and she served as legal guardian of her nephew Francisco de Paula Pastor, who years later was named diplomatic representative of Ecuador to Mexico. The collection mainly consists of incoming correspondence from de Cuesta's two sons, who studied in Paris, and her daughter and son-in-law, in Panama. There are also deeds, contracts, and a few pages of calculations.
A detailed inventory and a finding aid are both available for the Maria Josefa Espinosa de Cuesta papers. 
The League of United Latin American Citizens (LULAC) was founded in Texas, circa 1922, as an advocacy group for Latinos. LULAC founded its National Educational Service Centers, including the Philadelphia Center, in 1973 to centralize its efforts to increase educational opportunities for Hispanic Americans. The Philadelphia Center focuses on supporting students in high schools and middle schools with primarily Latino populations, encouraging students to stay in school. The collection includes administrative correspondence and reports, minutes, project and scholarship materials, and membership and mailing lists.
A detailed inventory is available for this collection. 
This volume consists of reproductions of 28 naval sketches of the war in California. The drawings were made in 1846-47 by William H. Meyers, a gunner of the U.S. Sloop-of-War Dale. 
Images of family groups, activities and ceremonies, from Puerto Rico and Philadelphia.
This program was founded circa 1989 by Episcopal Community Services, the health and human service agency of the Diocese of Pennsylvania. The program provides information for residents of the 24th, 25th, and 26th Police Districts on the structure and functions of the Philadelphia criminal justice system, and support services such as counseling and assistance in handling paperwork for victims of crimes. The program serves all races and ethnic groups; the majority of its constituency is Spanish speaking. The collection includes minutes, reports, correspondence, client files, financial records, photographs, clippings, printed materials, and other items.
Nelson Diaz, born in Puerto Rico in 1947 and raised in Harlem, New York, is a Philadelphia attorney who served on the Philadelphia County Court of Common Pleas (1981-1992) and as general counsel for the federal Department of Housing and Urban Development (1993-1996). In addition, he has been highly active in the Hispanic and overall Philadelphia community as an activist, businessman, and journalist. He has served on many boards and committees in the Philadelphia area, and his interests and involvement have ranged from youth groups to the Temple University Hospital to the William Penn Foundation. This extensive collection documents Diaz's activities relating to Hispanic issues, organizations, and events; his work with and for various boards and committees; his work as a judge and an attorney; and his numerous other activities. Materials include correspondence, memos, minutes, reports, transcripts, by-laws, mailing lists, financial data, petitions, clippings, personnel documents, photographs, and audio and video cassettes.
A finding aid is available for the Nelson A. Diaz papers. 
This collection contains the records of the New Immigrants Initiative, a multi-year series of projects started by the Balch Institute for Ethnic Studies and completed by HSP, which explored the history and experience of non-European immigrant communities in the Philadelphia area. The purpose of these projects was to document these communities for the historical record and to create interpretive exhibits, publications, and programs that educate about the recent immigrant experience. Five communities were initially part of the project, with four being fully finished: Indian, Arab, African, Latino, and Korean (started but not completed). Included in the collection are oral history transcripts, photographs, printed material, ephemera, and correspondence. There are also numerous audio cassette tapes and VHS tapes.
A finding aid is available for the New Immigrants Initiative records.
This collection is an assortment of licenses to masters of vessels, passports, copies of government rules, regulations regarding ports, and similar legal documents issued by the Puerto Rican government.
This is a small collection of committee membership lists, meeting minutes, agendas, financial records, and correspondence related to Philadelphia's annual Puerto Rican Week Festival.
A detailed inventory and a finding aid are available for the Puerto Rican Week Festival records. 
Ramonita Rivera was one of the former presidents of the Council of Spanish Speaking Organizations, or Concilio, and a well known activist in the Latino community in Philadelphia since the 1970s. This collection consists of various photos of Ramonita Rivera in Puerto Rican or Spanish language organization activities.
Membership of this post was primarily Puerto Rican; the collection contains records from American Legion auxiliaries and from Concilio (Council of Spanish Speaking Organizations of Philadelphia).
A detailed inventory is available for this collection. 
The collection includes two signed black-and-white photographs: Hispanic boys, Dominican-American father and daughter.
This collection consists of financial and administrative records, and records from affiliated organizations. There are two sister collections, Spanish Merchants Association of Philadelphia photographs, PG325 (circa 1971-circa 1986; 1 box, 318 items) with images of neighborhood buildings and businesses, ground-breaking ceremonies, banquets, mural projects, and various collections of people; and Spanish Merchants Association photograph of Puerto Rican Week Festival, PG346 (circa 1976-circa 1981) consisting of just one photograph of the Philadelphia Electric Building lit up with greeting during Puerto Rican Week Festival.
A detailed inventory and a finding aid are both available for this collection.