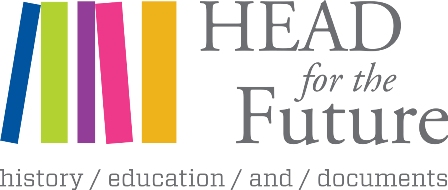 The Historical Society of Pennsylvania is committed to working with teachers to help students learn American history and historical thinking skills. Our vast collection provides content for lessons connected to academic standards - from the founding of the nation through the twentieth century. Our staff stands ready to aid students in research and assist them in understanding the past and its meaning to their lives today and in the future.
Please contact us directly to set up programs and visits that best meet your needs.
HEAD for the Future is the new education initiative by the Historical Society of Pennsylvania in partnership with Wells Fargo.