New Issue of PMHB is Free to Read Online through Jan. 31
PHILADELPHIA, PA - The Historical Society of Pennsylvania (HSP) is pleased to announce the January 2017 issue of the Pennsylvania Magazine of History and Biography (PMHB) is free to read online through January 31, 2017.
This issue's essays touch on military justice at Valley Forge, the political worldview of printer William Duane, and the challenges of researching the first female preacher of the AME Church.
Click the image below to begin reading.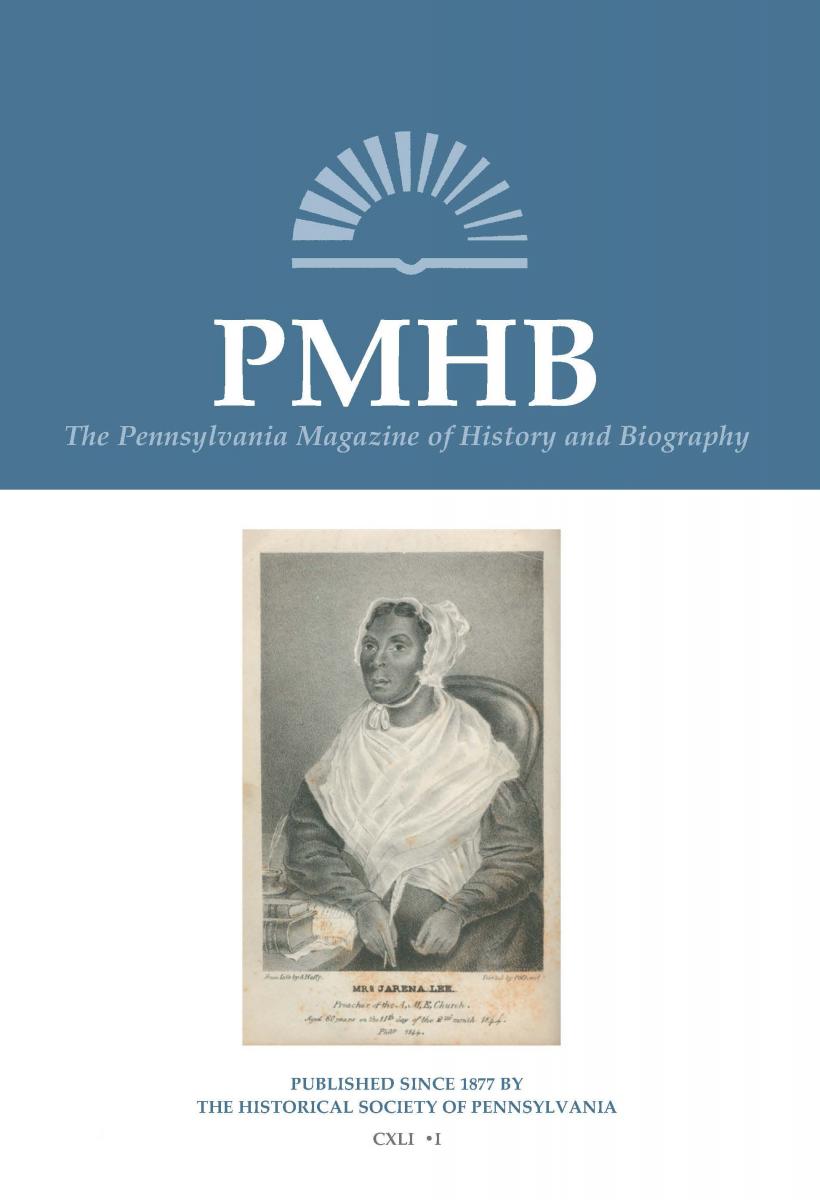 Contents include:
Articles
John Laurence and the Role of Military Justice at Valley Forge | Keith Marshall Jones III
Race and Republicanism in Philadelphia's Aurora: How Anglophobia and Antimonarchism Shaped William Duane's Views on Revolutions in Saint-Domingue and Latin America, 1789–1822 | Patrick R. Anthony
Notes and Documents
The Many Names for Jarena Lee | Frederick Knight
Newly Acquired and Processed Collections at the Historical Society of Pennsylvania | Rachel Moloshok and HSP Archives Staff
Review Essay
Benjamin Franklin and the Theater of Empire | Allan Kulikoff
Plus a selection of book reviews.
---
The Pennsylvania Magazine of History and Biography (PMHB), HSP's scholarly journal published since 1877, is one of the country's most prestigious state historical journals. PMHB is a benefit of membership and is also available to individual and institutional subscribers in print & digital formats.
Online access to the full run of PMHB, from 1877 to the present, is available on JSTOR to subscribers and to upper-level HSP members. Visit hsp.org/publications for more information.
Beginning in 2016, PMHB has moved to a new schedule. The journal will now be published three times per year – in January, April, and October – allowing PMHB staff to produce a special topical issue each year.