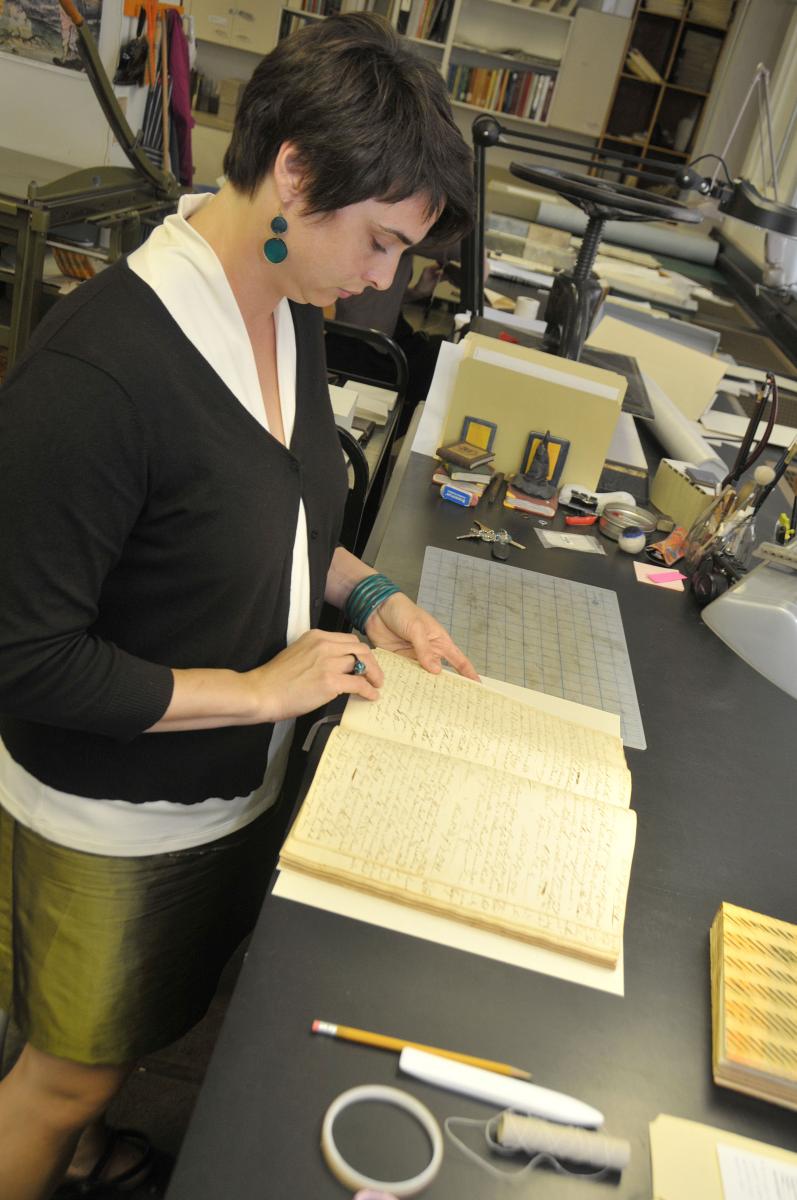 HSP has many collections that require organization, improved descriptions, and preservation in order to ensure that they are properly cared for and accessible to researchers. We need your help to move ahead with this work! Donations assist us with "processing" collections, including the preservation and repair of manuscripts as needed. They also enable us to properly organize, inventory, and catalog collections so that researchers can more easily identify relevant materials.
Donors who adopt one of our collections in need receive special recognition on our website and in the Sidelights Member Newsletter. If a Finding Aid is created for the collection, donors will receive special recognition on its front page.
We are grateful for all of our Adopt-a-Collection donors. You can view the complete list of past adopted collections here.