Several local students and teachers will continue to the national finals in June
Local students and teachers distinguished themselves and our city with a large number of awards at Pennsylvania National History Day, held May 12-13 at Millersville University.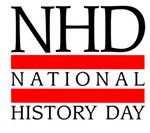 National History Day engages students in grades 6-12 in the process of discovery and interpretation of historical topics. Students produce dramatic performances, imaginative exhibits, multimedia documentaries, Web sites, and papers based on research related to an annual theme. The 2010 theme is "Innovation in History: Impact and Change."
Students and teachers will be advancing to the National History Day National Competition on June 13-17 at the University of Maryland, College Park. A Constitution High School teacher, Marc Brasof, will be one of 50 teachers from across the country competing for a $10,000 national teaching prize created by philanthropist Kenneth E. Behring. Our students from Masterman and Constitution High Schools will be competing with students from the 50 states, our territories, and American schools in Europe for an array of extraordinary prizes, including a $10,000 prize from the History Channel and 4-year college scholarships.
The Historical Society of Pennsylvania is one of more than 40 local community and history institutions that joined together to bring the prestigous National History Day program (www.nhd.org) to Philadelphia schools. Mayor Michael Nutter will honor these Philadelphia students in the Mayor's Reception Room on Tuesday, June 1 at 2:30 p.m. Additionally, the African American Museum will host the students, teachers, and schools in a reception on Thursday, May 27 from 4-6 p.m., where the students will present their projects.
Below is a list of local winners:
Constitution High School:

2nd Place, Group Performance: The Gradual Abolition Act - Freedom by Degrees

Students: Charmira Nelson, Brian Cornel

Teachers: Marc Brasof and Francine Gold

Winner, Senior Division PA Teacher: Marc Brasof

  

Masterman High School

1st place, Group Exhibit: Brethren in Bonds: The Philadelphia Female Anti-Slavery Society

Students: Numrah Bashir, Nellie Hunter, Deblyn Lawrence, Amy Louie

Teacher: Amy Cohen

1st Place, Historical Paper: Mount Airy: Integration as Innovation

Student: Melanie Millwood

Teacher: Amy Cohen

1st Place, Group Documentary: WDAS: Broadcasting a Frequency of Change

Students: Katie Breiner, Laura Garcia, Sam Kopansky

Teacher: Amy Cohen

3rd Place, Group Performance: Tapping into History

Students: Isabel Ramos, BJ Tindal

Teacher: Amy Cohen

Best School, Senior Division: Masterman High School

  

CCA Baldi Middle School

Winner, PA NHD Scavenger Hunt: Thomas Davidenko

Teacher: Matthew Scanlan