Honorees include Susan Eisenhower and Howard H. Lewis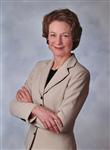 The Historical Society of Pennsylvania will honor Susan Eisenhower, president of the Eisenhower Group, Inc., chairman emeritus of the Eisenhower Institute, and granddaughter of President Dwight D. Eisenhower, with its prestigious Founder's Award. The annual dinner and awards ceremony will be held on Thursday, April 28, 2011, at the historic estate of Ardrossan in Villanova.           
The event will also honor Howard Lewis, an attorney with Montgomery, McCracken, Walker & Rhoads who has dedicated more than 42 years of service to the Historical Society. Mr. Lewis has served as president and chair of HSP's Board of Councilors and curre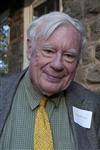 ntly is a member of the Executive Committee.
To purchase a dinner ticket, sponsorship, or dinner journal advertisement, click here.
The Founder's Award dinner will spotlight the "treasures" of the Historical Society's collection. The Society cares for 21 million historic items, including many of our nation's founding documents. The Society holds the first handwritten draft of the United States Constitution, an original printer's proof of the Declaration of Independence, the earliest surviving American photograph, William Still's Underground Railroad journal, the first map of Philadelphia, and many more.
The event will also highlight the "treasure" of Ardrossan, the historic estate owned by the Montgomery family. This 50-room Georgian Revival manor and its residents were made famous in the 1940 film The Philadelphia Story. Its first residents were Col. Robert Leaming Montgomery, founder of the investment firm Janney Montgomery Scott, and his wife Charlotte Hope Binney Tyler Montgomery. The couple hired architect Horace Trumbauer to design many of the buildings on the sprawling Main Line estate.
During cocktail hour, guests can explore Ardrossan. There will be live entertainment and a silent auction, with items ranging from vacations to the Caribbean and Bar Harbor to a document signed by President Dwight D. Eisenhower. The dinner and awards ceremony will follow at 7:15 p.m.
Dorothy Mather Ix is this year's event chair. Deborah Dilworth Bishop and Alice Lea Tasman are honorary co-chairs, and Robert Bogle and Thomas Moran are corporate chairs. The lead sponsor is Haverford Trust Company.
The Founder's Award was established in 2000 as part of the Historical Society of Pennsylvania's 175th anniversary celebration to applaud individuals and organizations that champion history's uses and enhance its value to the public. Past recipients include Ken Burns, Andrea Mitchell, Vartan Gregorian, Ed Bradley, Jim Lehrer, James Billington, Robert W. Bogle, William T. Coleman Jr., John C. and Chara C. Haas. Last year the Founder's Award was presented Cokie Roberts and Jerry and Marciarose Shestack.
This event is the Historical Society's main fundraiser of the year. Funds raised will help HSP continue to preserve and catalogue its 21 million documents and share our nation's stories with researchers, educators, and the wider community.
About the Honorees
Susan Eisenhower has had a distinguished career in public affairs—as president of the Eisenhower Group, chairman emeritus of the Eisenhower Institute based in Washington, D. C., and Gettysburg, a consultant to many national and international councils, and a commentator on national news programs. Ms. Eisenhower is also an avid promoter of our nation's history through her work with the historic preservation program, Save America's Treasures, and as a best-selling author in the fields of international relations and history.
Howard Lewis has dedicated over 42 years of service to HSP. He joined the Board in 1969 and served as recording secretary from 1970 to 1986, Board president from 1987 to 1989, and Board chair from 1993 to 1999. He remains a valuable member of the Executive Committee and Chair of the Institutional Advancement Committee.  Mr. Lewis is an attorney with Montgomery, McCracken, Walker & Rhoads. He and his wife, Maxine, are active philanthropists who support many institutions throughout the city.
Media is invited to attend the event.To reserve your seat, please contact the Society's Director of Programs and Communications, Lauri Cielo, at 215-732-6200 ext. 233 or lcielo@hsp.org.