Our Supporters
The Historical Society of Pennsylvania currently has projects underway that are supported by the following: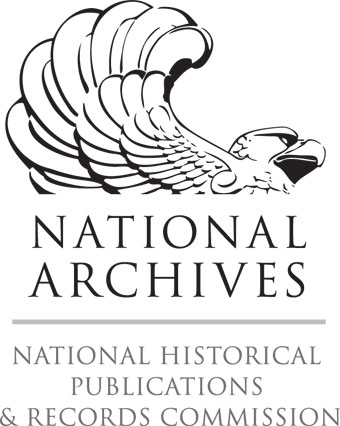 The Connelly Foundation, Enterprise Holdings Foundation, Albert M. Greenfield Foundation, George C. and Esther Ann McFarland Foundation, Andrew W. Mellon Foundation, the Commonwealth of Pennsylvania Redevelopment Assistance Capital Program, and The William Penn Foundation.
---
The following list includes donors to the Historical Society of Pennsylvania from July 1, 2012, to June 30, 2013. This list is updated annually.
Corporations and Organizations
Abington Junior High School History Club
Aegis Property Group
Alta Management, LLC
Ancestry.com
Bank of America
Beneficial Bank
Beneficial Foundation
Blank Rome LLP
Bruce E. Brooks & Associates
Civil War Museum of Philadelphia
CliftonLarsonAllen
Conservation Center for Art & Historic Artifacts
Cooke & Bieler LP
Cloud Gehshan Associates
Drexel University
Enterprise Holdings
eXude Benefits Group
Greater Philadelphia Tourism & Marketing Corporation
Hangley Aronchick Segal Pudlin & Schiller
Haverford Trust Company
History Making Productions, LLC
Keast & Hood
L&F Holdings, LLC
Lewis & Clark Trail Heritage Foundation
Pepper Hamilton LLP
The Philadelphia History Museum
PNC Bank
PNC Foundation
The Raab Collection
Reading Terminal Market
Remington Group, Inc.
SaylorGregg Architects
Societatea Banatiana-Vasili Alecsandri
Southwest Airlines
Sotheby's
Templeton Press
Wells Fargo
West Laurel Hill Cemetery
Wills Eye Institute
The Woodlands Cemetery Company
Woodlands Trust for Historic Preservation
Foundations
The Barra Foundation, Inc.
Connelly Foundation
Hamilton Family Foundation
The Karabots Foundation
George C. & Esther Ann McFarland Foundation
The McCausland Foundation
Andrew W. Mellon Foundation
Leo Model Foundation
William Penn Foundation
Pennsylvania Abolition Society Endowment Fund c/o the Philadelphia Foundation
The Pew Center for Arts & Heritage
Nelson Talbott Foundation
The Quaker City Foundation
Government
Pennsylvania Historical & Museum Commission
Philadelphia Cultural Fund
National Endowment for the Humanities
National Historical Publications & Records Commission
Individuals
Sustainers
Anonymous
Dr. Dorothy J. del Bueno
Howard and Maxine Lewis
Mr. and Mrs. Collin F. McNeil
Mr. and Mrs. Philip Price Jr.
Conservers
Anonymous
Mr. and Mrs. John L. Asher Jr.
Ms. Lori Cohen
Alice L. George
Mrs. Samuel M. V. Hamilton
H.F. (Gerry) and Marguerite Lenfest
Fran and Leon L. Levy
Nathan Kenneth Raab and Karen Pearlman Raab
Stewards
Mark A. Aronchick, Esq.
Mr. Matthew J. Claeys
Mr. and Mrs. Henry Lafayette Collins III
Aeryn and Bruce Fenton
Mrs. Annette Friedland
Ms. Shanta Ghosh
Charles E. and Mary MacGregor Mather
Mr. and Mrs. Peter McCausland
Mr. and Mrs. Ranney R. Moran
Mr. William B. Morris
Kevin M. Passerini, Esq.
John Pickering
Mr. and Mrs. Steven Raab
Mr. and Mrs. Robert J. Rittenhouse
Mr. Timothy R. Schantz
Alice Lea and Bill Tasman
Treasurers
Anonymous (2)
Mr. and Mrs. Majid Alsayegh
Mr. and Mrs. Ronald C. Anderson
Jim Averill
Mrs. Deborah Dilworth Bishop
Mr. and Mrs. Rolin P. Bissell
Mr. and Mrs. Julian Brodsky
Mr. and Mrs. William C. Buck
Ms. Sandra L. Cadwalader
Mr. Robert A. Cohen and Ms. Deborah R. Peikes
Mr. Robert W. DeCoursey
Mrs. Ineke Dikland
Mr. and Mrs. J. Morris Evans
Mr. and Mrs. Scot Fisher
Mr. and Mrs. Walter R. Garrison
Beatrice W.B. Garvan
Ms. Elizabeth H. Gemmill
Mr. Frank Giordano
Ms. Melissa J. Hancock
Susie and Bob Harries
Mr. and Mrs. Robert P. Hauptfuhrer
Daren C. Heitman, CFA
Mr. and Mrs. Douglas P. Heller
Mr. David Hoffman
Mr. Alexander L. Hoskins
Ms. Carol A. Ingald
Mrs. Henry A. Jordan
Mr. Charles P. Keates
Mr. and Mrs. Robert E. Keith
Mr. and Mrs. Berton E. Korman
Stephen and Mary Kurtz
Dr. Krishna Lahiri
Mr. and Mrs. Howard H. Lewis Jr.
Dr. and Mrs. Walter M. Licht
Mr. and Mrs. Robert D. McNeil
Dr. Randall M. Miller
Barbara J. Mitnick, Ph.D.
Mr. Allen John Model and Ms. Roberta Gausas
Mr. and Mr. Eric W. Noll
Mr. David A. Othmer and Ms. Maureen Barden
Mr. John S. Price
Dr. Serena S. Skwersky
Dr. Page Talbott and Mr. James E. Gould
Dr. and Mrs. John M. Templeton Jr.
Mr. Carmen D. Valentino
Dr. James D.B. Weiss Jr.
Philadelphians
Mr. and Mrs. John A. Affleck
Mrs. Philip Bregy
Mr. and Mrs. Cummins W. Catherwood Jr.
Mrs. Brinton Coxe
Mr. David M. Doret
Ms. Helen H. Ford
Mr. and Mrs. Emilio Gravagno
Hannah L. Henderson
Mr. and Mrs. Raymond E. Ix Jr.
Mr. Ralph L. Kendricks
Mrs. Jane C. MacElree
Dr. and Mrs. Francis R. Manlove
Mr. and Mrs. David W. Maxey
Mr. John Meigs and Mrs. Carolyn Adams
Dr. Eleanor Smith Morris
Mrs. Janneke Neilson
Arthur E. Newbold IV
Mr. Ed Reitmeyer and Ms. Lauri Kavulich
Mr. Theodore R. Robb
Dr. and Mrs. John M. Roberts
George and Nannette Robertson
Mrs. Eileen Y. Rosenau
Mr. Thomas C. Woodward
Dr. and Mrs. Harrison M. Wright
Sponsors
Anonymous
Mr. Howard A. Aaronson Jr.
Mr. Thomas E. Africa
Mr. Louis J. Appell Jr.
Drs. Arthur and Carolyn Asbury
Dr. Alexandra S. Bartlett and Mr. Stephen P. Bartlett
Laura Haines Belman
Mr. and Mrs. Oliver Boulind
Ms. Phyllis J. Boyer
Mr. and Mrs. Gary Breylinger
Ms. Phyllis C. Burnett
Mr. Stewart R. Cades
Ms. V. Chapman-Smith
Mrs. Joan I. Coale
Mr. Joseph Danciger
Mrs. Deborah De Lauro, Esq.
Miss Maude de Schauensee
Mr. and Mrs. Joseph P. Denny
Mr. and Mrs. Charles Dilks
Mr. Thomas M. Doerflinger
Mr. and Mrs. Edward C. Driscoll
Ms. Peggy P. Duckett and Dr. George Drach
Ms. Alexandra Edsall
Professor and Mrs. Clifford L. Egan
Mr. and Mrs. John S. Estey
Mr. Leonard Evelev
Mr. Charles A. Fitzpatrick III
Dr. William Innes Forbes III and Dr. Barbara F. Forbes
Ms. Nancy J. Gilboy
Dr. Marc F. Goldstein and Dr. Arlene Lauf
Ms. Tucker Gresh
Mr. Frank J. Hanus III
Ms. Nancy G. Harris
Nelson G. Harris, Esq.
Dr. and Mrs. Donald E. Harrop
Mr. and Mrs. Harry E. Hill III
Ms. Deborah L. Hoskins
Mr. and Mrs. Morton Howard III
Mr. Orton P. Jackson Jr.
Mr. William J. D. Jordan
Mr. John B. Kelly
Mr. and Mrs. David H. Kilmer
Mr. Ryan Leonard
Ms. Patricia Likos Ricci
Cynthia J. Little, Ph.D.
Mr. and Mrs. Thomas Moon
Prof. and Mrs. John M. Murrin
Richard P. Myers
Mr. David W. Neerman
Ms. Edith Newhall and Mr. David Walters
Mr. John H. Newhall
Mr. and Mrs. Robert McCracken Peck
Ms. Ursula Reed
Col. Henry H. Reichner Jr. USMC (Ret)
Mrs. Evelyn P. Scott
William and Vivian Setzer
Mrs. Lea Sherk
Mr. Richard Waldron
Mr. Geoffrey L. Warthman
Maurice A. Webster
Mrs. Thomas R. White Jr.
Jean K. Wolf
Carol Yaster and Bill Levant
In-Kind Gifts
Absolute Abstract
Arader Galleries
Asher's Chocolates
Ash Lawn-Highland
Ms. Patricia Bonsall
Ms. Joanne Denworth
Ms. Barbara Eberlein
El Vez
Golden Rock Estate
Greater Philadelphia Cultural Alliance
James Scott Design
Mr. and Mrs. Nicholas Karabots
Karamoor Estates
Keswick Hall
Modern Eye
Monticello
The Montpelier Foundation
Alasdair Nichol/Freeman's Auctioneers and Appraisers
Philadelphia Distilling
Red Fox Inn
Edward G. Rendell
Scottish Highland Creamery
Spiga
Ms. Nell Stifel
Tell Me About It Tours
Thomas Jefferson Foundation
Yards Brewery
1824 Legacy Society
The following individuals are providing a future legacy for HSP by including the Society in their wills:
Mary, Countess of Bessborough *
Mr. Norman Buckman
Mr. Bruce Fenton
Mrs. Beverly Caplan Freeman
Dr. Alice George
Mr. Ralph Kendricks
Mr. Leon L. Levy
Mr. Howard H. Lewis
Ms. Cynthia Little
Mr. David Maxey
Mr. Collin McNeil
Mr. Thomas Moran and Ms. Cynthia Starrett
Mrs. Sarah Price
Mr. Nathan Raab
*Deceased