Archival Adventures in Small Repositories
Black History Month Part II: Tindley Temple
"The father of gospel music," African American minister Charles A. Tindley (1851-1933) grew his Philadelphia church into one of the largest Methodist congregations in the United States in the 1920s. Tindley, the man and his church, are the topic of this week's blog post, continuing our Black History Month mini-series from last week. The Charles A. Tindley Institute (CATI), located at Tindley Temple United Methodist Church, is dedicated to telling the story of Tindley's life and legacy.
Charles Albert Tindley was born in slavery-era Maryland in 1851 and came to Philadelphia at the age of 17. Self-educated, he worked as a janitor at the Bainbridge Street Methodist Church while he began preparing for the ministry. Tindley began his career as a pastor in 1885, returning in 1902 to the Philadelphia church where he had worked as a janitor. The church's name was changed to Calvary Methodist Episcopal Church and then East Calvary Methodist Church. It would be renamed again in 1927, the appellation Tindley Temple United Methodist Church honoring its most influential pastor. Tindley Temple is still active as of 2014.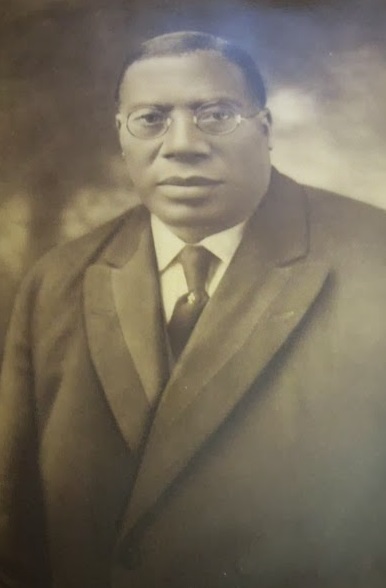 Tindley is often called the "father of gospel music," credited as the first African American to compose and publish the new genre of African American religious song. His first gospel song was published in 1901, and he wrote dozens more over the course of his life. Many of his hymns are still broadly popular, including "We'll Understand It Better By and By," "What Are They Doing in Heaven," and "Stand by Me." Many attribute his song, "I'll Overcome Someday," as providing the conceptual basis for the civil rights anthem, "We Shall Overcome."
Tindley was also a community leader. He founded the Second Emancipation League, a non-denominational organization that advocated for women's suffrage and the improvement of African American women's lives. He opened a soup kitchen during the Great Depression, still in operation as of 2014.
Membership in Tindley's church skyrocketed during his leadership. From a purported 130 members at the beginning of his pastorate, by the end of the 1920s the congregation counted 10,000 members, making it one of the largest Methodist congregations in the United States. This record book for quarterly conferences from the 1920s shows membership grow from 6,395 to 9,596 within a single year!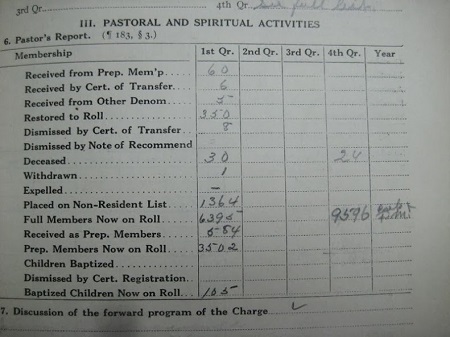 "Permanent Record Book for Quarterly Conference, Prepared under the Authority of the General Conference, 1920" (Methodist Book Concern). East Calvary Methodist Church, District of Philadelphia, Delaware Conference.
To learn more about Tindley and his church, visit the archival collections at Tindley Temple administered by the Charles A. Tindley Institute. The Tindley Temple United Methodist Church records, circa 1900-2014, consist of membership records, church Trustee records, property and building-related documents, administrative papers, financial records, programs from church services and other events, recordings, photographs, and reverend papers and research. Of note are a small amount of materials from Charles A. Tindley, including photographs of him and sermon outlines.
About the Author
Funders/Sponsors
The Charles Albert Tindley Institute is located in Tindley Temple United Methodist Church at 750 S. Broad St., Philadelphia. Historic tours of the church are available April through November. They can be reached by phone at 215-874-6550 or visit their website at http://www.charlesatindleyinstitute.org/. "Like" them on Facebook for updates.
Image Permissions
Unless otherwise noted, all images in this blog post are property of the organization profiled, not the Historical Society of Pennsylvania. To reproduce any image or obtain a higher quality version, please contact the organization directly.