For Becoming U.S. – Age and Assimilation, the second program in HSP's latest series, we wish to explore the many ways age and generational status affect immigration and assimilation experiences. 
Is the experience decidedly different if an individual arrives in the U.S. as a child, or if one is a student or a working adult? Do first-generation immigrants – i.e., the parents – think about assimilation differently than second-generation immigrants – i.e., children? Does one generation wish to celebrate the "home" culture more than the other?
Faye Allard-Glass, Assistant Professor of Sociology at the Community College of Philadelphia, will introduce the subject and panelists, who will discuss their personal experiences. The panel includes: 
Danielle Hu and Martin Wan (from China)
Hatim Hansali (from Morocco)
Liseth Martinez (from Colombia)
Audience members are encouraged to share their own accounts in an effort to create a much more nuanced understanding of what it means to "become" an American.
Refreshments will be served following the program. 
---
About Becoming U.S.
Becoming U.S. is a series of programs launched by HSP in fall 2016 to encourage sharing across ethnicity, race, and citizenship status. We want to hear and learn from each other about the human endeavor of transition and settlement. Through civic dialogue, we wish to personalize stories often presented in the media in only the broadest of strokes, to foster a mutual respect and renewed appreciation for the histories of all Philadelphians. 
Starting with Dutch, Swedish, and English settlers in the 1600s, the Greater Philadelphia Area has been inhabited by wave after wave of immigrants. Many are drawn to the area for personal or familial reasons, while others are fleeing their homes out of political or economic necessity. They arrive documented, under-documented, or undocumented. Regardless of classification, immigrants' contributions are integral to Philadelphia's culture and history. 
Philadelphia has always boasted a diverse population, and continues to do so. According to the Brookings Institution, "Among its peer regions, metropolitan Philadelphia has the largest and fastest growing immigrant population, which now stands at over 500,000, comprising 9 percent of the total population."
Behind these sterile statistics lay vivid, individual experiences detailing the human endeavor of transition and settlement: struggles with assimilation, trials in maintaining cultural identity, and perhaps – finally – success in calling Philadelphia "home."
---
This program is made possible through the generous support of the Connelly Foundation and Southwest.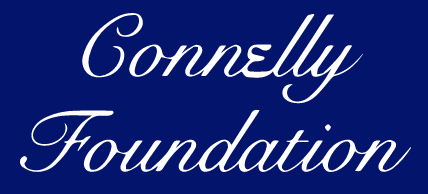 Southwest is the official airline of Historical Society of Pennsylvania.