Field Trips & Outreach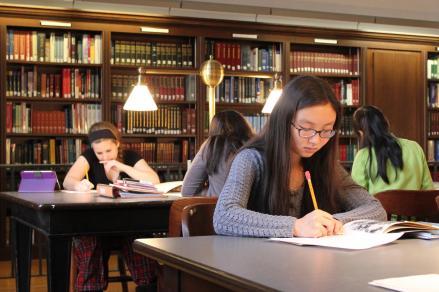 Please Note: For the safety of staff and students, HSP is only offering virtual field trips at this time.
Field trips and outreach visits create opportunities for students to work directly with primary sources.  We offer a wide range of programs on-site for grades 4th-12th.  Read more below about previous programs focusing on Yellow Fever, Civil War, Abolition, Immigration, and Political Cartoons.  Please review our policies and procedures below for arranging field trips or outreach visits.  When you are ready to book a trip, submit your request through the Field Trip or Outreach forms.
Policies and Procedures
Please submit your request form at least 4 weeks in advance of the earliest date requested.
Virtual school lessions may be scheduled either Mondays or Tuesdays, anytime between 9:30 a.m. and 3:00 p.m.
The Historical Society of Pennsylvania will try to accommodate all requests for exceptions to these policies, but we cannot guarantee that we will be able to accommodate you due to limited staff time to prepare for visits.
If you have any questions, please contact Katie Clark by email or call 215-732-6200 ext 227.