Pennsylvania Legacies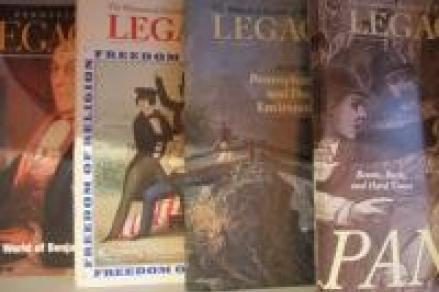 Pennsylvania Legacies, our semi-annual illustrated history magazine, explores a variety of topics in Pennsylvania history for the curious reader. First published in 2001, Legacies is currently paused. For information on purchasing single issues, please contact the editor.
19
Volume: 19, Number: 1
From deadly outbreaks of yellow fever and influenza to the development of the nation's oldest quarantine station and a vaccine for polio, Pennsylvania has been the site not only of destruction caused by deadly epidemics but of innovations in public health that arose in response to them. The latest issue of Legacies, inspired by the 100th anniversary of the 1918–19 flu pandemic, looks back on a century of crises and achievements in Pennsylvania's public health history.