Behind no fewer than four locked doors, nestled in HSP's Treasures Vault, is a small pocket diary. At first glance it appears unremarkable, with a plain brown cover and no identifying markings or clues to its contents. Contained within its pages, however, is a significant event: a firsthand account of the death of George Washington, first president of the United States of America, recorded by Tobias Lear.
Join us for a conversation examining Lear, the diary, and the events leading to Washington's death. Who was Tobias Lear? How did his diary end up in HSP's archives? And was Washington's death simply from the common cold, or from the treatment meant to cure it, or something in between?
Speakers from HSP and Mount Vernon will explore the life of Lear, a close and longtime friend of George Washington, and dig in to the medical theories of what caused Washington's death.   
Lear's diary is the sole surviving eyewitness account of Washington's death. A project is underway at HSP to transcribe the diary to make it more accessible to researchers.
---
Speaker's Bio: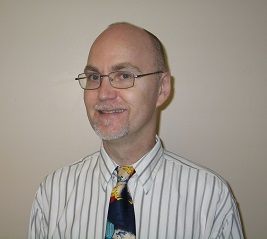 Lee Arnold, DLitt et Phil is the Senior Director of the Library and Collections and Chief Operating Officer, Historical Society of Pennsylvania. He has been with the society since 1992. Lee is well-versed on the holdings of the Historical Society of Pennsylvania and has lectured extensively on genealogical topics throughout the Pennsylvania region. He received a doctorate in archival science from the University of South Africa in 2016,  an MLIS from the University of Wisconsin in 1988 and an MLA (concentration in Archives Management) from Temple University in 2000. He is a member of the Academy of Certified Archivists and a member of the Association of Professional Genealogists. Lee is a travel writer and a regular reviewer of travel literature for Library Journal. He is a member of the National Book Critics Circle and a member of the Association of Philadelphia Tour Guides.
Cameron L. Kline    has a Master's and Bachelor's Degree in Broadcast Journalism from the University of Illinois at Urbana Champaign. He is an Adjunct Professor of Communications and Crisis Communications at Jefferson University in Philadelphia, PA. Kline partnered with the Historical Society of Pennsylvania to produce a historically accurate transcription and annotation of the Tobias Lear Journal detailing the death of George Washington. He has distinguished himself as a messaging, crisis communications, political, and policy-making professional in some of the region's highest profile institutions.
Samantha Snyder received her MLIS from the University of Wisconsin-Madison in 2015, and currently is the Reference Librarian at The Fred W. Smith National Library for the Study of George Washington (Located at George Washington's Mount Vernon).  She is the co-author of "Warriors, Saints, and Scoundrels: Brief Portraits of Real People Who Shaped Wisconsin", published by the Wisconsin Historical Society Press in 2017.