There was a group in the town of Lim'rick,
Who collected papers most historic.
We surveyed their archives,
They showed us a great time;
Their set of school records is my fav. pick!
The first public school district in Limerick Township (now part of Montgomery County, Pennsylvania) was formed in 1852. The collection of school records at the Limerick Township Historical Society contains papers starting the very next year, and continuing until 1970!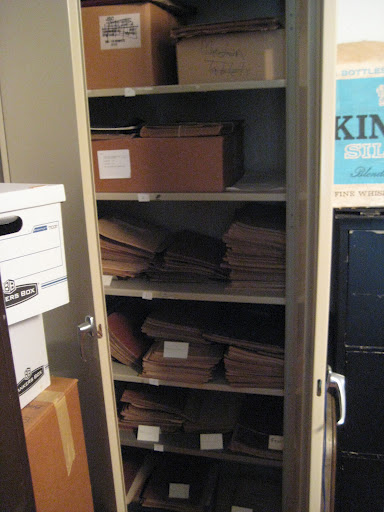 The extensive collection includes class lists, attendance records, grade books, and various student records for schools in Limerick, 1878-1970, as well as a Limerick School Board Ledger (1909-1913) and a deed book (1853-1919). It's a superlative resource for genealogists, as all the students who passed through Limerick schools during a one hundred year period are likely mentioned in at least one of the books. The massive amount of attendance data might even be used for a quantitative study about class attendance--teachers marked whether a student's absence was excused or due to parental negligence vs. truancy. For a researcher with a creative mind, the data could yield some interesting findings!
See all finding aids from the Limerick Township Historical Society.