I was initially disappointed that we had a January appointment to survey the archival collections at the Morris Arboretum of the University of Pennsylvania--nothing would be in bloom! But luckily for us, and for researchers everywhere, over 1,000 historic photographs from the Arboretum's archives have been digitized and can be viewed online. You don't have to use your imagination to see the Arboretum in springtime or in 1890: just look at http://morrisarboretum.pastperfect-online.com!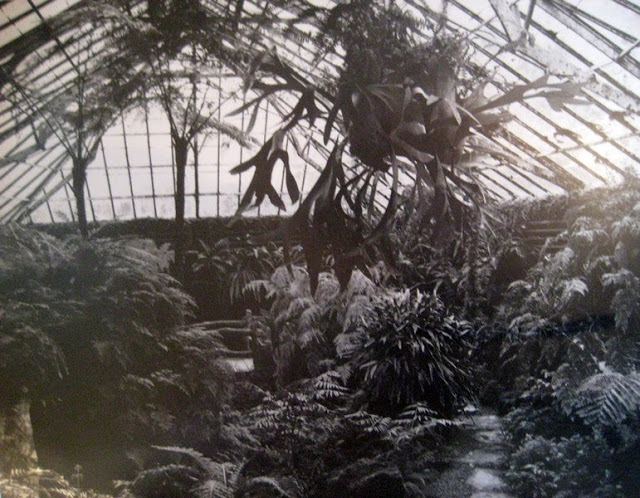 The Morris Arboretum of the University of Pennsylvania is a historic public garden and educational institution that serves as the official Arboretum of the Commonwealth and is listed on the National Register of Historic Places. It was bequeathed to the University of Pennsylvania in 1932 by Lydia Thompson Morris, who began purchasing the land for the Arboretum with her brother John in 1887. For several decades the Arboretum was part of the University's Botany department, until it became established as a separate Interdisciplinary Resource Center of the University in 1975. Among other notable botanical and structural features, the Arboretum is home to about 2,500 types of plants, many of the Delaware Valley's "trees-of-record," and the only remaining freestanding Victorian fernery in North America.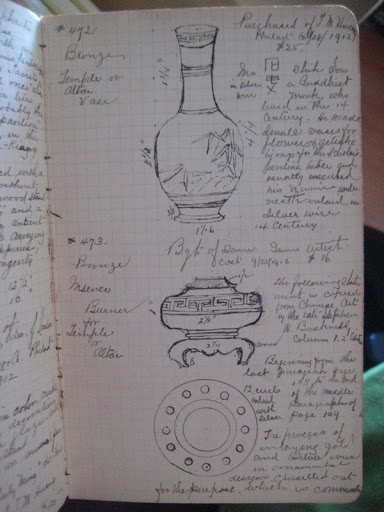 The story of the Morris Arboretum's transformation from private estate to educational institution and public garden is a fascinating one told through sizeable archival holdings. These holdings include financial ledgers, receipts, correspondence, estate inventories, and other papers from the Morris siblings (see finding aid), as well as directors' office files, various administrative and financial records, correspondence, press clippings, programs and ephemera, publicity photographs, and other records from the University era (see finding aid). As I previously mentioned, there is a large photograph collection (see finding aid) digitized at http://morrisarboretum.pastperfect-online.com, as well as plans, drawings, layouts, and maps of the buildings and grounds (see finding aid).
Chatting with the Morris Arboretum staff got me thinking about the many historic landscapes and historic sites with gardens that we have visited so far in the HCI-PSAR project: Bartram's Garden and Awbury Arboretum, of course, but also Highlands Historical Society, Glen Foerd, and Woodlands Cemetery, among others. All of these institutions can boast not only breathtaking gardens, but also robust archival records to contextualize and document the history of their gardens. It doesn't matter what time of year it is--the Philadelphia area's archives are always in bloom!