Today's post is from guest blogger Ashley Harper. She works with us at the Historical Society of Pennsylvania and also works part-time at Bartram's Garden. After Michael and I surveyed Bartram's, we ran into Ashley in the hallway at HSP. We couldn't help gushing about the Garden's rich archival resources, which include original documents created by Bartram family members dating as early as the 18th century! Since Ashley is our resident Bartram's Garden expert, we asked her to tell you a little more about the historic botanic site in this week's blog post.
Bartram''s Garden began in 1728 when John Bartram (1699-1777) bought over 100 acres of land in Kingsessing Township at an auction's sale. This was the beginning of Bartram''s Garden and it' has spanned three generations of Bartrams until the 1850's when it was sold to the Eastwicks and eventually turned over to the City of Philadelphia and the John Bartram Association.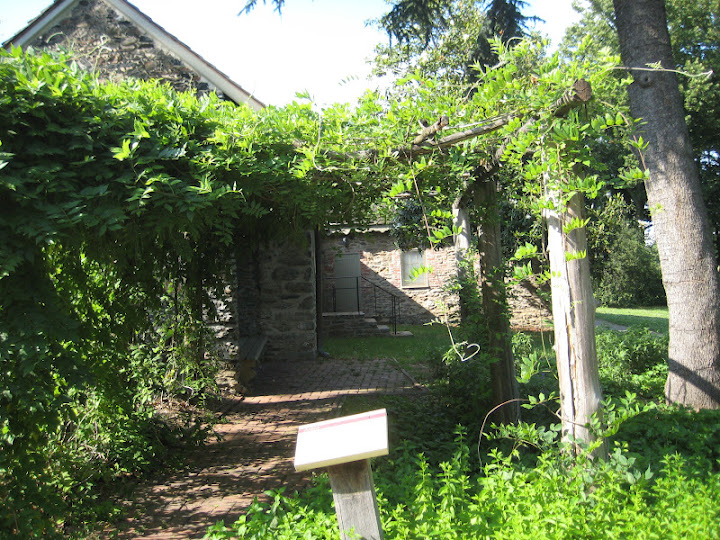 This garden is a jewel in southwest Philadelphia and is open to the public 6 days a week. It offers tours and programs, and gives a unique insight into historic gardening, botanic nomenclature, revolutionary history, and much more. Did you know that during the Constitutional Convention of 1787, a group of delegates visited Bartram''s Garden? Did you know that the day after the visit, the delegates had a breakthrough compromise which helped ratify the Constitution (See Andrea Wulf', The Founding Gardeners p. 79)? Who can downplay the power of a long walk on a summer afternoon? Everyone is encouraged to visit and see for themselves!
See all finding aids from Bartram's Garden's John Bowman Bartram Special Collections Library.