Over the course of more than two years on the HCI-PSAR project, we have discovered many large and interesting collections of school-related materials. Between attendance registers, student workbooks, teachers' papers, and school board records, schools are among the most documented subjects in small repositories' collections. The Israel R. Berry family papers at West Caln Township Historical Commission (Chester County, Pa.), however, present a unique perspective into school administration. Berry was involved with the West Caln Township school board for several decades, from 1900 until around 1940, and his papers provide an intimate glimpse into the workings of a rural school system.
Israel "Iz" R. Berry, born in 1862, was an influential citizen of West Caln Township known for his successful farm and involvement with the township school board. Berry attended public schools in West Caln long before he became involved with their administration. As a young man, he worked for four years as a brakeman and fireman on the Pennsylvania Railroad. But for most of his life--62 years!--Berry worked as a farmer.
Most of the papers in the Israel R. Berry family papers relate to Berry's involvement with the West Caln Township School Board. He became president of the board in 1900, acted as school director for 29 years, and also served as secretary. Berry's papers reveal some of the challenges unique to rural school systems.
For example, the collection includes several special applications to have children released from school for the purpose of engaging in urgent farm work.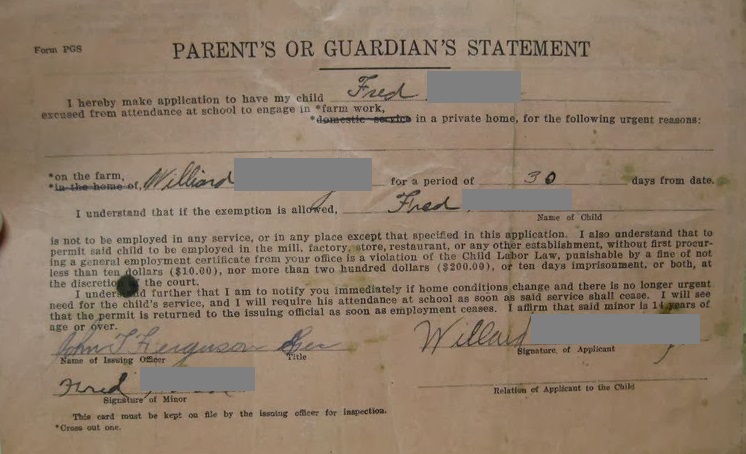 It also includes a form from the Chester County Superintendent of Schools inquiring how many days the township would like a dental hygenist to visit their district, for students without access to dental care.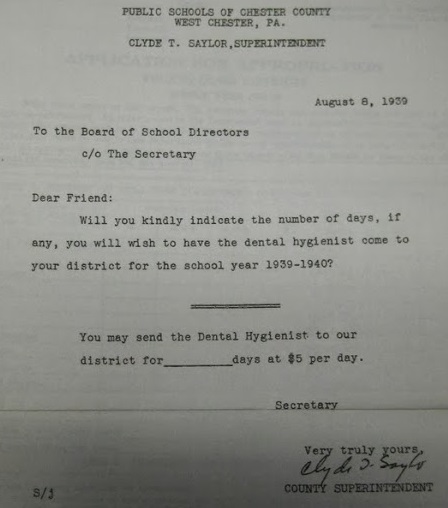 In addition, the collection includes a school board minute book, lists of students and teachers, financial records, correspondence, and various other records dating from about 1904 until 1940. All in all, it is a "Berry" interesting resource!
See all finding aids for West Caln Township Historical Commission