1850 was a big year for Media. The town was incorporated as a borough, became the county seat for Delaware County (Pa.), and outlawed liquor.
Until the mid 19th century the county seat was Chester, the oldest settlement in the state of Pennsylvania, but Chester's southern location in the county made travel difficult for some. In 1845, when it came time to replace the crumbling old county prison building in Chester, a contingent of residents proposed moving the site of the prison--and the county seat with it--to a more convenient locale. Centrally-situated Media, incorporated as a borough by a Special Act of the Pennsylvania Assembly in 1850, was selected as the new location.
The 1850 Special Act of Assembly was the only such act in the history of the Commonwealth incorporating a municipality. But it came with some strings: the act included a clause making it illegal to sell "vinous, spirituous or other intoxicating liquors" within the borough.
For more about the history of Media, pay a visit to the Media-Upper Providence Free Library, where most of the collections of the Media Historic Archives Commission are available. Over 100 linear feet of archival materials spanning from the late 18th century to the present (most documents date from the 1850s or after) tell the store of the people, businesses, organizations, and buildings that have occupied Media over its long history. Of special interest is a collection of glass plate negatives created by local photographer
Stephen H. Appleton
around the turn of the 20th century, and a large set of records from the
First National Bank of Media
, 1865-1951.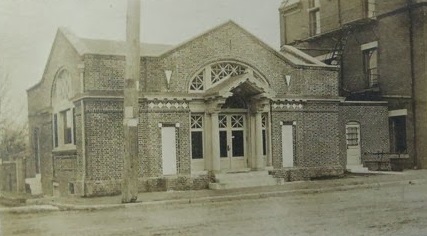 First building of the Media Public Library, 1907 (above). Current building of the Media-Upper Providence Free Library, as of 2012 (below).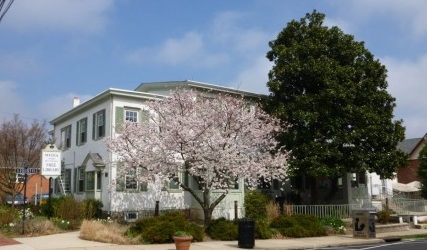 And don't worry, Media is no longer dry. Since the 21st Amendment to the US Constitution repealed Prohibition in 1933, it has been possible to buy alcohol in the borough. After you find that important historical document or the full name of an ancestor you have been searching for, toast your own success with a glass of bubbly!