The first store in Haycock (Bucks County, Pennsylvania), and the only store in the area for the latter half of the 19th century, was the Frankenfield Store. It was built in 1868 by Henry Frankenfield and carried on by family members including M. D. Frankenfield, Abel Frankenfield, John Bergstresser, E. A. Frankenfield, and A. H. Frankenfield. In 1872, M. D. Frankenfield began operating the Haycock Run Post Office from within the store. The post office and store shared the space for several decades until the store went out of business in the early 1900s. The post office continued at the location until 1948.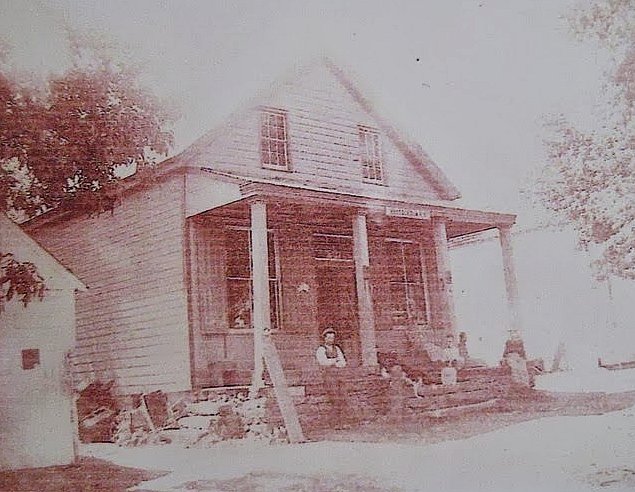 The Haycock Historical Society holds a modest collection of Frankenfield family papers, including six ledgers from the Frankenfield store. The ledgers date 1890 to 1894, during which period the store was run by E. A. Frankenfield.
As an archivist, I enjoy collections of nineteenth-century business records because they often include attractive, fun, and interesting examples of commercial stationary. I was amused by this billhead, tucked into the Frankenfield store ledgers.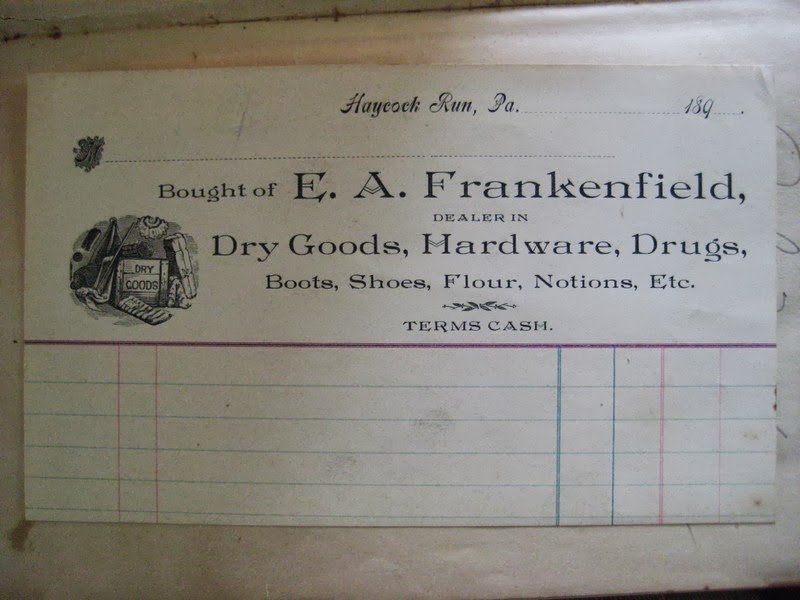 Wondering what is in that wooden box? Why, dry goods, of course! What else?
Many archives and special collections libraries have digitized notable examples of commercial stationary from their holdings. If you are like me, you will enjoy perusing the Library of Virginia's series of blog posts about billheads and letterheads and The Biggert Collection of Architectural Vignettes on Commercial Stationery at Columbia University. Serious scholars can delve into letterhead design history with Robert Biggert's "Architectural Vignettes on Commercial Stationery," first published in Job Printing in America, The Ephemera Journal, Volume 8, 1998 [PDF]. Coincidentally, the current exhibition at the Library Company of Philadelphia (right next door to our offices at the Historical Society of Pennsylvania) is Remnants of Everyday Life: Historical Ephemera in the Workplace, Street, and Home. It features a billhead for Mrs. Henrietta S. Duterte, an African American undertaker and possibly the first female embalmer in the country!
By way of parting, I leave you with one more fun example of ephemera from the Frankenfield collection.