As we've recounted before, not all of the small repositories that we survey for this project are necessarily "small." Most of the places we visit have, on average, about 7 to 10 archival collections. However, there have been a couple of outliers whose numbers far exceed the average, including the Delaware County Historical Society (located in Chester, Pa.), which has over 45 collections! This is understandable since DCHS documents all of Delaware County as opposed to the borough or township historical societies that we normally visit. Also, founded in 1895, DCHS is one of the oldest organizations that has participated in our project. Most of the historical societies that have participated were founded during the 1960s and 1970s in response to developments relating to suburbanization.
Since the archival holdings at DCHS are so vast, I want to focus on a couple of collections that provides great visual documentation. They include: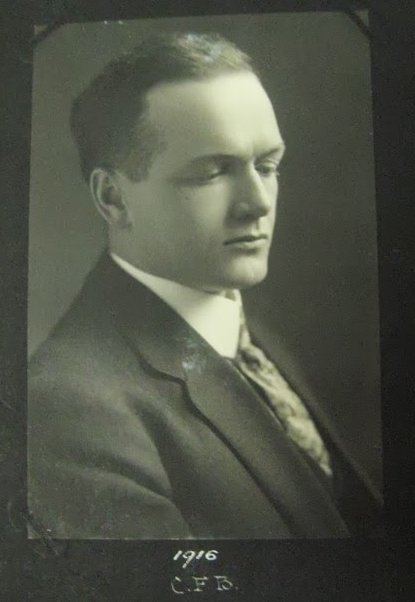 1. The Chester F. Baker local history research and family papers, 1864-1960 (bulk 1925-1960) Baker (1891-1963) was a municipal engineer, land surveyor, and amateur historian from Chester. Active in the local history community, he served as director of the Delaware County Historical Society. His collection consists of well over 100 binders with research materials on history topics, papers from organizations with which Baker was involved, and papers relating to his work as a surveyor. Baker fastidiously indexed all the subjects and names mentioned in his binders, creating alphabetical indexes for most volumes and subject reference cards to include in DCHS's card catalog. (It is a sight to behold.)
What I found most interesting, though, are the personal and family photograph albums and scrapbooks that are included in the collection. Many of the photos document Baker's time in the Army during World War I; he served with the expeditionary forces from 1917 to 1919. Not surprisingly, the photos are very well organized and well-labeled.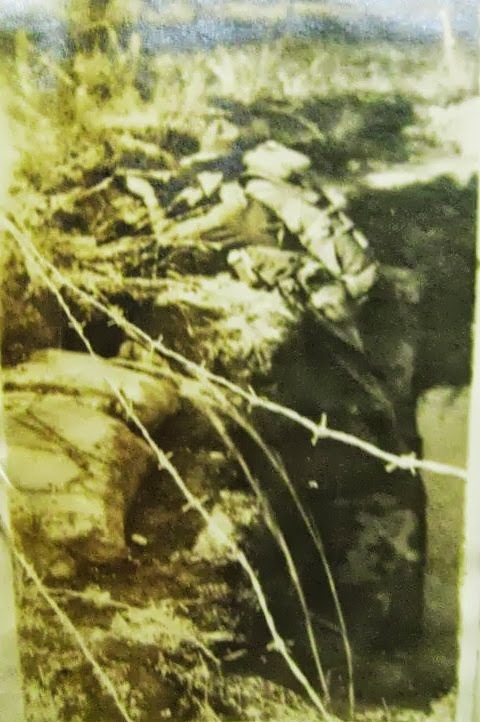 Soldier in the trenches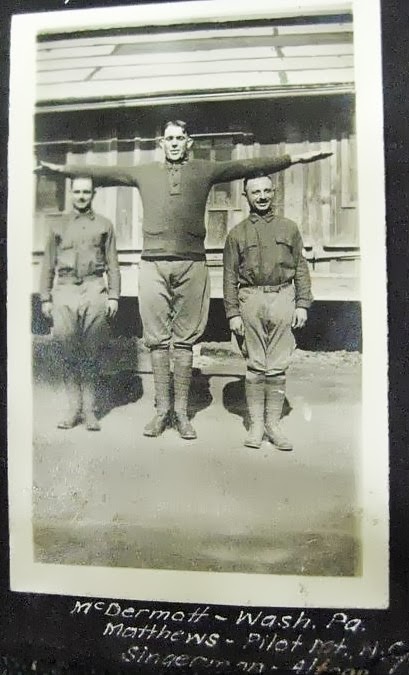 2. Another fun collection is the Henry Shmith scrapbooks, 1924-1979 (bulk 1950-1975). Born on August 21, 1899 in Germany, Shmith traveled extensively, working as a professional chef in some high circles in the Delaware Valley region, and frequently returning to Germany for visits. Shmith's scrapbook collection consists of about 20 volumes, with photographs and clippings, ephemera, stamps, greeting cards, and letters-- there's a lot of fun 1950s-1970s kitsch-- that focus on areas in the Delaware Valley or in and around Germany The scrapbooks provide an intimate view into the life of a German immigrant in post-WWII America. Unfortunately, most of Shmith's annotations, of which there are many, are mostly in German (which neither Celia nor I can read).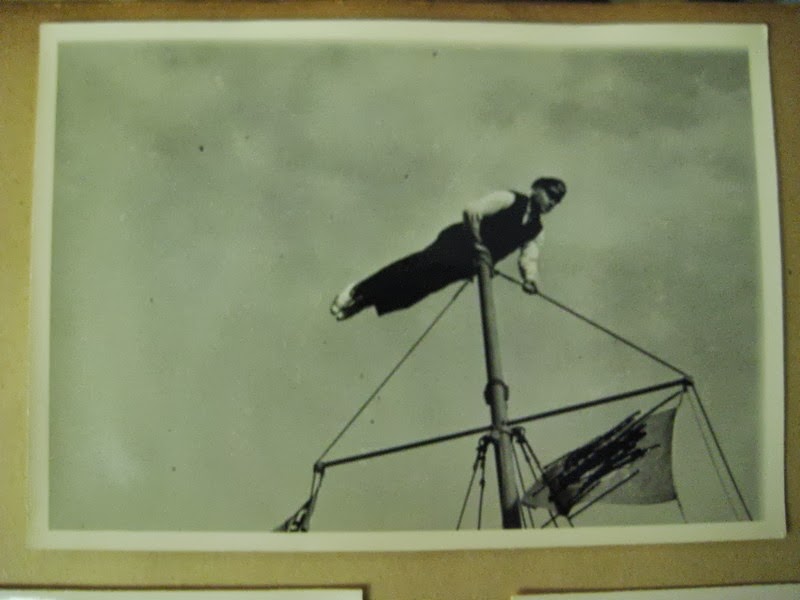 Shmith performing some sailboat acrobatics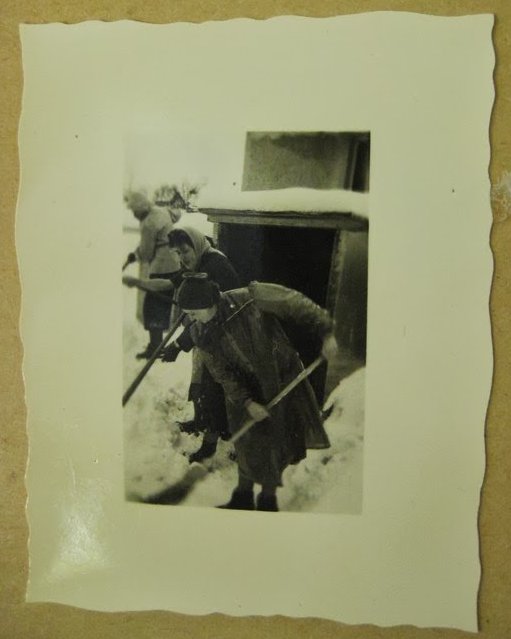 Spiegelau, Germany, 1955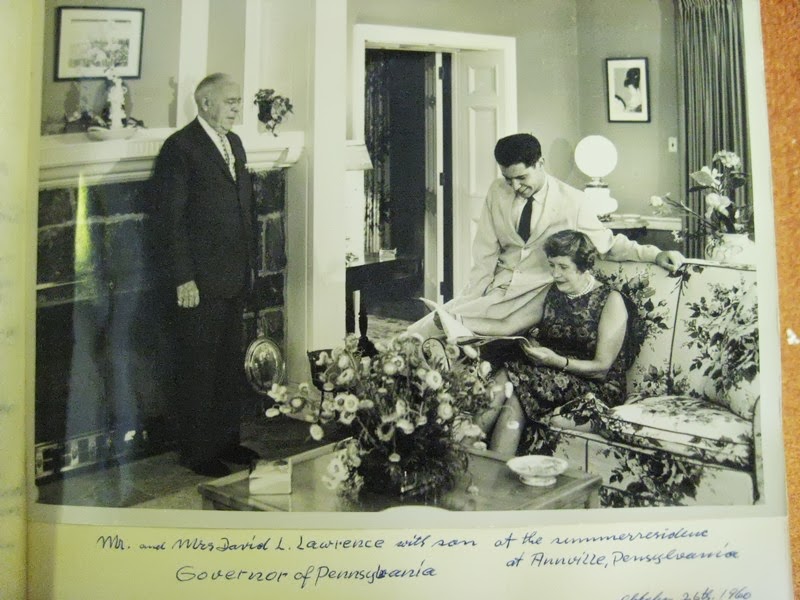 David L. Lawrence (Governor of PA) with his wife and son at their summer residence, 1960
I have a particular affinity to this collection due to the fact that Shmith worked as a chef for Albert M. Greenfield, a prominent Philadelphia businessman involved in real estate, banking, retail, and politics. The connection between the two men is quite a coincidence from my perspective, as my first job at HSP was project assistant for a digital history project that interpreted Albert Greenfield's papers!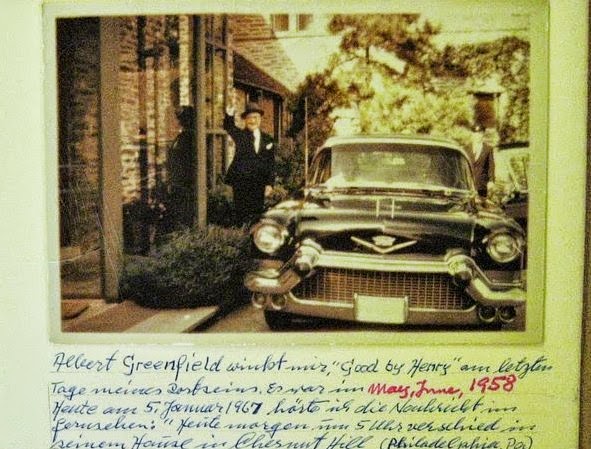 Greenfield waving, "Good by Henry," 1958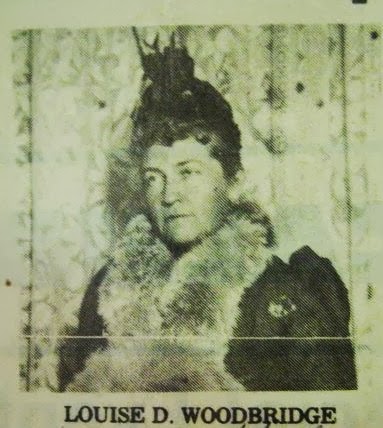 3. The last collection I'd like to highlight is the Louise Deshong Woodbridge glass negatives, 1884-1905. A member of the prominent Deshong family of Chester, Woodbridge was an active socialite and member of Philadelphia's art and literary scene around the turn of the 20th century. (She married Jonathan Edward Woodbridge, a prominent Civil War veteran who fought under "Stonewall" Jackson, worked as a mechanical engineer for the Navy, and was a great-grandson of preacher Jonathan Edwards.) Louise took up photography in the early 1880s, and had a fairly successful career with her work being exhibited at the 1893 World's Columbian Exposition in Chicago. Her collection of glass negatives consists of approximately 200 plates with some 4x5" film negatives that document the creator's family, friends, and social activities--there are many portraits and group shots.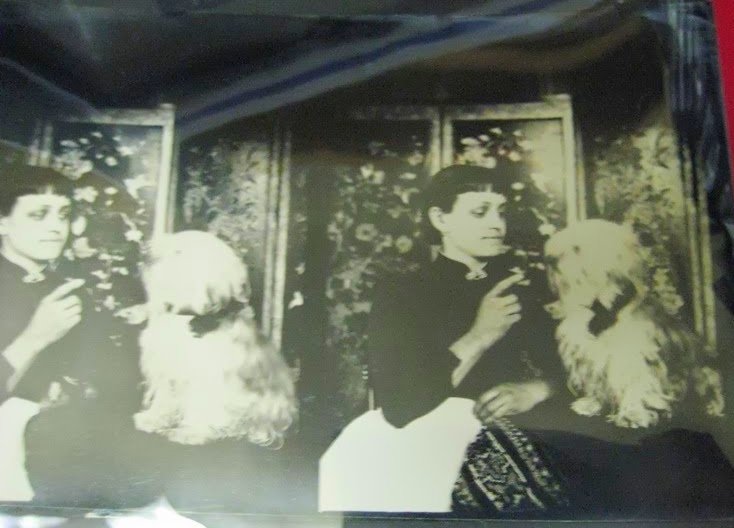 "Lena and Maria (dog), 1886"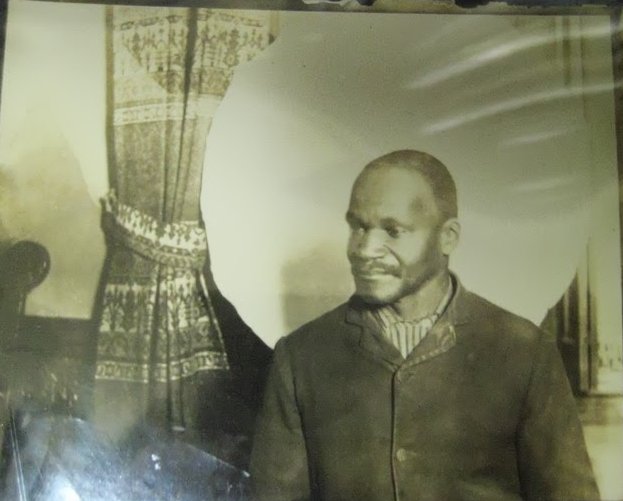 Caption: " "Giles" (colored servant), no date"
They also document Delaware County and the surrounding area, particularly historic structures, such as the Woodbridge and Deshong mansions, and landscapes that were in the midst of disappearing due to industrial development. Of special interest are some photographs of the White House, including the White House conservatory, and First Lady Ida McKinley, a close friend of Woodbridge from their days as students at Brooke Hall Academy (Media, Pa.).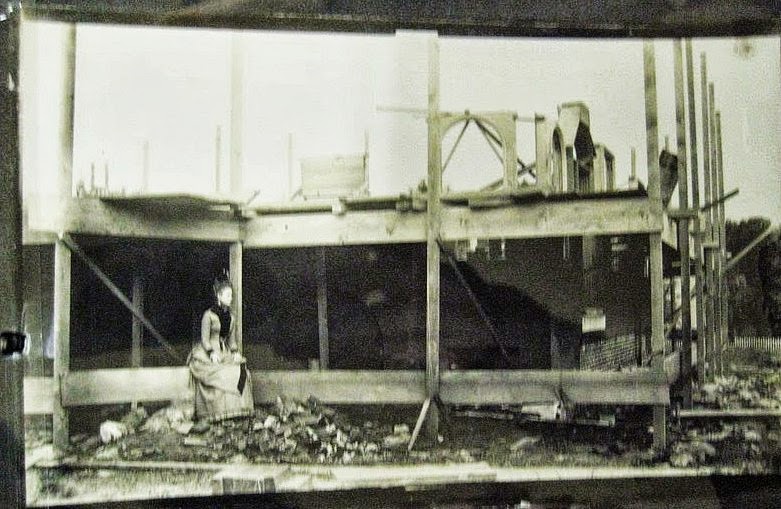 Early construction of Woodbridge House, no date
This is just a snippet of the interesting collections held at the Delaware County Historical Society. The Society also has: several collections relating to women's civic and social organizations, including the League of Women Voters of Delaware County records (1960-1999), the Delaware County Federation of Women's Clubs records (1912-2012), and the New Century Club of Chester records (1893-1993); several collections concerning local politics, civic engagement, and environmental issues, including the Tinicum National Environmental Center records (1970-1987), the Rosalie Peirsol collection on implementing recycling in Delaware County (1973-1990), and the Collection on the construction of I-476 (1961-1992); as well as a number of collections relating to area schools and school administration such as the Delaware County Superintendent of Schools records that include examinations of teachers and teachers' reports that begin in 1863; and much, much more!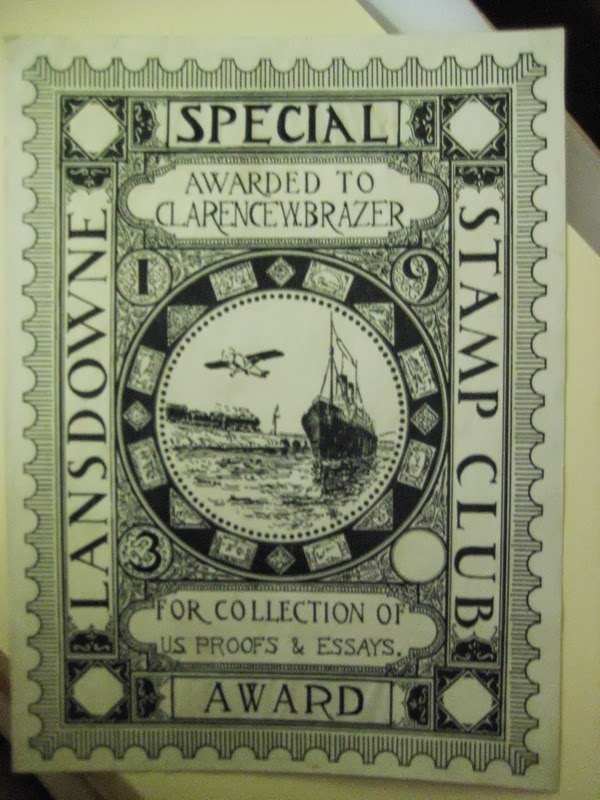 From the the Lansdowne Stamp Club records (one of the first stamp clubs on the eastern seaboard)