The Village of Fallsington in Falls Township, Pennsylvania became the first historic district in Bucks County and was subsequently placed on the National Register of Historic Places largely due to the efforts of Historic Fallsington, Inc. This historic preservation organization and museum formed in the early 1950s as a response to the suburban development that threatened the destruction of historic homes and buildings in the 300 year-old village. Since that time, the organization has continued to work to protect the heritage of the Village, and in doing so, has amassed a considerable archives that documents the history of the Falls Township and its residents.
The archival holdings are housed in Stagecoach Tavern
Numerous local families and individuals are represented in Fallsington's archival holdings and are documented through various primary source materials, including diaries, scrapbooks, correspondence, account books, and photographs.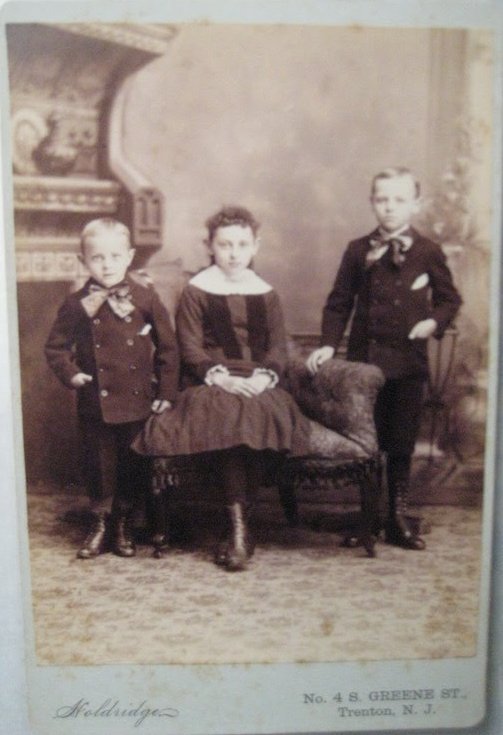 Comfort family papers
The Charles and Elizabeth Headley family is one local family that is very well represented in Fallsington's collection. (See Headley family papers finding aid.) A prominent Fallsington family, the Headley family papers, circa 1788-1970, consists of materials relating to Charles Moon Headley (1865- ), his wife Elizabeth Louise Shurz Headley (1871- ) and their two daughters, Alice Elizabeth Headley Woodruff (1894-1989) and Eleanor Christina Headley (1897-).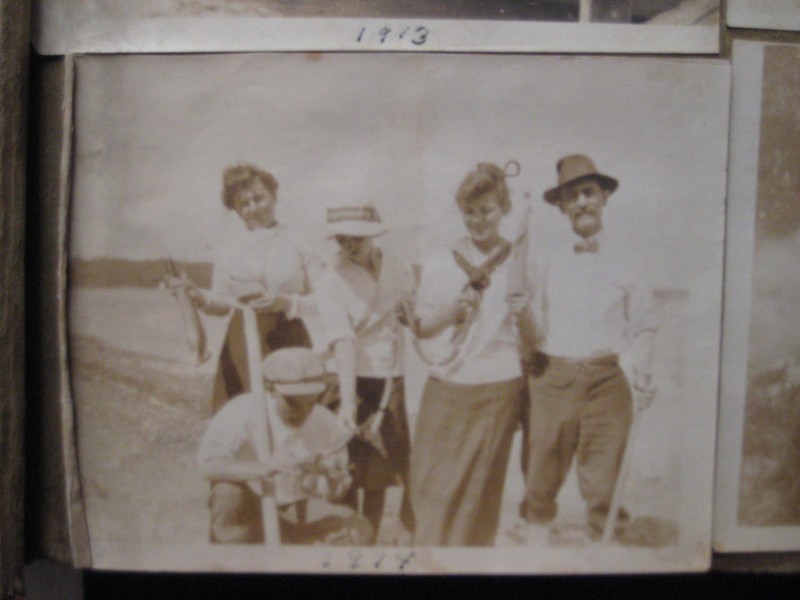 Headley family photo album, 1913-1914
The collection documents the family's business ventures in farming and tannery, family topics, and the family's involvement in social activities. Charles and Elizabeth appear to have been particularly socially active. Materials in the collection reveal that Charles served as Master of the Records of the local chapter of the fraternal organization Knights of the Golden Eagle.  For a time, Elizabeth served as chairwoman of the Fallsington Red Star an organization formed to aid and protect animals.
Of special interest in the Headley family papers is Eleanor Headley's diary from 1918. Besides writing about her personal life, Eleanor frequently documents and references the events of World War I. The following clipping and diary entry document the sinking of the SS Tuscania (1914) that was torpedoed off the coast of Ireland on February 5, 1918. It was the first ship carrying American troops to Europe to be torpedoed and sunk during the war.