The Delaware County Institute of Science in Media (Pa.) is the old style of natural history museum. Specimens canoodle in packed exhibition cases; an eagle perches above the lecture hall podium; a bear roars from between auditorium seats. The all-volunteer, free museum has undergone some changes since its founding in 1833, but retains its 19th century aura. It probably doesn't look much different now than it did when Graceanna Lewis (1821-1912), the well-known naturalist and social reformer, was a member.
Delaware County Institute of Science museum displays: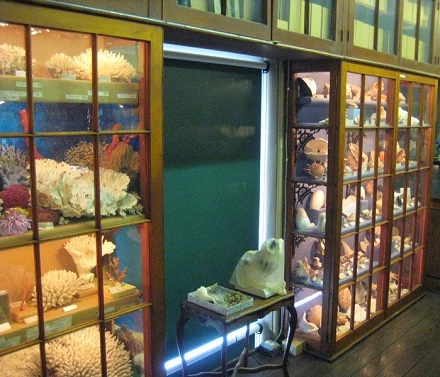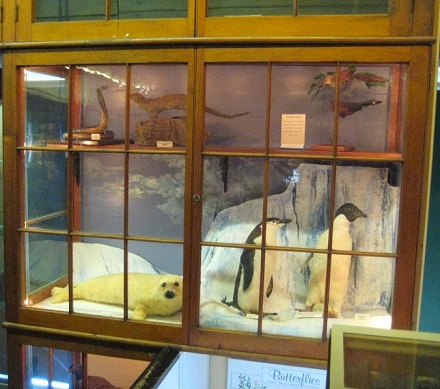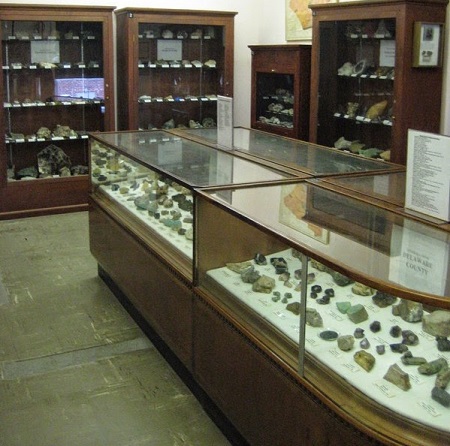 Graceanna Lewis was born in Chester County, Pennsylvania in a family with strong ties to the Religious Society of Friends (Quakers). The home where she grew up was a documented stop along the Underground Railroad of freedom seekers escaping slavery in the antebellum South. Lewis would go on to become an antislavery activist herself, arguing for immediate emancipation. She was also involved in other reform movements, especially temperance and women's rights.
Around the time of the Civil War, Lewis became increasingly interested in the natural sciences, particularly botany and ornithology. As a woman, her formal education was limited aside from attending Kimberton Boarding School. Despite this, she was an accomplished scholar who was well-respected in the local scientific community. Lewis was a member of the Academy of Natural Sciences in Philadelphia, as well as the Delaware County Institute of Science and numerous other scientific societies. She published papers in The American Naturalist and Proceedings of the Academy of Natural Sciences. She was sought after for her scientific illustration abilities, completing numerous charts and drawings for various lectures and publications, and contributing fifty paintings for the Pennsylvania Forestry Commission's display at the Chicago World's Columbian Exposition.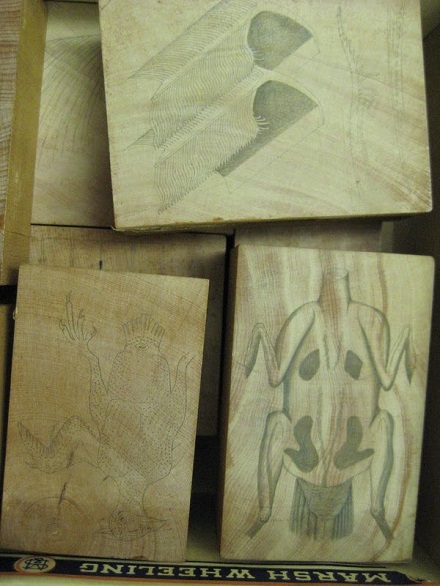 Uncut wood blocks with illustrations of natural history specimens by Graceanna Lewis, undated
Lewis's family left a small collection of her papers to the Delaware County Institute of Science. Dating from about 1870 to 1905, the collection includes research and lecture notes, botanical illustrations, pamphlets, leaf and ornithology charts, and some correspondence. The collection gives insight into the mind and process of one of the 19th century's most talented, mostly self-taught female natural scientists.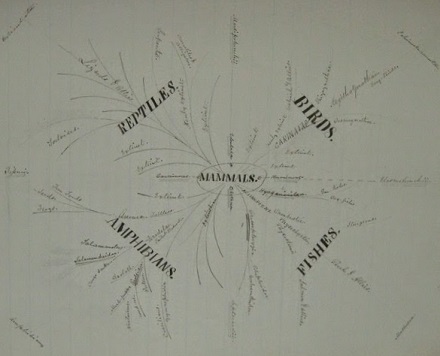 Animal chart drawn by Graceanna Lewis, undated
Delaware County Institute of Science also has many botanical specimens that Lewis collected included in its herbarium (a collection of pressed, dried plants). The Delaware County Institute of Science's herbarium contains about 5,700 specimens, sourced from Delaware County, Pennsylvania as well as other sites across the country and the world!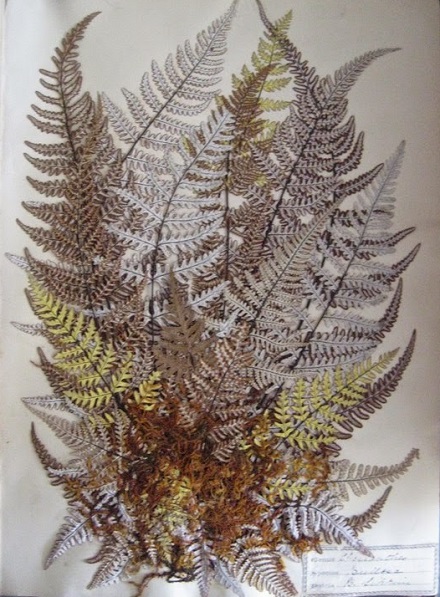 Herbarium specimen (not contributed by Graceanna Lewis)
Aside from the Graceanna Lewis natural science papers, the Delaware County Institute of Science's archival holdings include 20th century collections from several members, and a large manuscript collection. Primarily consisting of materials relating to the local area (Delaware County, Pa.), the collection includes organizational records, business records, personal papers, photographs, scrapbooks, blueprints, subject files, maps and atlases, and other materials. Although the 19th century is the best represented among the materials, there is a significant amount of materials from the 18th century and a few items from the 17th century. Of special interest are a Revolutionary War orderly book from the Valley Forge encampment (1777), a smattering of documents associated with famous historical figures such as John Dickinson and William Penn, and several volumes of original Quaker meeting records.
Whether your goal is to research in the archives, advance your scientific understanding, or merely marvel at the museum displays, the Delaware County Institute of Science is well worth a visit. Follow in Graceanna Lewis' footsteps!