Raise your hand if you knew that Delaware County is home to eastern Pennsylvania's own version of Colonial Williamsburg! Nestled on 112 acres of Ridley Creek State Park in Edgmont, PA is the beautiful Colonial Pennsylvania Plantation. In the early 1970s, a local historical society established the beginnings of what would become Colonial Pennsylvania Plantation, formerly known as Bishop's Mill Historical Institute, with the goal of showing visitors what life was like for an everyday person living and working at a farm or mill in the colonial period.
Colonial Pennsylvania Plantation is not only scenic and charming, but also educational. As the result of various restoration and reconstruction efforts, several buildings, including a farmhouse, a springhouse, and two barns are now used at Colonial Pennsylvania Plantation to demonstrate activities common to colonials who lived in the area. From April to November, visitors can learn about cooking, weaving, farming, candle making, and more! To ensure authenticity, the activities and restoration and construction work are based on historical research, some of which was done by archaeologists at the Plantation site. Some artifacts found by the archaeology teams and the records related to their digs can be found in the Plantation's records, housed in the library.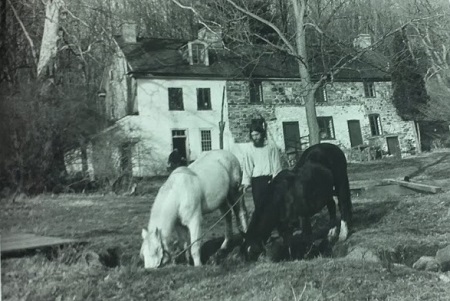 The library is located in the Plantation office, which is in the Ridley Creek State Park office building, also known as "The Mansion." In addition to the records of the museum, the library at Colonial Pennsylvania Plantation holds a collection of research materials about colonial life and some of the families that lived in the area of the Plantation. There are maps of the area, narrative histories, articles on colonial era industry and activity, video tapes, and photographs of the buildings and property of Colonial Pennsylvania Plantation.
Also in the collection is a section of research on the Pratt family. The Pratt's were a well known family of Quaker farmers in Edgmont, who from 1720 to 1820, lived on the site that makes up the Plantation area today. According to a tax report from 1774, Joseph Pratt had the most horses, cattle, and sheep in Edgmont. Many of the Pratt's descendents can be found in the local area today.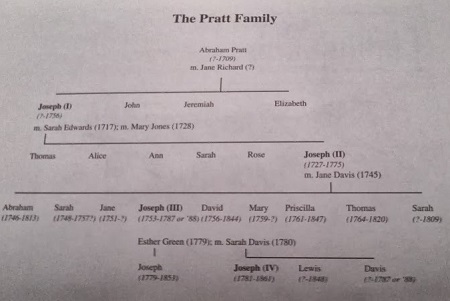 With so much hands-on fun, education, and local history mixed in at Colonial Pennsylvania Plantation, it's a no brainer to add this living history museum to your list of potential day trips. If you can't make it out to the Plantation, they'll come to you! The Plantation has an outreach program including lectures and activities customizable to adults or children in group settings, so take some time to get connected with our country's colonial roots and explore Colonial Pennsylvania Plantation.