The Lansdale Historical Society, founded in 1972, works to preserve and share collections that document the history of the Borough of Lansdale and the greater North Penn area. Although some of the collections' materials predate the Borough's founding in 1872, the majority of collections span the late 19th century to the present.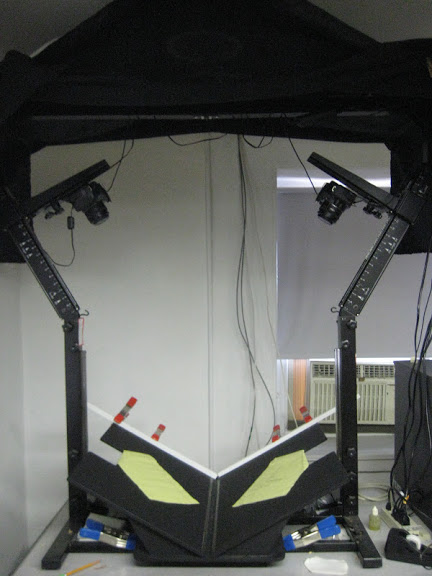 The Historical Society's photography station for digitizing it's impressive newspaper holdings
The appropriately-themed postcard shown below is from the Historical Society's Photograph collection, circa 1890-2012, which includes a few hundred postcards from around the turn of the 20th century.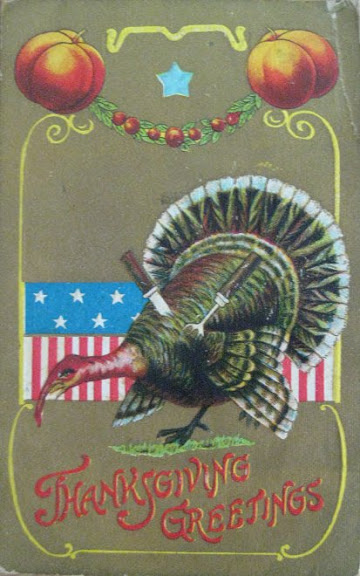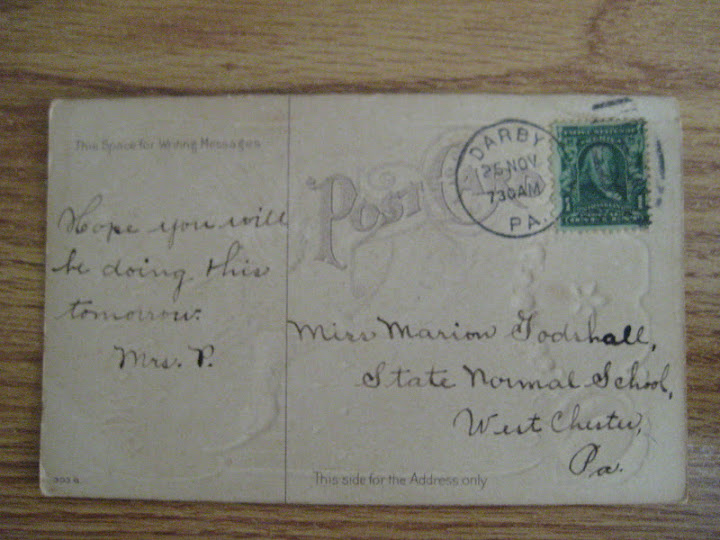 The Photograph collection is one of 13 collections at the Historical Society that Celia and I surveyed over the last two days.
Other collections at the Historical Society of note include three negative and slide collections comprised of over 100,000 images that were taken for the main local newspaper, The Reporter. They document the history of Lansdale during the second half of the 20th century.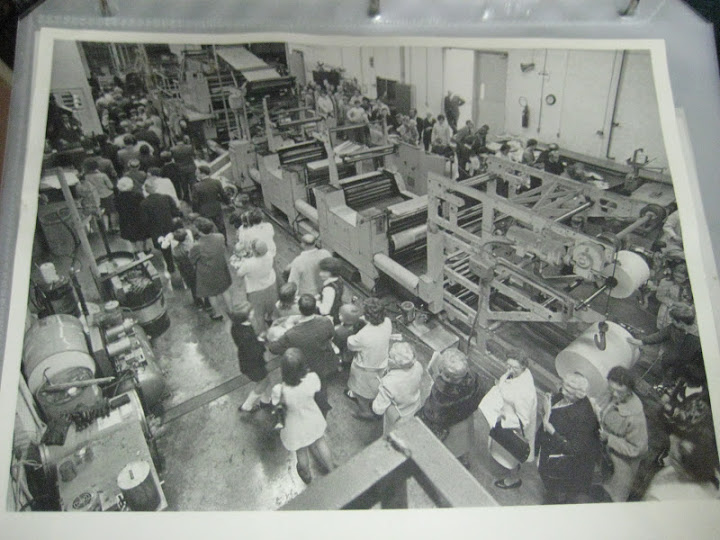 The Reporter newspaper presses (photo from the scrapbook collection)
The Society also has an obituary collection that dates from 1890 to the present with clippings from the local newspaper. This could serve as a convenient collection for genealogists.
A few truly hidden collections that we found relate to local organizations as well as fraternal and sororal societies, including the Lansdale Cemetery Association records, 1863-1947, the Knights of the Golden Eagle minute books, 1888-1946, and the Mary Lincoln Council #168, Daughters of America minutes and officers' roll books, 1934-1973.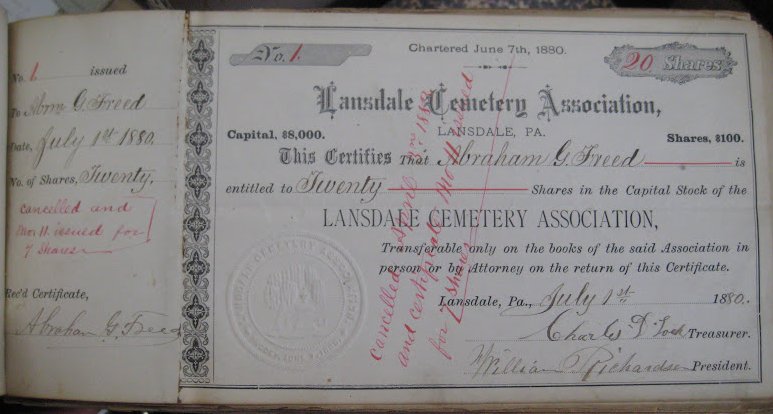 Book of stock certificates, 1880-1944