Most of the hidden collections that we have uncovered so far in the "Hidden Collections Initiative for Pennsylvania Small Archival Repositories" are relative unknowns: figures/topics that are locally significant, or total "nobodies" who happened to be involved in fascinating activities or events. Of course, the archival collections of unsung heroes and under-advertised institutions can be useful, vital resources for study. But I will own to feeling a special sense of excitement when I get to handle the papers of a genuine historical celebrity, and John James Audubon is on the A-list.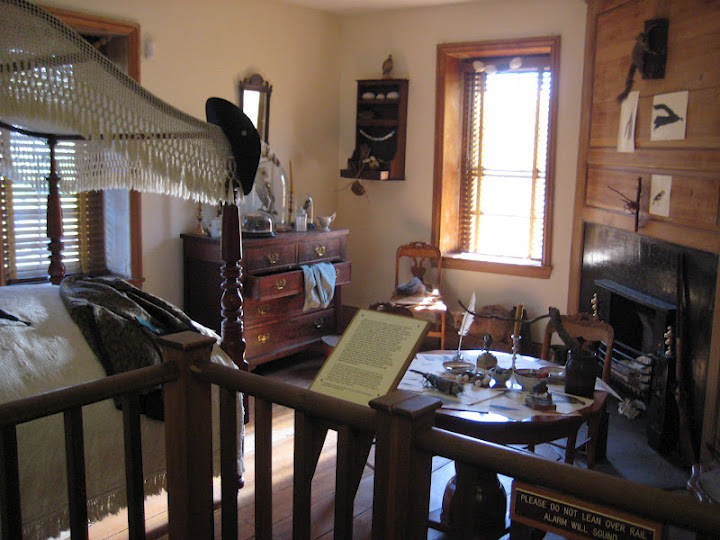 John James Audubon hardly needs an introduction: the renowned artist, naturalist, and author is best known for his breathtaking work Birds of America and for the wildlife protection society that took his name. But what you may not know--what I did not know before we started the HCI-PSAR project--is that Audubon's first home in America is less than 25 miles outside of Philadelphia. The John James Audubon Center at Mill Grove today functions as a historic site, bird sanctuary, public park, and environmental education center that is a public/private partnership between Montgomery County and the National Audubon Society.
The John James Audubon Center at Mill Grove contains many fine artifacts, original Audubon prints, and--of course--taxidermied birds, but archivally speaking, the pièce de résistance is the Audubon-Bakewell-Shaffer Family Papers. The collection is small (under one linear foot), but it contains about 280 letters, manuscripts, and documents from Audubon and his descendants, circa 1828-1958. Best represented are his wife, Lucy Bakewell, and her brother, William Gifford Bakewell. Even a rather mundane communication takes on new significance when one realizes that the "John" Lucy so casually mentions is none other than one of the most famous naturalists, ornithologists, and artists of all time! The sense of excitement at discovery that I feel when holding one of these letters must be akin to J. J. Audubon's emotions upon sighting the rare "Harlan's Buzzard" for the first time.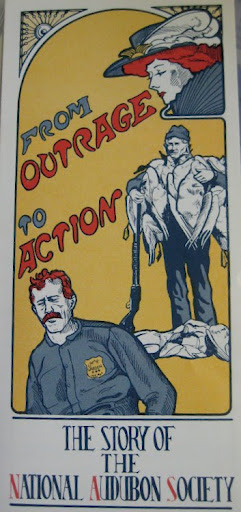 Other archival collections relate to the National Audubon Society, the establishment of the Mill Grove historic site and bird sanctuary, and several individual bird watchers. But even if you don't feel like sorting through the archives, Mill Grove is still worth a visit. The 175-acre estate boasts seven miles of trails, stunning views of the Perkiomen Creek, and numerous bird watching opportunities. Today, April 26, is John James Audubon's birthday, and I can hardly think of a better way to celebrate!
See all finding aids for John James Audubon Center at Mill Grove.