Alice H. Ambler (1889-1981) was an independent, modern woman. Here she is pictured in her driver's license for 1923--the same year she entered a master's degree program at Columbia University. The Alice H. Ambler family papers at the Plymouth Meeting Historical Society tell Alice's story, plus the stories of other history-making Ambler women. 
The Alice H. Ambler family papers cover almost one-and-a-half centuries, from 1836 to 1979, but most of the collection centers on the 1860s to the 1920s. Best documented are Alice H. Ambler; her mother, Annie Foulke Webster Ambler; and her grandmother, Eliza Moore Ambler. The collection includes correspondence, essays and writings, ephemera, photographs, more correspondence, some published works, ledgers, a diary, an autograph book, still more correspondence, and other family papers. There's a lot of correspondence! Most of it is routine in nature, relating to family and household activities. The family was active in the Religious Society of Friends, so there are also many references to fellow Quakers and Society happenings.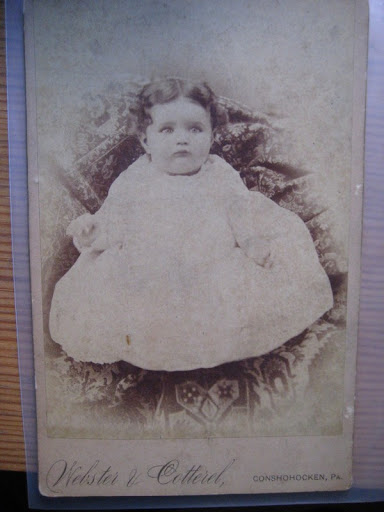 Taken as a whole, the collection provides fascinating insights into the lives of three generations of women. Eliza Moore Ambler was descended from a prominent Quaker family in Upper Merion, Pa. Annie F. W. Ambler's husband died when the children were still young, so she helped support her family by taking in boarders. These boarders included Benjamin Smith, principal of Plymouth Friends School; Dr. William Galbreath, who was Annie's son's best man at his marriage in 1908; and two young Japanese women who were studying at Women's Medical College of Pennsylvania.
Alice H. Ambler never married. She held several occupations, including teacher at Byberry Friends School, county home economics directory in Binghamton, N.Y., and owner of a country store in Plymouth Meeting. She was dedicated to preserving Plymouth Meeting history and much beloved in the community; in 1977, she was honored with a "Golden Deeds Award."
(Alice was not the first in her family to be honored for her community service. The town of Ambler, Pa. is named for her great-grandmother, Mary Johnson Ambler! In the wake of a terrible 1856 train crash that killed 59 people, Mary Ambler reputedly walked 2 miles to direct relief efforts.)
Other collections at the Plymouth Meeting Historical Society cover the people, events, organizations, businesses, and other local history topics of Plymouth and Whitemarsh Township in Montgomery County, Pennsylvania.
See all finding aids for Plymouth Meeting Historical Society.