Edward Clyde Eichholtz (1875-1963) was an early photographer in Upper Darby, Delaware County, Pennsylvania. Although an amateur, his technique was advanced for the time period. "Dutch" Eichholtz built his own enlarger, experimented with water color tinting, and was a member of Temple Camera Club--pictured here reminding themselves that "Walking is Good!" after missing the train home from a photography excursion.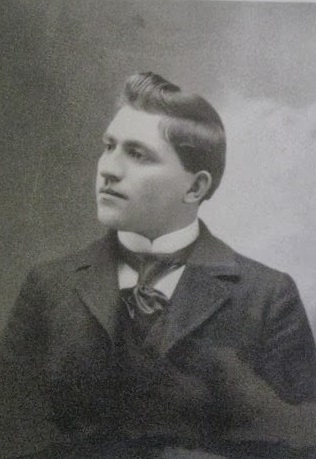 Eichholtz was born in Frankstown, Blair County, Pa., to George Maxwell Eichholtz (1849-1922) and Ellen Loudon (1851-1921). He moved to Philadelphia in 1898 and graduated from Pierce Business School with a degree in accounting, his profession for most of his life. In 1900 Eichholz married Bertha Lydia Cooper, a woman whom he knew from his home town, and the couple had three children together over the next decade. The family moved to the small community of Drexel Hill, in Upper Darby, in 1911 and eventually settled in nearby Media.
Eichholtz purchased his first camera in 1895. In the ensuing decades, he photographed buildings, landscapes, people, and events in Drexel Hill and more broadly in the Upper Darby area, as well as in Philadelphia (especially Fairmount, Cobbs Creek, and Wissahickon parks). Eichholtz also documented his family's many vacations, including trips to Laurel Lake and Ocean City, N.J. and Niagara Falls.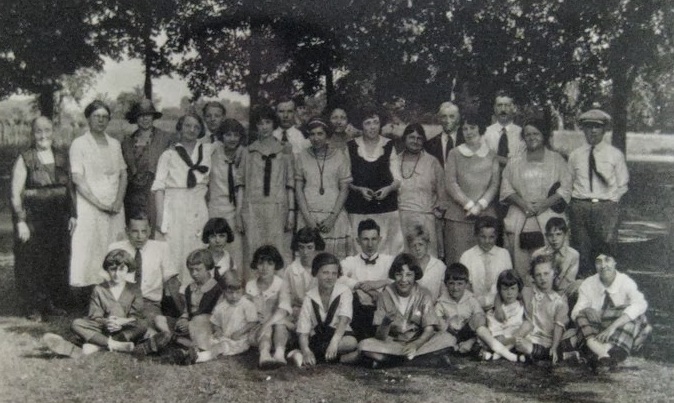 Church group in Drexel Hill, photograph by Eichholtz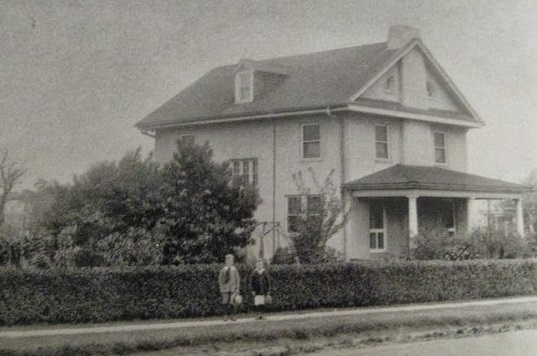 Nieman Hower House in Drexel Hill, photograph by Eichholtz
The Upper Darby Historical Society, located at historic Collen Brook Farm, holds approximately 1,000 glass plate negatives taken by Eichholtz that mostly date from 1905 to 1917. The collection depicts the people, landscapes, buildings/properties, events, and railroads in the area of Drexel Hill, as well as, to a lesser extent, Blair County (Pa.), Philadelphia, parts of New Jersey, Niagara Falls, and some other locations. For researchers studying Drexel Hill in the early 20th century, the E.C. Eichholtz glass negatives provide an unparalleled resource for visual documentation of the area, but you will have to go visit the Upper Darby Historical Society yourself to see the whole collection. If you miss your train home after checking out those glass plates, try not to get too "negative." The Temple Camera Club reminds you: Walking is Good!