Several generations of Seifert family ciphering books (school books) trace the history of the family as well as the history of educational practice. The collection, held at the Springfield Township Historical Society (Bucks County, Pa.), documents one of the oldest families in the area. 
Numerous exercises from the mid-19th to early 20th centuries span several disciplines, including arithmetic, handwriting, and music. Here, as Joseph Seifert wrote in one of his exercise books, are "promiscuous examples":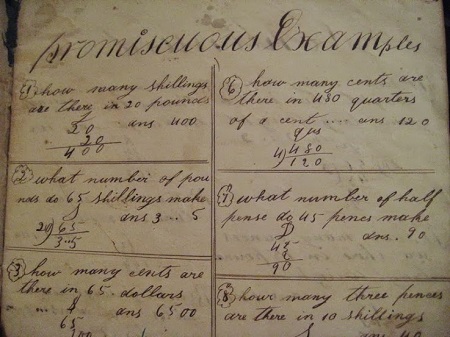 Joseph W. Seifert (1830-1922) ciphering book, circa 1848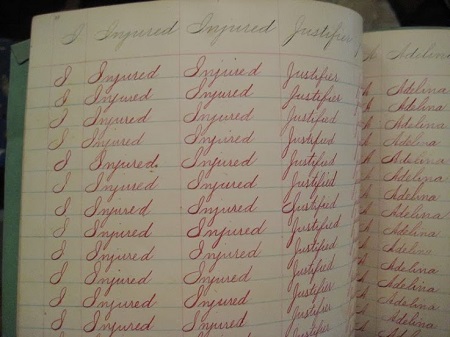 Joseph E. Seifert (1861-1931) penmanship book, circa 1870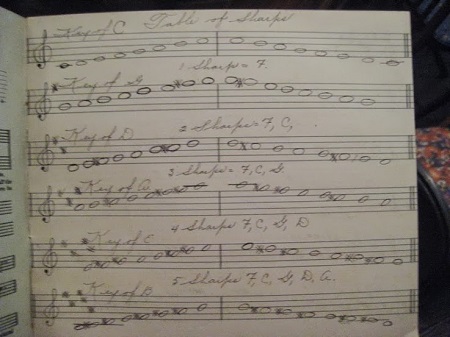 Harry L. Seifert (1892-1965) music book, circa 1910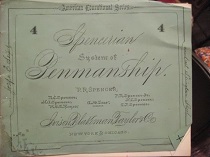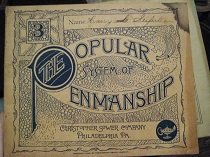 Spencerian System of Penmanship, circa 1870 (left). Popular System of Penmanship, circa 1900 (right)
Comparing the numerous exercise books in this collection, it is interesting to observe changes in educational theory manifest over time. Penmanship books may truly become a thing of the past, as many schools have ceased to teach cursive! The school books can also be combined with the ledgers that form the remainder of this collection to give a fuller picture of daily life for the Seifert family.
Seven generations of the Seifert family owned and operated a farm in Springtown, Bucks County, Pennsylvania for over 200 years. At times the farm grew cows, horses, pigs, and chickens; corn, oats, wheat, and hay; and apples, strawberries, and vegetables. By 1962, it specialized in dairy, specifically Guernsey cow milk.
The Seifert family farm was divided in two in the 1850s. The half that passed to Joseph Warner Seifert, Sr. (1830-1922; son of George and Sarah Werner Seifert) became known as "The Old Homestead." He passed the farm to his son, Joseph E. Seifert, Jr. (1861-1931). The younger Joseph married Emma J. Seifert (1863-1931), with whom he had two children who lived to adulthood: Harry Luther Seifert (1892-1965) and Anna "Ruth" Seifert (born 1894). Harry L. Seifert, Sr. married Ethel M. Ruth (born 1902) around 1926. They had three children: Harry Luther Seifert, Jr., Paul Joseph Seifert, and Sylvia Seifert. Harry L. Seifert, Jr. and Paul Seifert inherited Old Homestead Dairy from their father. The brothers were awarded a sign in 1989 from the Bucks County Cooperative Extension for keeping the farm in the family for over 200 years.
See all finding aids for Springfield Township Historical Society (Bucks County, Pa.)