Archival Adventures in Small Repositories
St. James' Community History Center
A lot has changed in 225 years, but some things have stayed the same. When the squat building nestled in a corner of the St. James' Episcopal Church cemetery was built in 1788, it was a schoolhouse for the Society for the Propagation of the Gospel. Today, it is still a space dedicated to teaching--but now, as the St. James' Community History Center, the focus is history.
In fact, the History Center's story starts even earlier than 1788. St. James' Episcopal Church in Lower Providence Township (also known as St. James' of Perkiomen and St. James', Evansburg) is one of the earliest Episcopal churches in Montgomery County, Pennsylvania. It's origins trace all the way back to 1700, when Reverend Evan Evans began holding worship services in the area.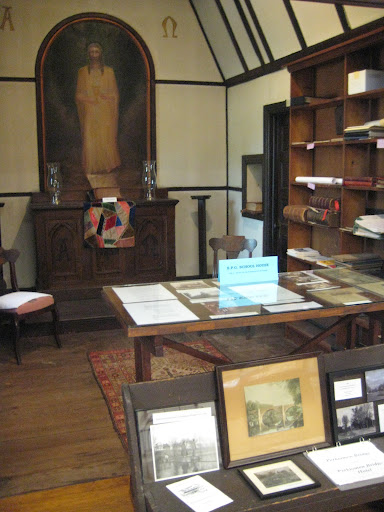 The building that currently holds the St. James' Community History Center is older than the church building (completed in 1845). The Society for the Propagation of the Gospel (SPG) was a missionary organization founded by the Church of England that sent men to preach around the world and to teach the children of the colonies. In 1788, they built an SPG schoolhouse at St. James' Episcopal Church. Fifty years later it would become one of America's first public school buildings, and after that it served as a print shop, a mortuary chapel, a public library--and now a history center!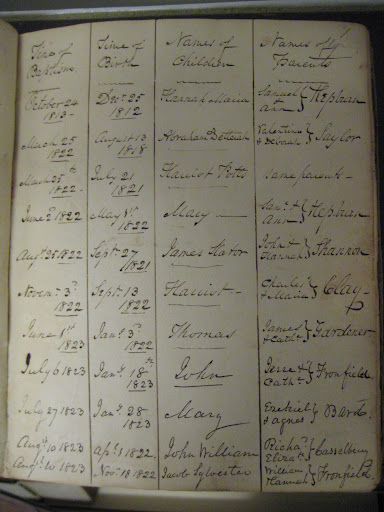 Go there to see St. James' Church records dating back to the 18th century, including vestry minutes and records from women's auxiliary groups. The parish registers are a particularly important resource, providing detailed genealogical information. Name indexes to church records, tombstones in the cemetery, and the descendents of 1790 pew holders are all available as research aids! Local historians may also appreciate an extensive collection about the ill-fated Evansburg dam, proposed in the 1960s-1970s but never completed in the face of vehement opposition by concerned local citizens, historians, and ecologists. Even though it's no longer a schoolhouse, there's a lot to learn at the St. James' Community History Center!
See all finding aids from the St. James' Community History Center.
About the Author
Image Permissions
Unless otherwise noted, all images in this blog post are property of the organization profiled, not the Historical Society of Pennsylvania. To reproduce any image or obtain a higher quality version, please contact the organization directly.