Last week, Celia and I returned to the behemoth that is the Old York Road Historical Society to finally complete the surveying that she and Michael began during the fall of 2011 which was documented in an earlier blog post. 
Surveying was put on hold because the Historical Society was in the midst of moving its massive collection to its new location at tranquil Alverthorpe Manor.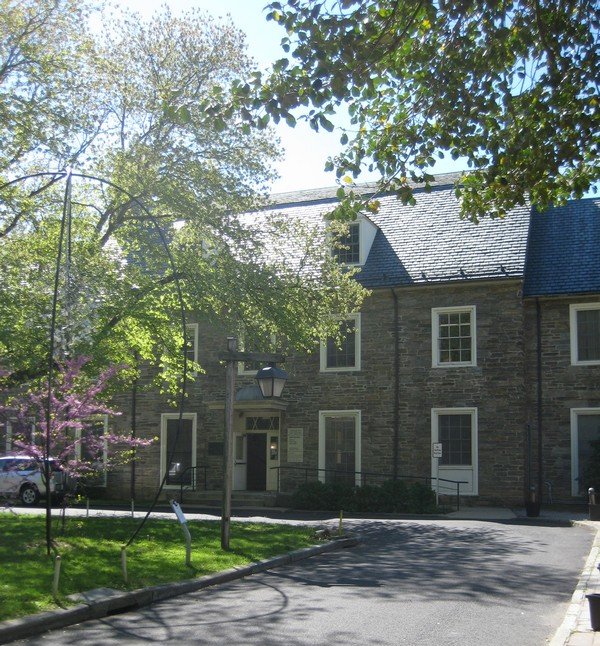 Our visit included surveying Old York Road's numerous photographs collections, including its general collection spanning over 60 linear feet! The collection, organized largely by municipality and subject, consists of prints, negatives, including a large number of glass-plate negatives, CDs, and slides.  
One of the photograph collections includes the Walter D. Ellis collection, which consists of glass negatives and prints dating from 1900 to 1925. An amateur photographer- and interestingly the first licensed taxidermist in Pennsylvania- Ellis largely documented eastern Montgomery County landscapes, residents, and families, in particular recent immigrants families.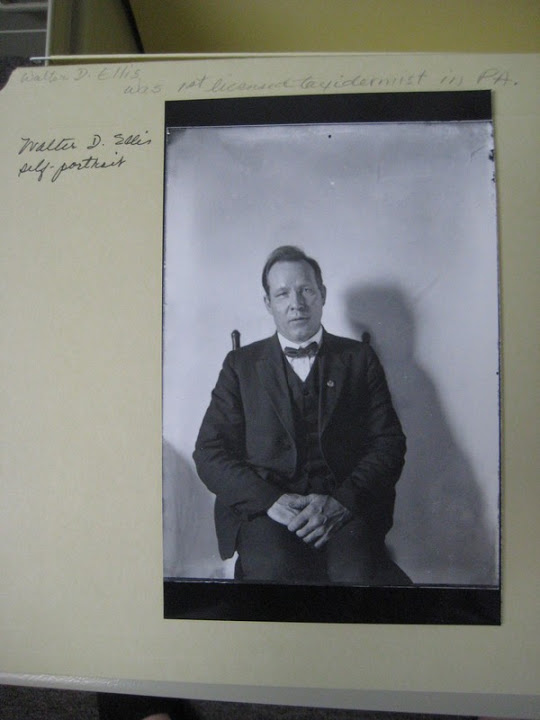 Celia and I also surveyed more of Old York Road's manuscript collections. One interesting small collection is the Leonard R. Clark letters, which includes letters that Clark wrote to his family in Jenkintown during his service in World War II with the Navy. The letters date from 1945 while Clark was stationed in New Caledonia and Okinawa.
Clark wrote the following letter two days before Japan announced its surrender (a few days after the U.S. dropped atomic bombs on Hiroshima and Nagasaki) hopeful that he finally might be able to go home:
It's Monday morning here and a lot of things have happened in the past week with the most important event of them all hanging in the balance- the end of the war. We have already had a somewhat premature celebration the other night when we heard the Tokyo radio's plea. That set off quite a display of search lights, fires, and anti aircraft fire, but things soon quited [sic] down and we have been going right along as if the end were not even in sight. So now it's just a matter of a few days. I hope.
Another interesting collection is the Leon Clemmer records,1961-1998. Clemmer, a well-known architect, historian, planner, artist, master craftsman, and civic leader, worked for a number of architectural offices before establishing his own practice in 1962. Specializing in the design of institutional buildings, Clemmer received significant attention for two of his projects, the Eastern Montgomery County Youth Center and the Glenside Free Library. The papers in the collection document Clemmer's professional and personal life, and include some entertaining sketch ideas for Christmas cards.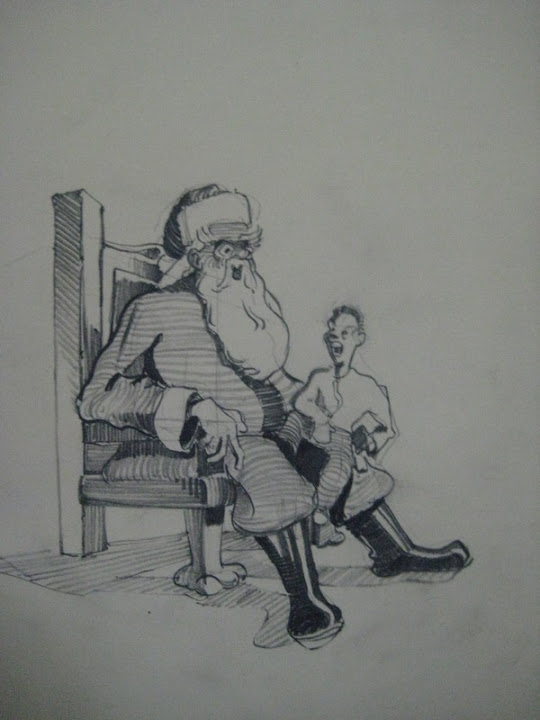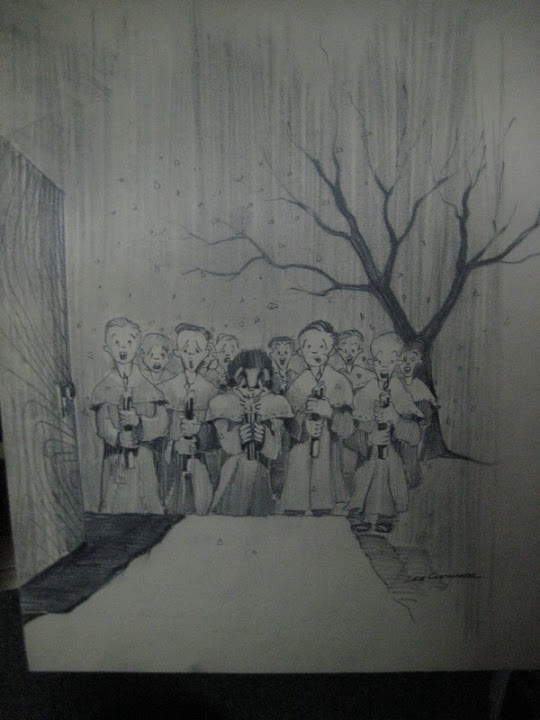 Lastly, I wanted to highlight the oldest archival item that we've seen since beginning this project over a year-and-a-half ago: an indenture from 1623 (part of the Deeds collection)! Good luck trying to decipher it though!