Up until the end of the 20th century, Chester County, Pa. could have been referred to as the "land of iron and steel" due to the large number of metal-producing forges, mills, and factories that towered over the landscape.
As readers of this blog may have seen, I recently wrote about Phoenix Iron Co., which largely shaped the history of the town of Phoenixville for almost two centuries. Shortly after our visit to the Historical Society of the Phoenixville area, Celia and I surveyed the archival collections at the National Iron and Steel Heritage Museum in Coatesville. The Museum's holdings are predominately the records of Lukens Steel Company, an extremely significant and historic company that once served as the economic lifeblood of Coatesville, Pa. and the surrounding area.
Lukens Steel Company was founded as the Brandywine Iron Works and Nail Factory in 1810 by Quakers Isaac Pennock (1767-1824) and Jesse Kersey in Coatesville. The mill that Pennock and Kersey established is still in use today, making it the oldest continuously operating steel mill in the country. Under the direction of Pennock's son-in-law, Dr. Charles Lloyd Lukens, the company manufactured the first rolled boiler plate iron in the country, a critical innovation that solidified its prominence in the iron and steel industry.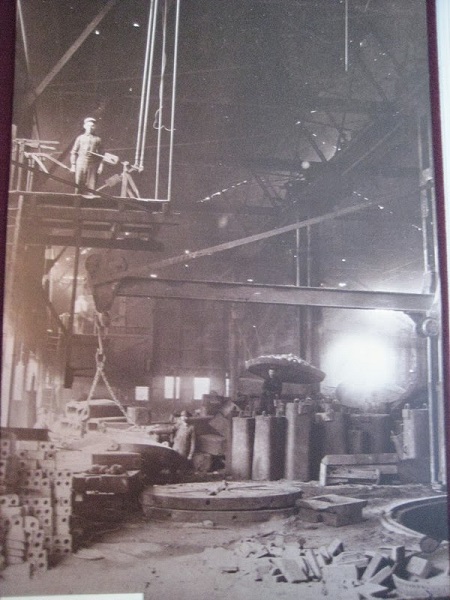 Significantly, after Charles Lukens died in 1825, his widow, Rebecca Webb Lukens (1794–1854), took over the business for several decades, becoming the first female chief executive officer of an industrial company in the United States. Rebecca not only saved the mill from the threat of bankruptcy, but also made it the nation's chief manufacturer of boiler plate.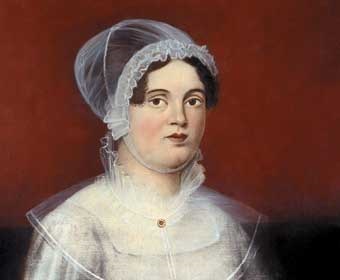 Over the years, Lukens contributed iron and steel plates and products to the military, engineering, and skyscraper industries throughout the country and the world. In 1968, 152 steel "tree" beams, or arched support columns, were used in the construction of the World Trade Center. (The "trees," now 9/11 relics, were returned to Coatesville a few years ago to serve as the centerpiece of the National Iron and Steel Heritage Museum.) In 1998, Lukens was purchased by Bethlehem Steel.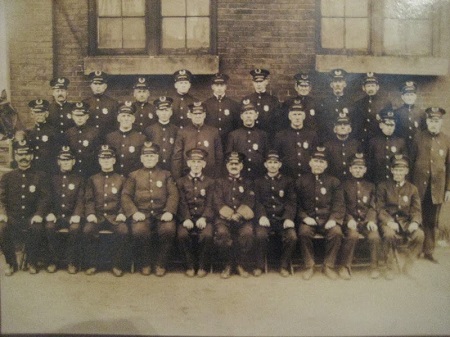 As the headquarters of Lukens Steel, Coatesville was a company town with Lukens providing many services and amenities for its employees. Shown above is Lukens police force.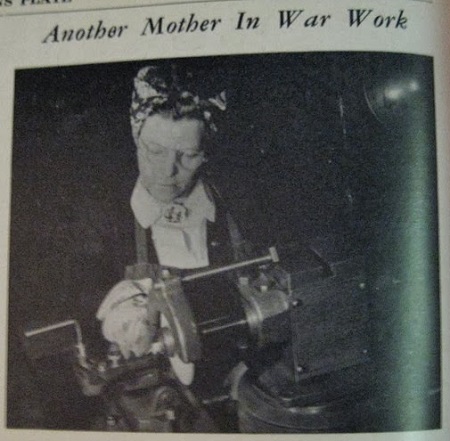 Employee higlighted in Lukens' company newsletter, 1943
The history of Lukens Steel Company is thoroughly documented through the company's records held at the National Iron and Steel Heritage Museum. The records date from 1861 to 1998 (bulk, 1960-1998) and span approximately 350 linear feet! The collection includes various materials such as administrative and employee records, research and development records, financial records, executive (board) records, and Lukens Store records as well as a significant number of photographs and some audio-visual materials. (A significant number of early records are held at the Hagley Museum and Library.) 
Visual documentation of Lukens Steel can also be found in the Museum's collection of Klaus Grutzka's artwork and reference materials -- a fascinating collection in and of itself. Klaus Guido Grutzka (1923-2011) was a commercial painter and illustrator who focused on industrial scenery and subjects. Using primarily watercolor and acrylic on paper and canvas, Grutzka painted realistic and abstract portrayals of refineries, chemical plants, steel plants, factory interiors, and industrial towns.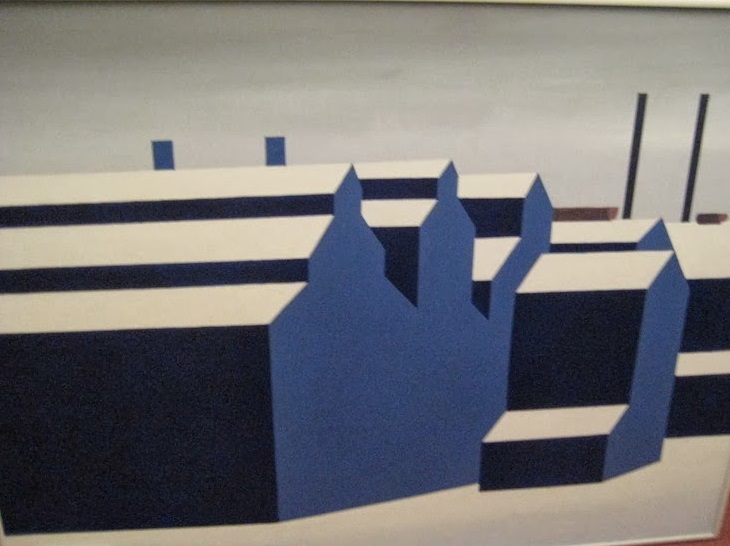 Born in Breslau, Germany-Silesia (now Poland), Grutska attended art school and was also also trained as an engineer. For several years he served as an engineer and officer in the Nazi German Navy (Kriegsmarine) during World War II before he was taken as a prisoner of war. He moved to the U.S. in 1961 and lived in northern New Jersey and later Pennsylvania. While in the U.S., Grutzka concentrated on his artwork and was contracted by several client companies including Hess, ESSO, and Bethlehem Steel. He later became the head of the art department at the prestigious Pottstown Hill School before retiring to Lancaster County.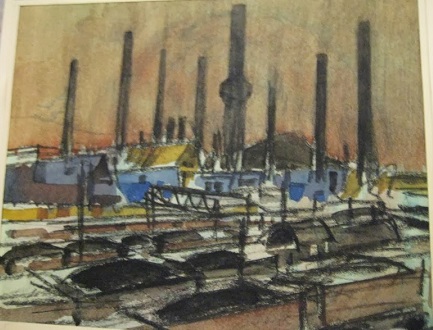 The National Iron and Steel Museum's collection consists primarily of artworks by Grutzka that span every stage in the artistic process, from sketches, to studies, to completed paintings. Most of the artwork depicts industrial scenes, many of which were done as a contract employee. Geographically, he focused largely in the Mid-Atlantic and Northeastern United States, especially Pennsylvania and New York, as well as Europe (Germany and England), Russia, and other locations. Some works are abstracts or (non-industrial) landscape scenery, and there are also examples of his work before and during World War II, including his time as a POW.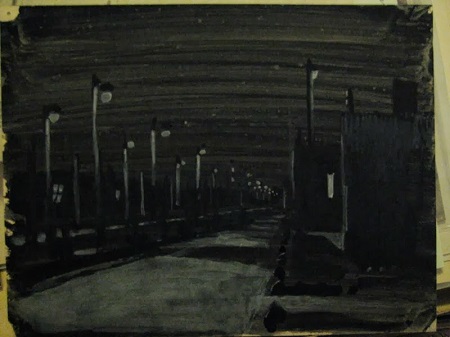 Sketch of POW camp in Scotland where Grutzka was imprisoned from 1945-1947
Plan your visit to the National Iron and Steel Heritage Museum today to learn more about one of the country's most important and historic iron and steel companies!
See all finding aids for National Iron & Steel Heritage Museum