Dr. Albert C. Barnes (1872-1951) is almost as famous for being an eccentric, innovative curmudgeon as he is for amassing a world-class art collection. Less well known is his collaborator Violette de Mazia (1896-1988), who served as his right-hand woman towards the end of his life, especially when it came to the administration of the Barnes Foundation's art education program. The archival collections at the Violette de Mazia Foundation document de Mazia's involvement with the Barnes Foundation, including her pedagogical philosophy, classroom practice, and communications with famous artists. The collections also shed light on de Mazia herself, a figure whose personal history remains somewhat shrouded in mystery.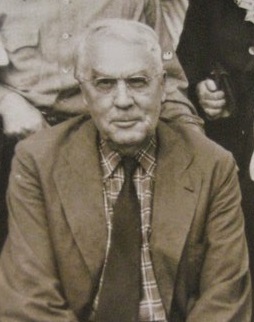 De Mazia was born in Paris in 1896 and came to the United States in the 1920s. The details of her early life and circumstances surrounding her relocation to the US are not entirely clear, but soon after arriving she enrolled in classes at the Barnes Foundation. Established by Dr. Albert C. Barnes in Merion, Montgomery County, Pennsylvania in 1922, the primary goal of the Barnes Foundation was to promote fine arts and horticulture education and appreciation. Today, the Barnes Foundation is best known for its vast and high-quality collection of European and American impressionist, post-impressionist, and early modern art, as well as for an exhibition style that displays these works in concert with African sculpture, Pennsylvania German decorative arts, Native American textiles, and metalwork.
Within a few years, de Mazia moved from being a student to being a teacher at the Barnes Foundation. She developed a unique approach to art education, broadly applying aesthetic principles to painting as well as other art forms and areas of human endeavor, that was influential in the development of the Barnes Foundation's pedagogy. De Mazia was named the Barnes Foundation's Director of Education in 1950, and after Dr. Barnes' death the following year, she was appointed to its Board of Trustees. The co-author, with Dr. Barnes, of four books, and author of numerous articles, de Mazia received honorary degrees from St. Joseph's University, La Salle University, Moore College of Art and Design, and Lincoln University. After de Mazia's death in 1988, her estate was auctioned off and the proceeds were used to establish a foundation dedicated to promoting art and aesthetic education.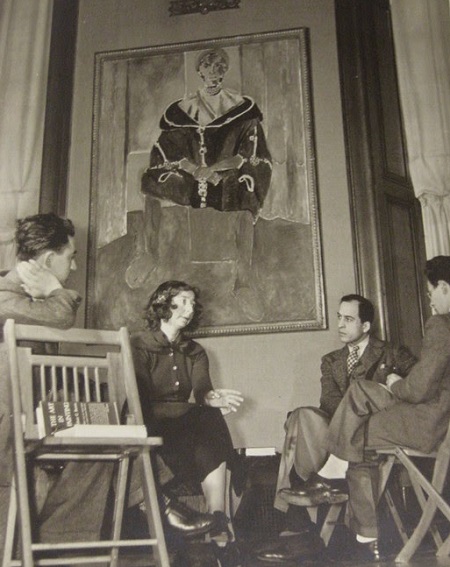 Violette de Mazia teaching a class at the Barnes Foundation
The Violette de Mazia Foundation's archives includes a large quantity of class materials that evidence de Mazia's experimental teaching philosophy and methods. There are numerous recordings of de Mazia's lectures, class preparation materials, teaching aids, and student applications. In addition, an extensive resource file compiles art images and criticism used by de Mazia for teaching, writing, and/or personal enjoyment.
There is also a large amount of material that relates more generally to the Barnes Foundation and its administration, including correspondence with Barnes Foundation visitors and artists, some of whom are prominent cultural figures (such as Jacques Lipchitz, John Dewey, and William Glackens); financial receipts for artworks in the Barnes Foundation collection; and extensive and detailed inventories of the Barnes Foundation collection. There are also photographs of the Barnes Foundation, staff, classes, and associates.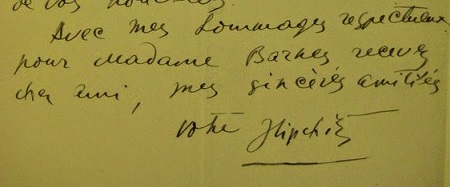 Letter signed by Jacques Lipchitz
To a lesser extent, the collection features some personal papers of de Mazia. Among more routine papers such as financial documents, ephemera, and scrapbooks, de Mazia Foundation staff have discovered early 1920s love letters between de Mazia and a fiancé, Joe Catz, who died before they could marry; and evidence that de Mazia, unbeknownst to most, identified as Jewish in her younger years. In fact, de Mazia's given name was the Yiddish-inflected "Yetta," not Violette.
To learn about the history of the Barnes Foundation, the progressive art education philosophy developed there, or de Mazia herself, the archives at the Violette de Mazia Foundation comprise an important resource for researchers to explore.
All images in this blog post are property of the Violette de Mazia Foundation.