When the New Hope Public Health Nursing Association was organized in 1920, it was the only public nursing group in that part of Bucks County, Pennsylvania. The first nurse who was employed traveled her coverage area on a bicycle! The story of the organization, which dissolved in 1969, contains embedded narratives about changes in public health needs, the professionalization of the healthcare industry, women's roles, and many others subjects.
The New Hope Public Health Nursing Association's records at the New Hope Historical Society are rich in detail about the administration and activities of the organization, formerly known as the American Red Cross Public Health Association of New Hope. Spanning the life of the group, from 1920-1969, the records include minutes, financial records, fundraising materials, newspaper clippings, and publications and ephemera.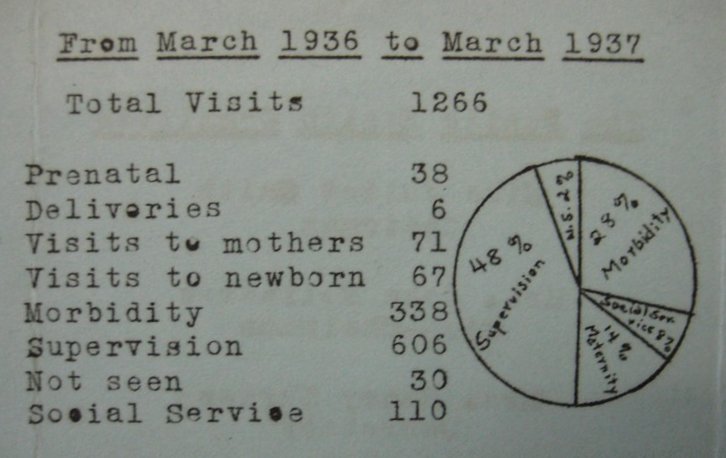 I'm partial to pie charts, so one of my favorite documents was this pamphlet from 1937 reporting on the association's activities over the past year. Services available at the time included: general nursing, communicable disease protection and prevention, maternity care, infant supervision, and loan of medical supplies.
Other documents from the collection show how the range and proportion of activites changed over the 50 years of the association's existence, demonstrating changes in public health needs and expectations for service. Considering what institutions people have gone to over time for various types of health services, it is interesting to note that the association was affiliated with the Red Cross from its inception at the end of World War I (in 1920) until it became independent at the cusp of World War II (in 1940). When the association dissolved in 1969, it transferred its patients and remaining funds to Doylestown Hospital.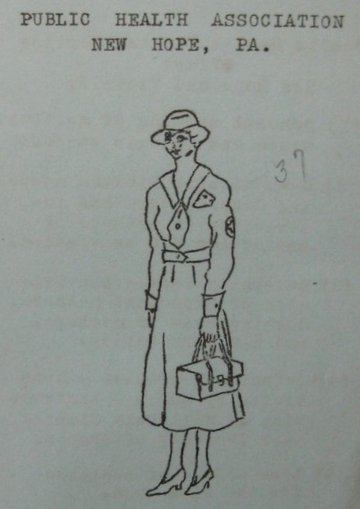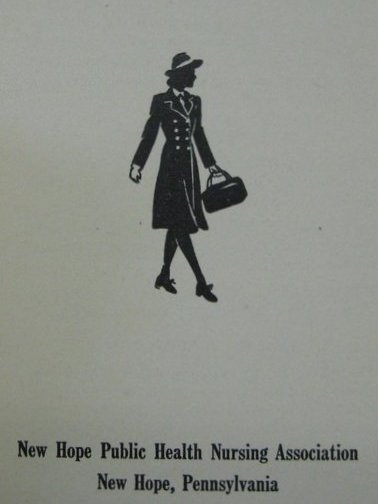 This collection is also interesting for studying women's roles. When the association was first organized its board included some men, "but the men gradually dropped out" (according to a document in the collection). The association's president, board, and employee-nurses were all women for most of the association's history. I found it amusing to compare the image of the stereotypical visiting nurse as portrayed in pamphlets from two periods in the association's history, the first from 1937 (left) and the second from some time after 1940 (right).
It's a fascinating collection, but unlike the nurses themselves, these records don't travel. If you'd like to learn more about the topics in this blog post, you'll have to visit the New Hope Historical Society yourself!