At some point we've all been watching our favorite TV program when a commercial for Ancestry.com appears. Someone's talking about how easy it was to type in a name and (through the magic of the internet) hundreds of little leaves appear. Suddenly this person can track their 10th great grandfather to sailing with William Penn on the Welcome. Ok I embellish a little, but while researching a family tree may be that easy for some, for most of us it takes quite a bit more research.
A good tip when beginning genealogical research is to start with what you know and work backwards. This could mean that you start with yourself or your parents' vital information. Websites such as Ancestry.com or FamilySearch.org, can be a great launch pad for beginning your family history. [Editor's note: HSP offers visitors to our library free access to AncestryInstitution.com; FamilySearch.org is free for all users.] However, at some point the internet sources will run dry and you'll probably need to visit a repository such as the Historical Society of Pennsylvania to continue your research.
When just beginning your family history (or for those who've hit a brick wall), genealogical databases or indexes can be a very useful tool. In addition to specific county, church, and other records, many libraries have printed compilations or indexes to help you in your search. One such tool is the American Genealogical-Biographical Index. This volume not only consolidates indexes from over hundreds of published genealogies, but also has indexed a large amount of sources that previously contained no index. Entries are organized by last name, and often include a date of birth to help distinguish individuals from one another; imagine if your ancestor was named John Smith! There is no magic book when researching genealogy, nor does this title claim to be one, however it should be one of the sources you check during your research.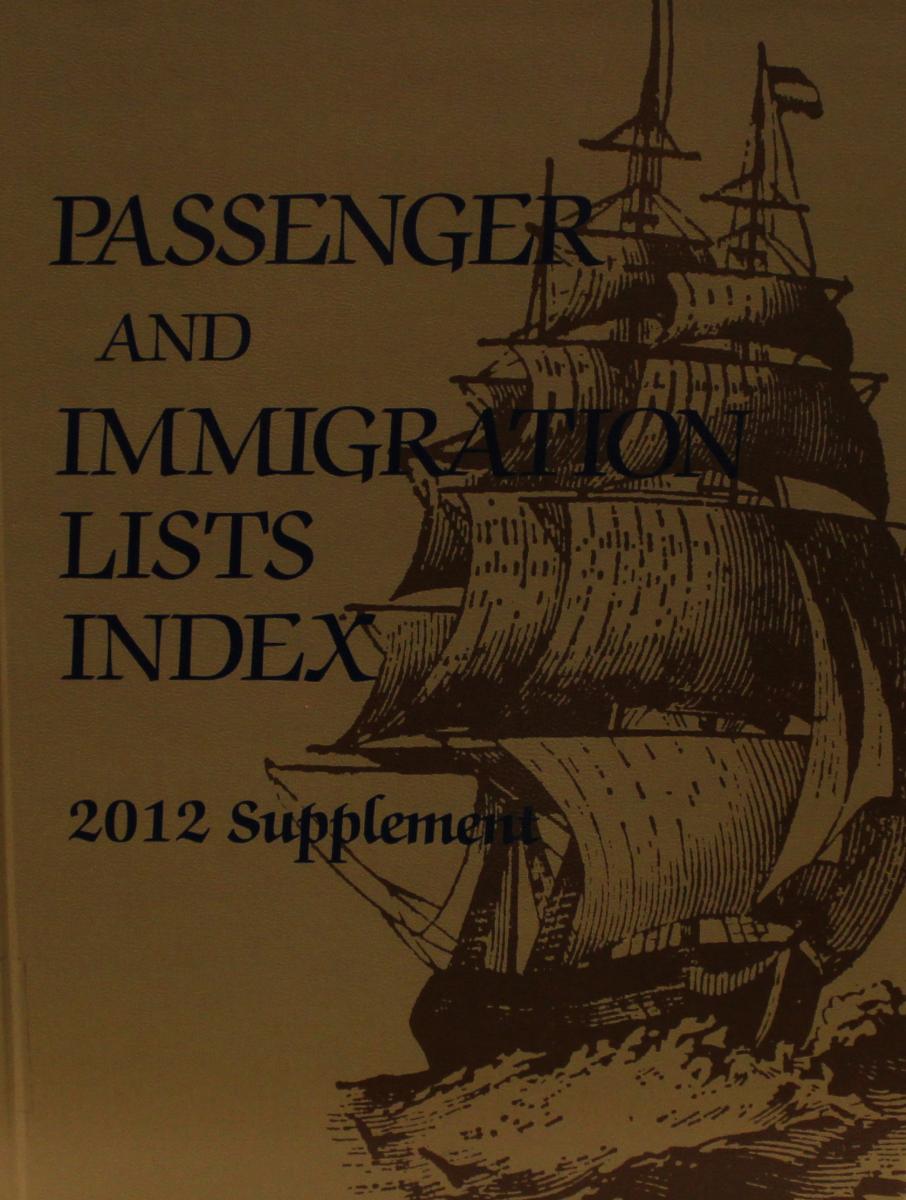 A useful volume in determining when your ancestor immigrated to America is the Passenger and Immigration List Index published by Filby & Meyers. It indexes hundreds of published passenger lists containing names of people who came to the United States and Canada in the 17th, 18th, and early 19th centuries. The lists also are organized by name, and often include place and date of arrival to distinguish individuals of the same name.
Of course, you must be cautious when using an index or compilation, as titles can be misleading. For example, while looking for your Pennsylvania ancestors, you may come across the book titled Early Pennsylvania Births 1675-1875. If your ancestor fit this criterion, a natural assumption could be that they should appear in this volume. However, upon closer inspection, the book contains select church and other records from the central and eastern parts of the state. You then could make an informed decision whether to check this volume. Knowing exactly what information each source contains is essential and can be a great timesaver.
Tracing your family history can be a challenging task. It can take many years to track down your ancestors. But through research, hard work, and a little help from the indexes, your family tree can bloom to life.
Additional sources:
HSP's library contains a large number of additional indexes for Pennsylvania and other states. They include: