Gambling: A unifying force in politics
Rarely in politics are there issues on which both parties agree with each other. One issue this commonly happens with is gambling. In the 1960s the first modern state lottery was created in New Hampshire, signed by a Democratic governor and passed by a Republican-led congress. Currently all but seven states have some form of lottery or casino gambling.
That's History looks at the facts and myths regarding gambling as a major source of revenue for states. The Historical Society's collections include more than 21 million items. Please visit the library at 1300 Locust Street or search our collections online.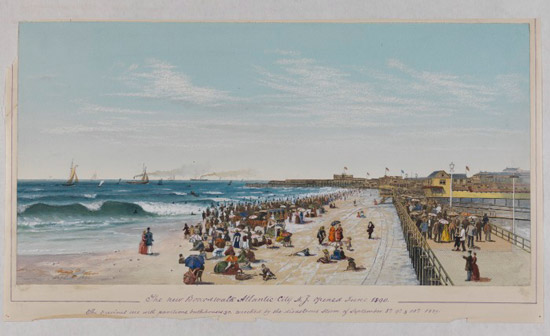 The boardwalk from the pre-casino era of Atlantic City (circa 1890)
About the Author
That's History
That's History was a biweekly radio segment co-produced by the Historical Society of Pennsylvania and WHYY featuring historian Jonathan Zimmerman that aired from 2011 to 2012. That's History took an event, issue or person in the news, and looked back into history for echoes, parallels, roots and lessons.