Missing but Never Forgotten
In the late 19th century, 4-year-old Charley Ross's abduction from the streets of Philadelphia became the first nationwide missing children case. Recently reopened after 32 years was the case of Etan Patz. Although both Etan and Charley were never found, they helped to create new methods and procedures regarding missing children.
That's History explores the issue of missing children cases and how they led to social change. The Historical Society's collections include more than 21 million items. Please visit the library at 1300 Locust Street or search our collections online.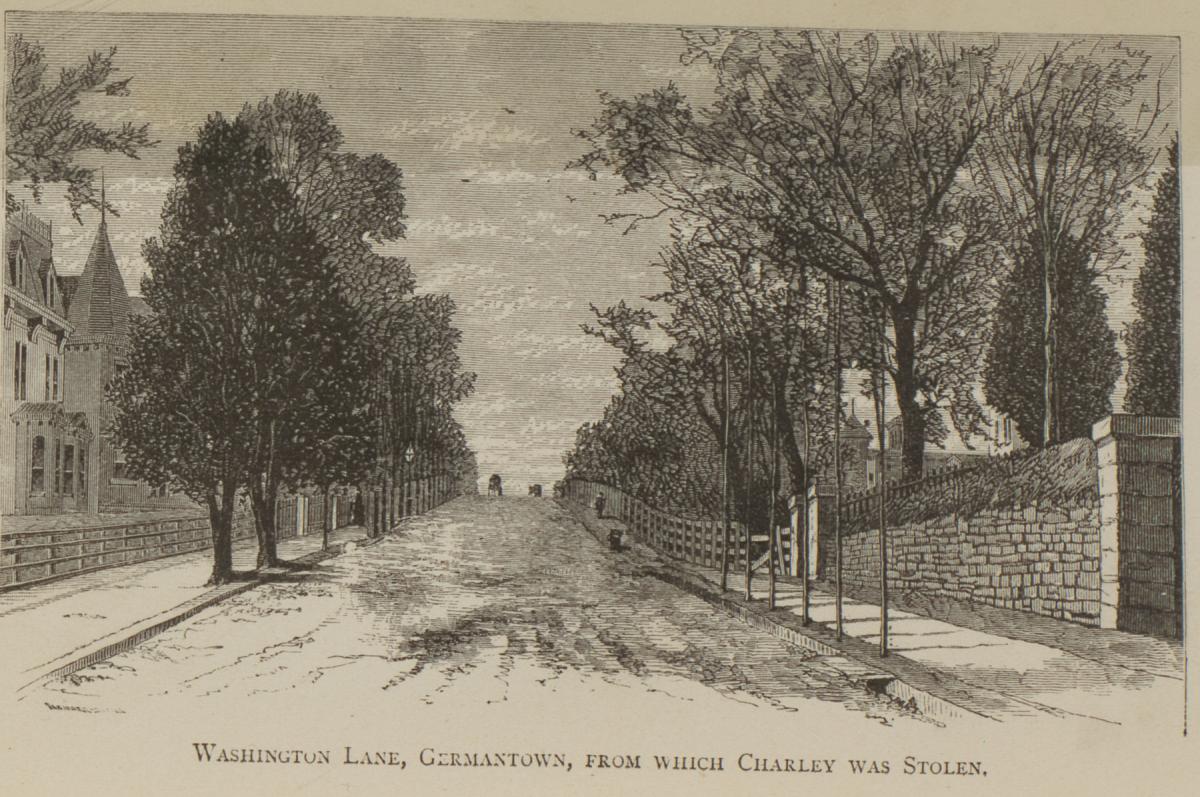 Picture of Washington Lane where Charley Ross was abducted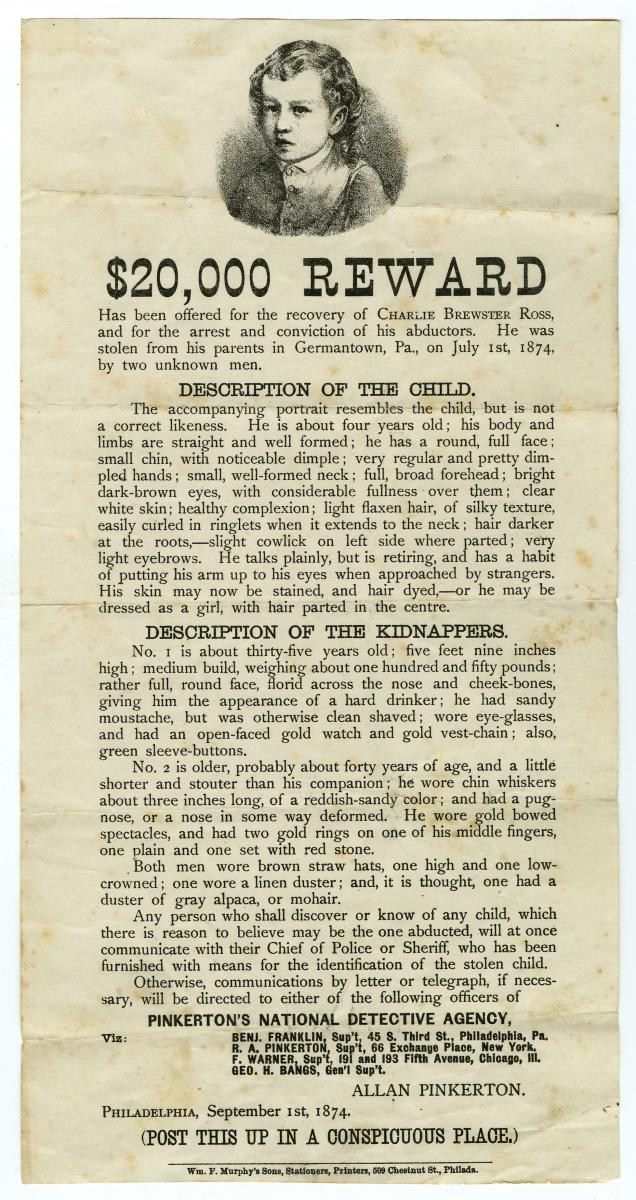 Poster offering a reward for the recovery of Charley Ross and the arrest and conviction of his abductors
About the Author
That's History
That's History was a biweekly radio segment co-produced by the Historical Society of Pennsylvania and WHYY featuring historian Jonathan Zimmerman that aired from 2011 to 2012. That's History took an event, issue or person in the news, and looked back into history for echoes, parallels, roots and lessons.