During the late 1930s and early 1940s Bensalem High School was a powerhouse for girls' sports. Their basketball, softball, and field hockey teams, led by Coach Helen M. Smith (d. 1989), all won several championship titles.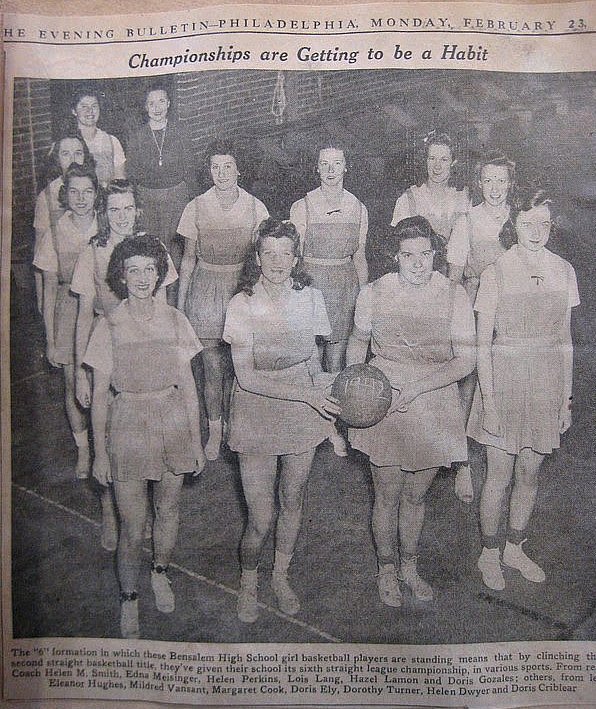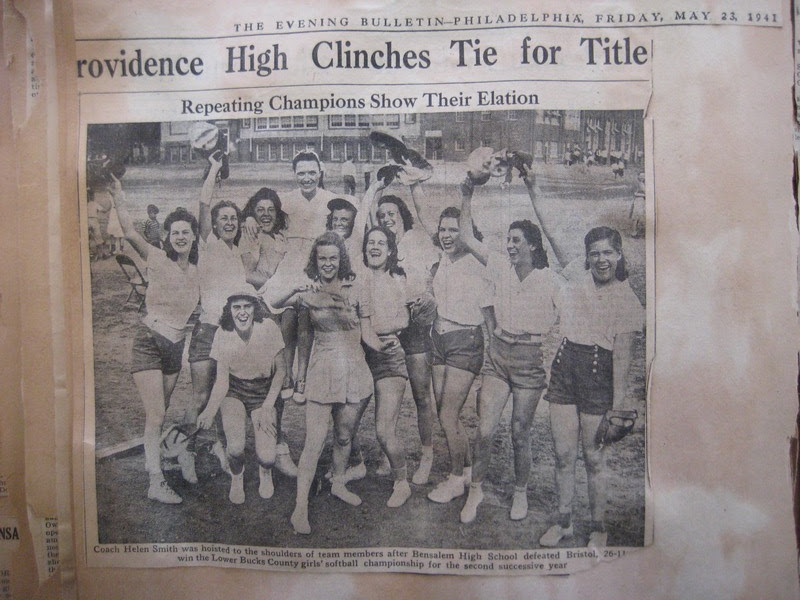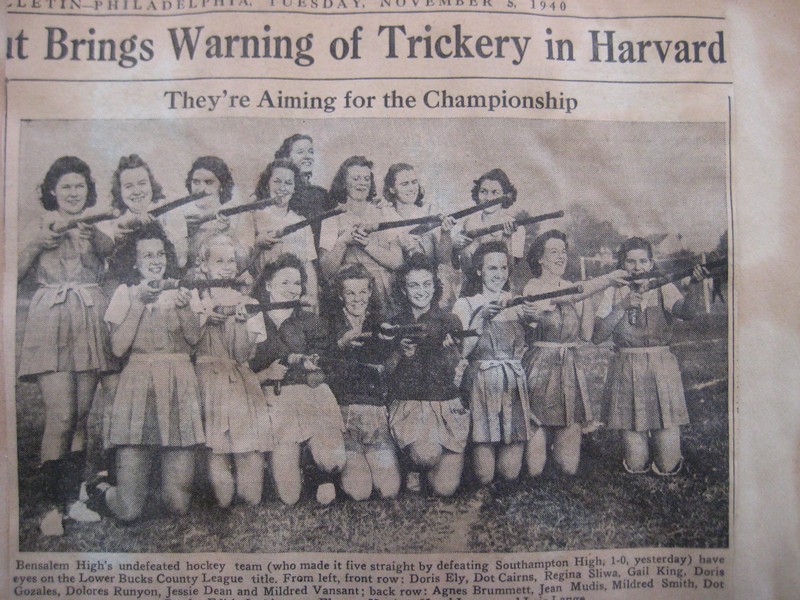 Helen Smith, who coached girls' sports at the high school from 1937 to 1943, later became the director of physical education and a guidance teacher at William Allen High School in Allentown, Pa. Highly active in the fields of girls' sports and physical education, she wrote numerous articles for state and national educational journals; was program chairwoman for the former Lehigh County Health, Physical Education and Recreation Association; and was president of the Lower Bucks County Coaches Association. Smith was inducted into the Hall of Fame for both Bensalem Township and William Allen High School.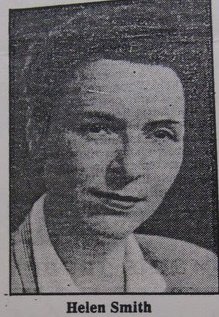 Bensalem High School's era of domination for girls' sports was captured by Dorothy Doyle Call (1923-2004) as part of a clippings scrapbook collection that she began to create while a student at the high school (see finding aid). A graduate of the class of 1941, Call had played on all of the girls' sports teams. Later, she worked as secretary to the superintendent and as office manager for the Bensalem Township School District.
The scrapbooks, dating from 1940 to 1967, document Bensalem High School and more broadly the Bensalem school district. The volume devoted to high school girls' sports dates from 1940-1945 and includes a few letters from Helen M. Smith to Dorothy Call, 1987-1989, as the two had maintained a close relationship.
This collection is one of many at the Historical Society of Bensalem Township that documents the history of the township and the surrounding area. Visit their website for more information!
See all finding aids for Historical Society of Bensalem Township
References:
"Helen M. Smith, Ex-phys Ed Director At Allen High School." The Morning Call May 19, 1989. Accessed March 27, 2013. http://articles.mcall.com/1989-05-19/news/2689489_1_physical-education-lehigh-county-health-allen-high-hall
"Ex-coach Smith dies." Bucks County Courier Times. May 24, 1989. (Part of scrapbook)