It's not every day that archivists get to work in a uniquely-designed home with an interior covered in multiple types of artwork from floor to ceiling. It is the case, though, if you're working at the Wharton Esherick Museum--one of the coolest places I've ever visited! (I'm so glad that the museum decided to participate in our project!)
The Wharton Esherick Museum was the home of famed artist Wharton Harris Esherick (1887-1970), who has been called the link between the Arts and Crafts Movement and the resurgent interest in furniture making following World War II; the dean of American craftsmen; and the foundation of the current Studio Furniture Movement.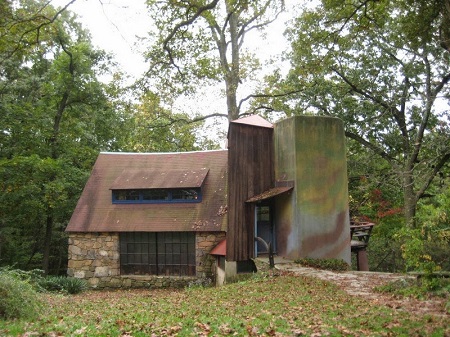 Esherick's home and studio, which took 40 years to complete. The artist and his wife purchased the property in 1913. Esherick painted the silo (right side) as an impressionist landscape scene of the property.
Born and raised in Philadelphia, Esherick learned wood and metal working at Manual Training High School, drawing and printmaking at the Pennsylvania Museum School of Industrial Art and painting at the Pennsylvania Academy of Fine Arts. As his foray into impressionist painting was unsuccessful, Esherick shifted his focus to wood around 1920.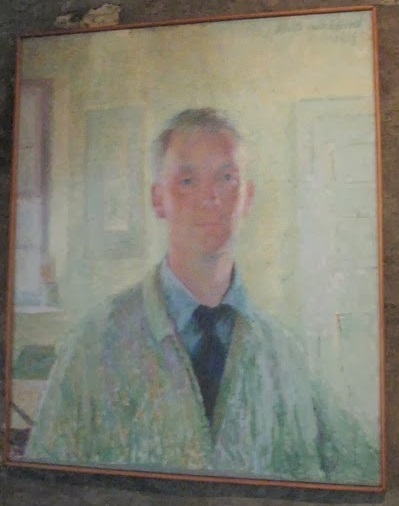 Self portrait, 1919
Largely influenced by German Expressionism, Esherick began by creating woodblock prints and carvings on frames of his paintings and furniture. He then began sculpting with wood; his sculptures quickly gained attention in the art world.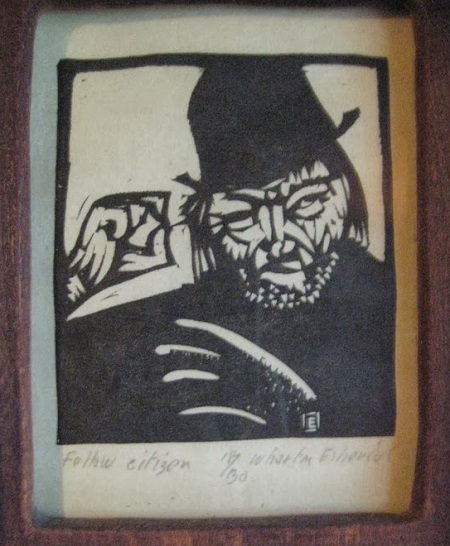 Woodblock print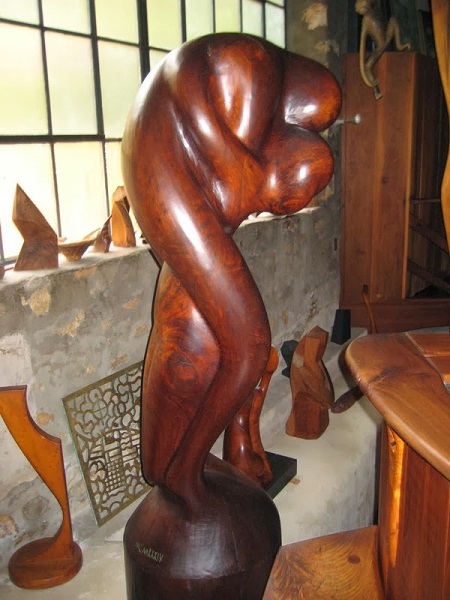 By the late 1920s, Esherick ventured into sculpting furniture, and "soon achieved his goal of creating furniture that would pass as sculpture, and sculpture that functioned as furniture, bridging the gap between art and craft." He began receiving commissions for furniture and interiors and quickly developed a following of dedicated customers.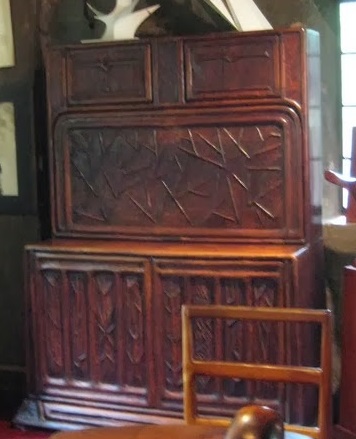 Drop-leaf secretary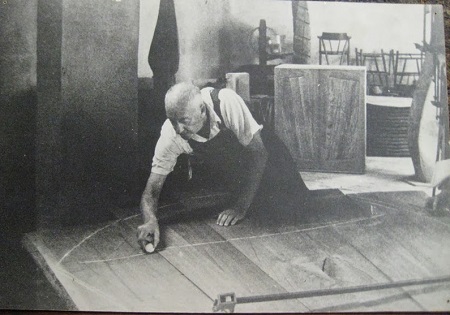 Esherick in his studio
As his designs were too unique to establish a style, it has been argued that Esherick's legacy was in "pioneering the way for successive generations of artists working in wood to exhibit and market their original, non-traditional designs."
Besides his artwork, the Wharton Esherick Museum also has various paper materials that document Esherick's work as well as his and his immediate family's personal lives. Not surprisingly, Esherick was surrounded by artists, several of whom included members of his own family such as his partner, actress Miriam Phillips (1899-1997), and his daughter Mary, also an actress and for a time a circus performer during the early 1940s. Esherick's daughter Ruth married architect Mansfield Bascom. Esherick's inner circle included many actors as his family was very involved with Hedgerow Theater (Rose Valley, PA), the country's first repertory theater founded in 1923.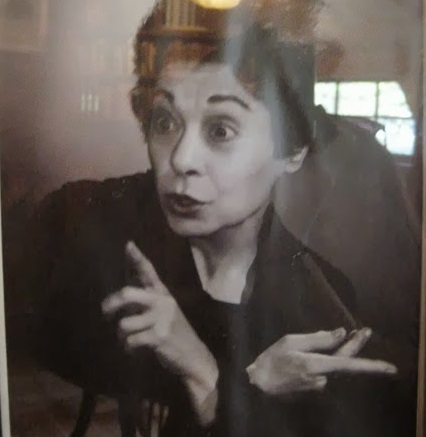 Miriam Phillips
Esherick's professional papers consist of materials that document his work, such as photographs, correspondence, and financial records; records relating to his commission and exhibitions; and clippings about the artist. Personal papers include correspondence, including letters between Esherick and a number of artist, authors, and other luminaries, such as Sherwood Anderson; family photographs; and personal financial papers, such as tax and property records. A significant amount of personal papers relate to Miriam Phillips, Mary Esherick, and Ruth and Mansfield "Bob" Bascom. The collection also includes papers relating to the founding of the Wharton Esherick Museum. 
Please do yourself a favor and visit this amazing museum to not only learn more about this influential artist through his papers, but to also see a plethora of Esherick's artwork up close and personal!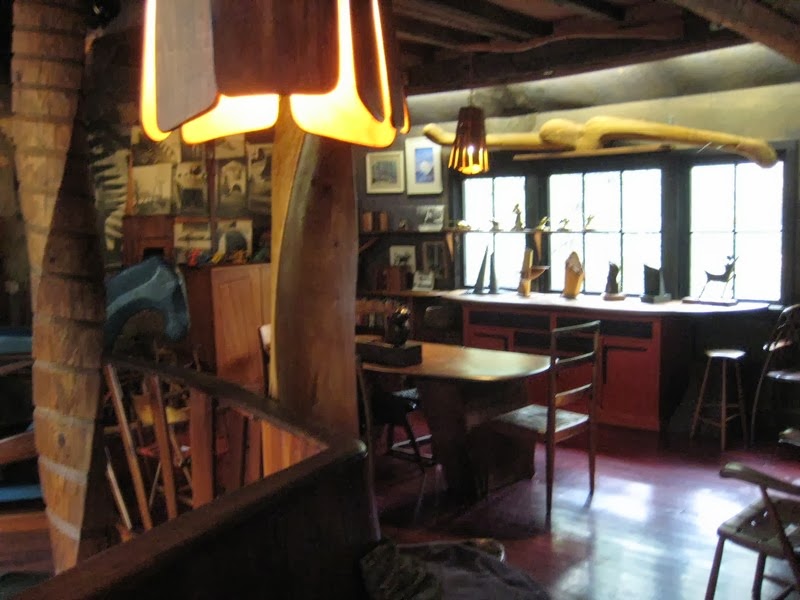 See all finding aids for Wharton Esherick Museum
Reference:
Wharton Esherick Museum. "About the Artist." Accessed October 31, 2013. http://www.whartonesherickmuseum.org/about.html