Frankly, we've been merry-making all weekend and we're not in the mood to write a proper blog post this week. Instead, we're going to share with you some of our favorite Christmas- and New Year's-related finds from the archives of small repositories. 
(Not satisfied? Review last year's holiday-themed posts about Belsnickel, AmChem's debt program, or the Mummers.)
The image at the top is from the Spring-Ford Area Historical Society.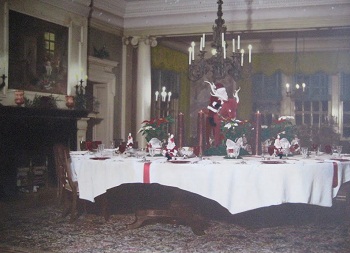 Glen Foerd, halls decked for Christmas.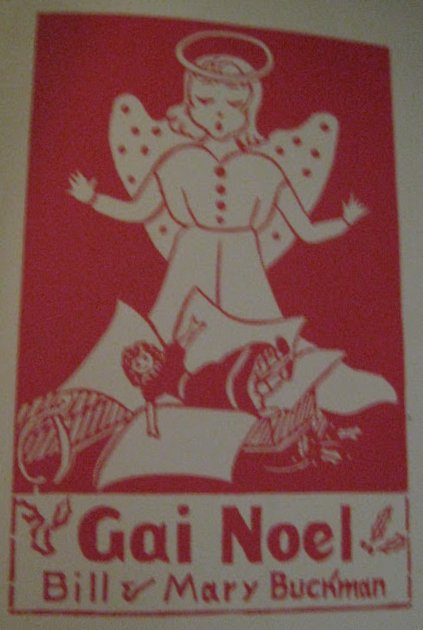 Card from the archives of the Philadelphia Sketch Club.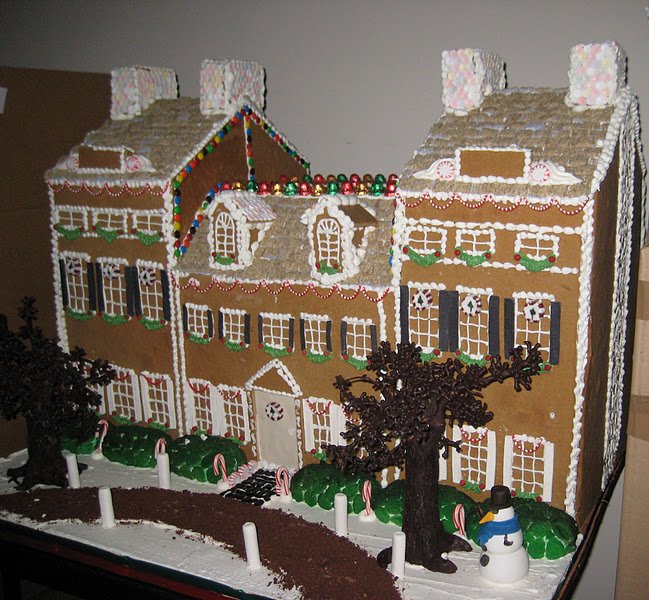 Strawberry Mansion, in gingerbread form.
Let's not forget New Year's! In Philadelphia, that can mean only one thing: Mummers.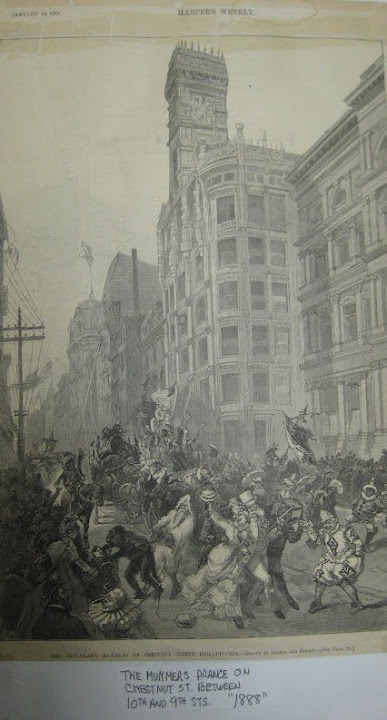 A print of the mummers parade in 1888 (before it was official), from a scrapbook at the Mummers Museum.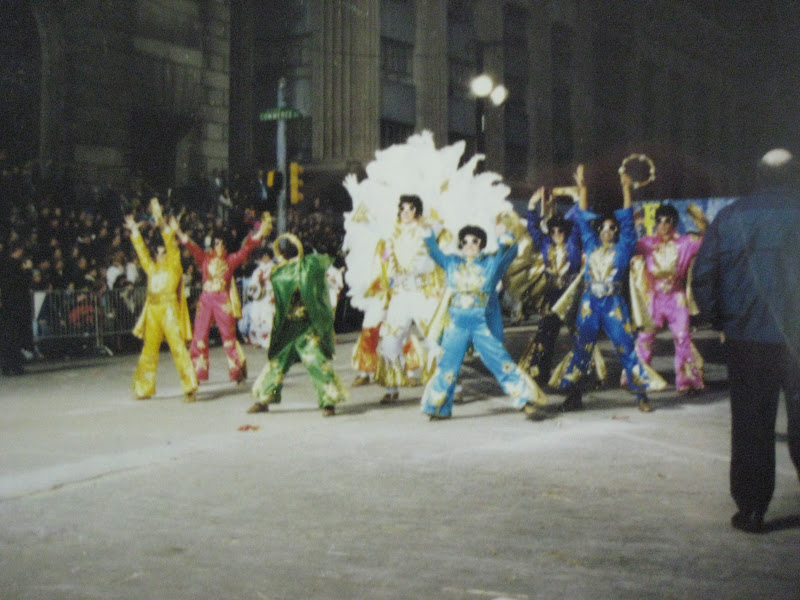 A more modern view of the Mummers Parade: photo of an Elvis-themed routine from the Mummers Museum.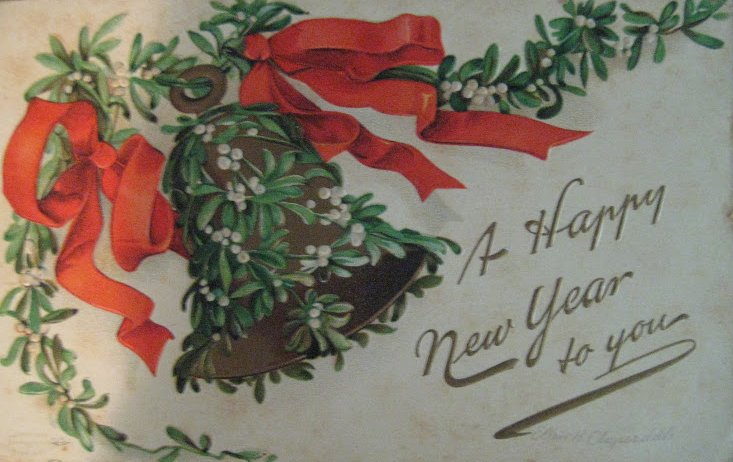 New Year's card from the Lansdale Historical Society.