The sport of rowing in Philadelphia has a long and venerable history. The gentlemen of our city would take to the water to compete for distinction and bragging rights. With the damming of the Schuylkill River, which was completed in 1821, the sport grew in size and structure in ways that these genteel men could not have imagined.
After the damming of the river social clubs were formed and the first river regatta was held between the Imp and Blue Devil social clubs in September of 1835. From then until now regattas have been taking place on the river attracting thousands of spectators often sparking bets that were much larger than the purses to be won in the race. In the mid 1800s the main social clubs built boathouses along the river, which became the now famous Boathouse Row.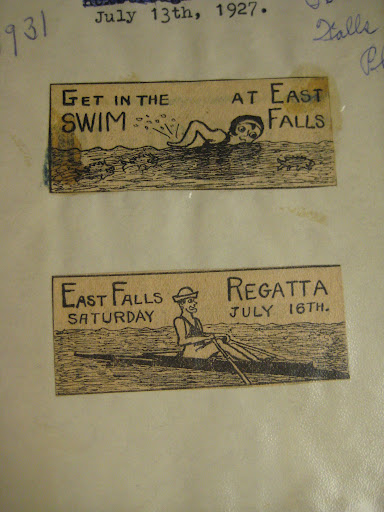 In post Civil War America with the increase in affluence and leisure time the sport reached its heyday, not to be passed over until the end of the century by baseball and football in popularity. The sport saw resurgence in popularity in the 1960s with the rise of John B. Kelly Sr. the unbeatable rower who eventually went on to take Gold in the Olympic Games.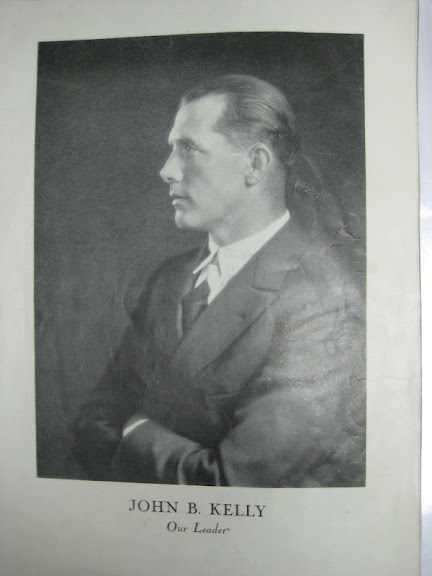 A resident of East Falls, Kelly and his family became well known throughout the city of Philadelphia and the world through the accomplishments of his children. The drive on which Boathouse Row stands now bears their name. The area of the city known as East Falls has been the home of many rowers, producing multiple Olympic Medal holders over the years. 
The history of this sport and its East Falls competitors is preserved in collections held by the East Falls Historical Society. They safeguard the unique history of our city through the preservation of original documents and historic buildings, recording oral histories, and education.
You can find descriptions of the collections at the East Falls Historical Society on the PACSCL finding aid website.