Of all the adopted collections that have come through the ranks, my favorites remain the ones that offer windows into Philadelphia's rich cultural history.  The John Neagle papers and related items (Collection 2112), which I recently processed, is one such collection.
John Neagle (1796-1865) was born in Boston, Massachusetts, but he worked primarily in Philadelphia as a portrait painter in the mid nineteenth century. He studied under artists such as Thomas Wilson, Bass Otis, and Thomas Sully. Both Otis and Sully praised Neagle for his abilities. In 1818, Neagle ventured to Lexington, Kentucky, with the hope of setting up a business; but he soon discovered that another artist, Matthew Harris Jouett, was already established there.  Neagle returned to Philadelphia but soon traveled to Boston to study art under Gilbert Stuart. In 1826, Neagle returned to Philadelphia and married Mary Chester Sully (1802-1845), the niece and stepdaughter of Thomas Sully. From 1830 to 1831, he served as director of the Pennsylvania Academy of Fine Arts. In 1835, he helped establish the Artists' Fund Society.
Most known among Neagle's many works are Big Kansas, or Caussetongua (1821), Sharitarische, Chief of the Grand Pawnees (1821), Pat Lyon at the Forge (1826-1827), Patriotism and Age (1831), William Potts Dewees (1833), and Henry Clay (1843).

The Neagle papers, though small in size, contains a wealth of information on his life and work. The collection is mostly comprised of volumes.  Among them are scrapbooks (put together by a later family member), one of Neagle notebooks, a cashbook, a list of items loaned to other artists, and a personal diary or "blotter" is it is called.  This blotter offers a unique and personal glimpse into Neagle's life from 1825 to 1852; and in it, he discussed everything from his art to his family members.
In addition to manuscripts, the collection also contains thirteen wonderful cased photographs showing Neagle and other members of his family.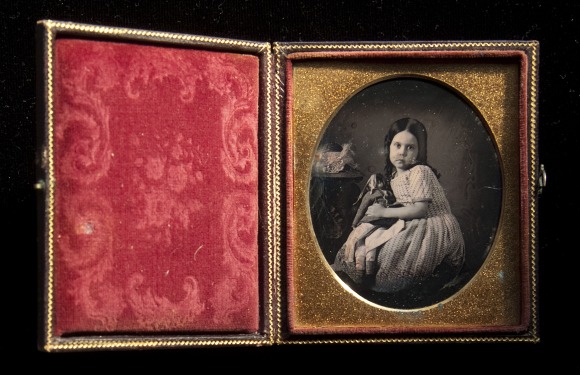 Neagle's youngest daughter, Ellen Neagle, with her doll.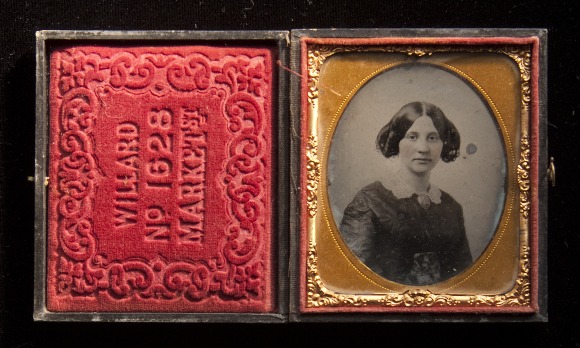 One of Neagle's middle daughters, Sarah Neagle.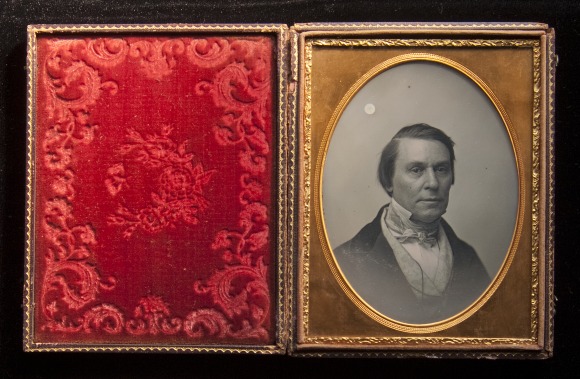 Another view of John Neagle, circa 1850
Beyond this collection, HSP also has a commonplace book kept by Neagle (Am .108) that contains his notes on the art of painting. In it Neagle described the the media and technique used by master painters and his own experience in the mixing of colors and the use of oils, canvases, varnish.  It's a fantastc resource on the history of painting mediums and methods.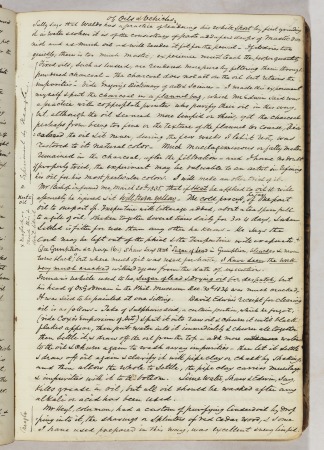 "Of Oils & Vehicles," 1839, from John Neagle commonplace book.
The John Neagle papers and related items (Collection 2112) is open for research and its finding aid can be found through our online catalog Discover or on our website.