In 1869, an enterprising young man in Philadelphia named Francis Wayland Ayer started a company that would revolutionize the way that businesses communicate with their customers. 
Inspired by a year-long stint working on commission for the publication National Baptist, the precocious 21-year-old established the nation's first advertising agency with the help of a $250 investment from his father Nation Wheeler Ayer. The firm—named N. W. Ayer & Son—primarily worked with small trade and religious publications in its early years. Over time, however, the firm's client list would expand to include some of the most recognizable companies in the history of American business.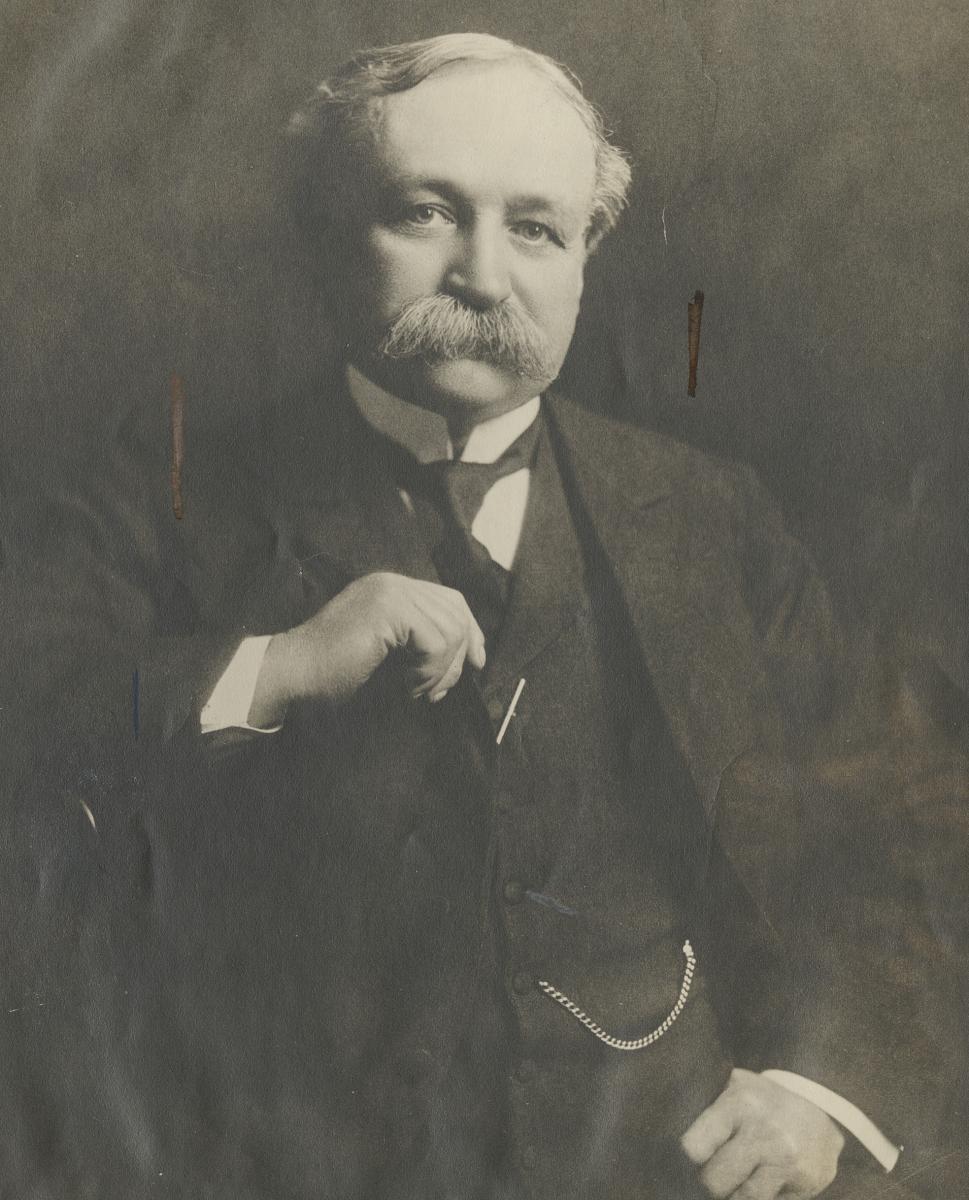 Francis Wayland Ayer, photograph (undated), Philadelphia Record photograph morgue collection (Collection V07), Historical Society of Pennsylvania.
The firm developed a reputation for innovation by pioneering practices that carry on to the present day. N. W. Ayer & Son was the first agency to utilize open contracts, beginning with the Philadelphia rose producer Diggee & Conard. The company also became the first of its kind to employ full-time copywriters and maintain an in-house art department. 
By 1890, the company had become the largest advertising agency in the United States, which led competitors to imitate its business practices. 
N. W. Ayer & Son's renown attracted major clients for whom the company would craft some of the most memorable advertising campaigns of the 20th century. In 1912, the company authored Morton Salt's "When it rains it pours" slogan. In 1921, it rolled out Camel Cigarettes' famous "I'd walk a mile for a Camel" catch phrase.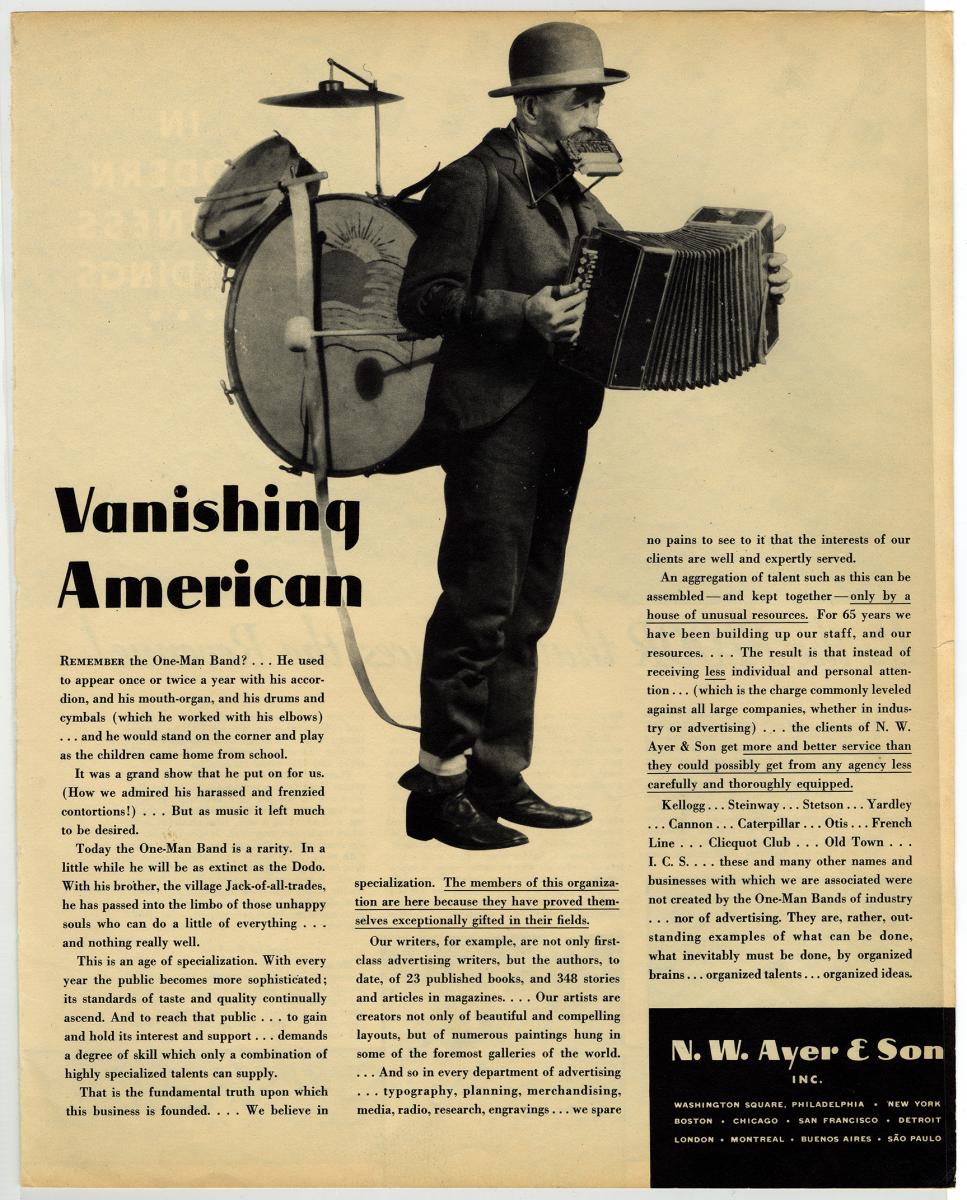 Advertisement for N.W. Ayer & Son's services titled "Vanishing American" (1935), Balch Institute ethnic images in advertising collection (Collection 3238), Historical Society of Pennsylvania.
As the 20th century progressed, N. W. Ayer & Son helped companies and organizations cultivate brand-defining campaigns: "Be all you can be" for the US Army, "A diamond is forever" for De Beers, and "Reach out and touch someone" for AT&T all originated in the creative departments at N. W. Ayer & Son. Wanamaker's, Rolls-Royce, Canada Dry, Continental Airlines, and other significant brands also worked with the firm. 
In addition to influencing the advertising sector, N. W. Ayer & Son had a lasting impact on the nation's cultural landscape, developing countless images, jingles, and slogans that continue to resonate with consumers. 
Following financial troubles in the 1990s, the company merged with the agency D'Arcy Masius Benton & Bowles in 1996, becoming the McManus Group. When the firm dissolved in 2002, it was the longest-operating ad agency in US history.