The Chew family?  Yep, pretty sure we have their records.
The Hopkinson family?  Yeah, we've got them too.
The Logan family?  Yes, them too, and related families.
The Cadwalader family?  We've got boxes and boxes…and more boxes!
The Bartram family?  Believe it or not, yes!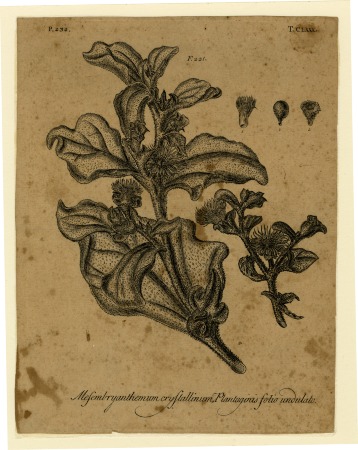 HSP is well known for its collections from various political, military, legal, and merchant families of the 1700s and 1800s.  But we also have numerous collections from folks from the same era who were involved in everything from medicine to cartography to science.
From the sciences, we have the Bartram family.  John Bartram (1699-1777) was a self-taught botanist who eventually became known as the "Father of American Botany." His interest in plants led him to create a botanic garden in Philadelphia's Kingsessing neighborhood.  He spent much of his life traveling throughout the Eastern United States collecting specimens for his garden.  In 1765, King George III dubbed Bartram a "Royal Botanist."
Bartram had several sons, his most famous being William (1739-1823) who also pursued a career in botany.  William accompanied his father on many of his journeys.  From 1773 to 1776, William travelled on his own throughout the Southeastern United States where he came in contact not only with indigenous flora and fauna but also with Native American Indian tribes.  He documented his journey in the published work often referred to as Bartram's Travels.
The finding aid for this small but important collection is on our website, both as a pdf and in EAD.  In addition to these lovely engravings, the collection mostly consists of portions of John's and William's journals, correspondence, and other family papers and volumes.  John and William Bartram are credited with identifying over 200 native plants in the Philadelphia region.  You may be carrying on their legacies in your own garden.  You can also witness the modern day fruits of their labors at Philadelphia's own Bartram's Gardens.