This November marks the 180th birthday of popular novelist Louisa May Alcott (1832-1888), author of such works as Flower Fables (1854), Hospital Sketches (1863), and Little Women (1868).  Most people associate Alcott with her life and work in Massachusetts, but did you know she had a Philadelphia connection?
Louisa was born in Germantown on November 29, 1832 at 5425 Germantown Avenue.  Her parents were from Massachusetts, Amos Bronson Alcott was an educator and Abigail May was a social worker. The couple moved to Philadelphia at some point after they were married in 1830. Amos was called to teach in Germantown with the help of Reuben Haines, then owner of the Wyck House.  Amos served as the head of a school on Eighth Street near Locust Street; and he later ran a school in Germantown.  Accounts vary as to when exactly the family moved back to Massachusetts; but once they did move, they lived in Concord and a short-lived experimental communal village known as Fruitlands before moving to Boston.  Amos continued his work in local schools and became friends with the likes of Ralph Waldo Emerson and Henry David Thoreau. Amos and Abigail successfully raised a family for four daughters: Anna (born 1831), Louisa, Elizabeth (born 1835), and Abigail (born 1840).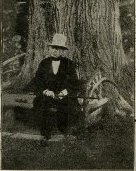 American authors Emerson and Thoreau, as well as Nathaniel Hawthorne and Margaret Fuller, played roles in Louisa education in Massachusetts, though she we primarily educated by her father at home.  As a child she was a voracious reader. She began writing her own stories as a teenager, but she did not find immediate success in the field.  Her sisters had found work to help support the family, and Louisa did the same with the occasional sewing job or work as a governess.
Still, she did not give up on writing entirely. She had some short stories and poetry published early on, and became a more well-known author with her first book, Flower Fables, published in the 1850s.  She found company with other authors and performing artists in Concord and Boston, which helped her remain in the area's cultural and literary loop.  She took a brief break from writing in 1862 when she moved to Washington, D.C. to serve as a nurse during the Civil War.  While there, unfortunately, Louisa contracted typhoid fever.  She was treated with a drug containing mercury and suffered from the effects of mercury poisoning for the rest of her life.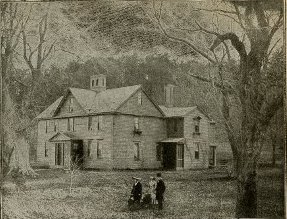 She picked up writing again after her service and found monetary success publishing sensational stories, such as Pauline's Passion and Punishment (1863), under the pseudonym "A. M. Barnard." But it was her best known work Little Women (1868) that brought Louisa fully out of obscurity. Little Women did not take shape until about a year after one of her publishers asked Louisa to write a book for girls.  The novel -- based largely on Louisa's own life with three sisters -- was an instant hit and Louisa May Alcott was officially a household name. Little Women spawned several sequels, and Louisa went on to produce novels for children and adults.
In the 1870s, Louisa became active in the women's suffrage and temperance movements.  She never married but came into custody of her sister Anna's baby, Louisa or "LuLu" as she was called," after Anna's untimely death in 1879. Her mother had died a couple years earlier, so Louisa spent most of her later years with her father.  He died in March 1888 just a few days before Louisa. The family never again returned to Philadelphia, but a historical marker denotes the place of Louisa's birth in Germantown.