The second in a new series, the following article was written by HSP Digital Services Intern Mark Carnesi and is being posted on his behalf. Stay tuned in the coming weeks as Mark continues his look at the George A. Foreman scrapbook collection. Read part one here.
---
The first post in this series introduced the George A. Foreman scrapbooks on the Philadelphia Transportation Company [#3267] and gave a brief overview of the contents of this fascinating collection.  Let's now take a closer look at an important aspect of the collection: the many women who worked at the Philadelphia Transportation Company (PTC) in the 1940s and are depicted in the collection.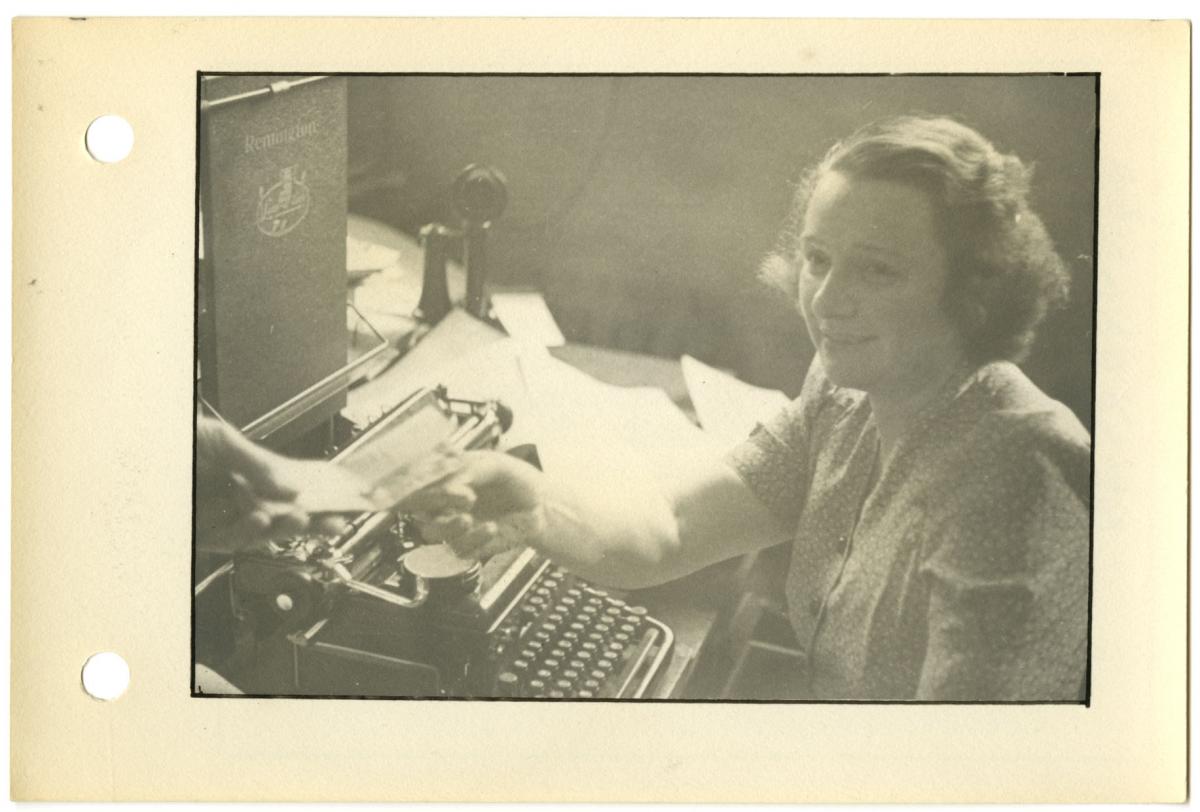 One thing that is evident in viewing the photographs and annotations in the collection is the vast majority of these women were in secretarial or administrative positions, including clerks, typists, stenographers, and office assistants.  At the same time, a common PTC role for women in the 1940s was to work as either an elevated or subway cashier.  A number of these women are depicted in the collection, including Emily Rinnert, the subject of a 1941 Public Ledger article entitled "Furious Tempo of Passing Throng Leaves Miss Emily R. Unruffled."  In it, Ms. Rinnert talks about her experiences over the course of 29 years as a cashier on the Market Street El, although the author of the article seems most interested in the number of marriage proposals she had received from customers.  One gets the sense the author's questions also left Ms. Rinnert unruffled, as she states "I always told them I had work to do.  And so I did."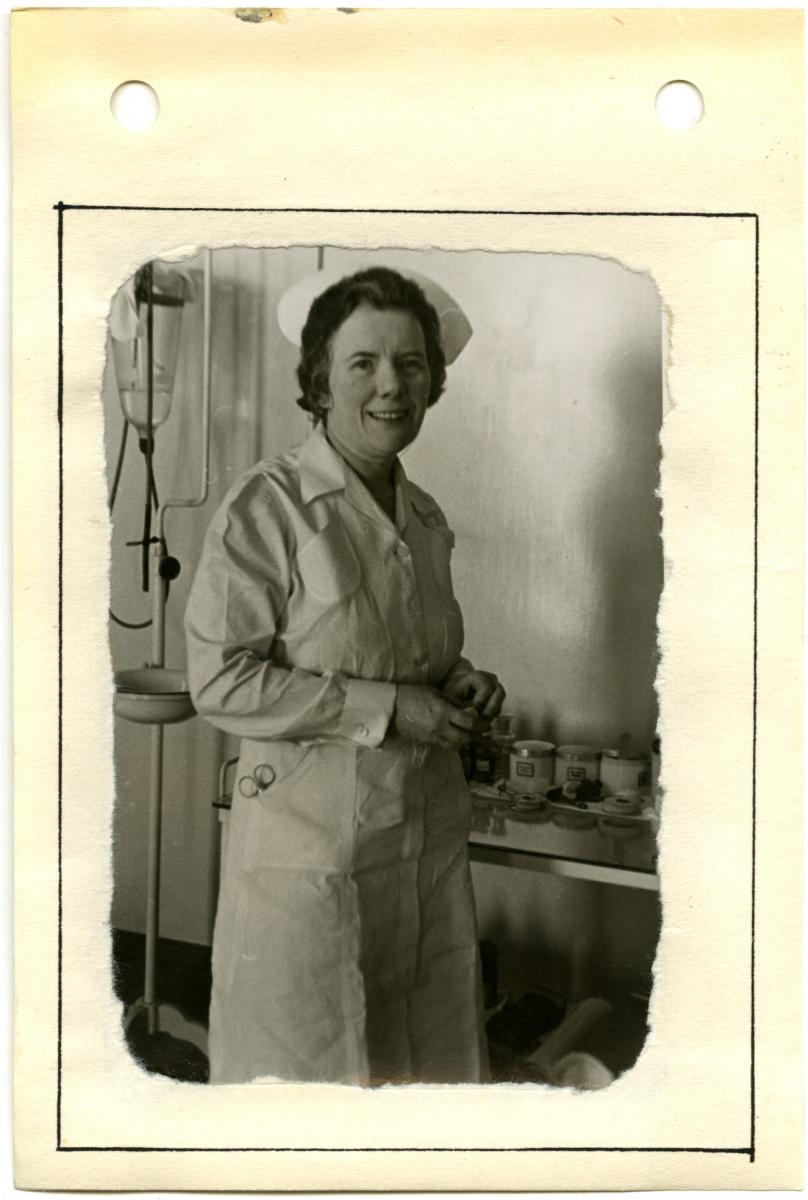 Other women depicted in the collection include PTC nurses as well as waitresses at The Tasty Inn, the lunch counter and soda fountain at the 69th Street Terminal, where one could buy an ice cream sundae for just 15 cents.  Foreman makes a point of noting the friendly and pleasant service he always received from the waitresses who worked there.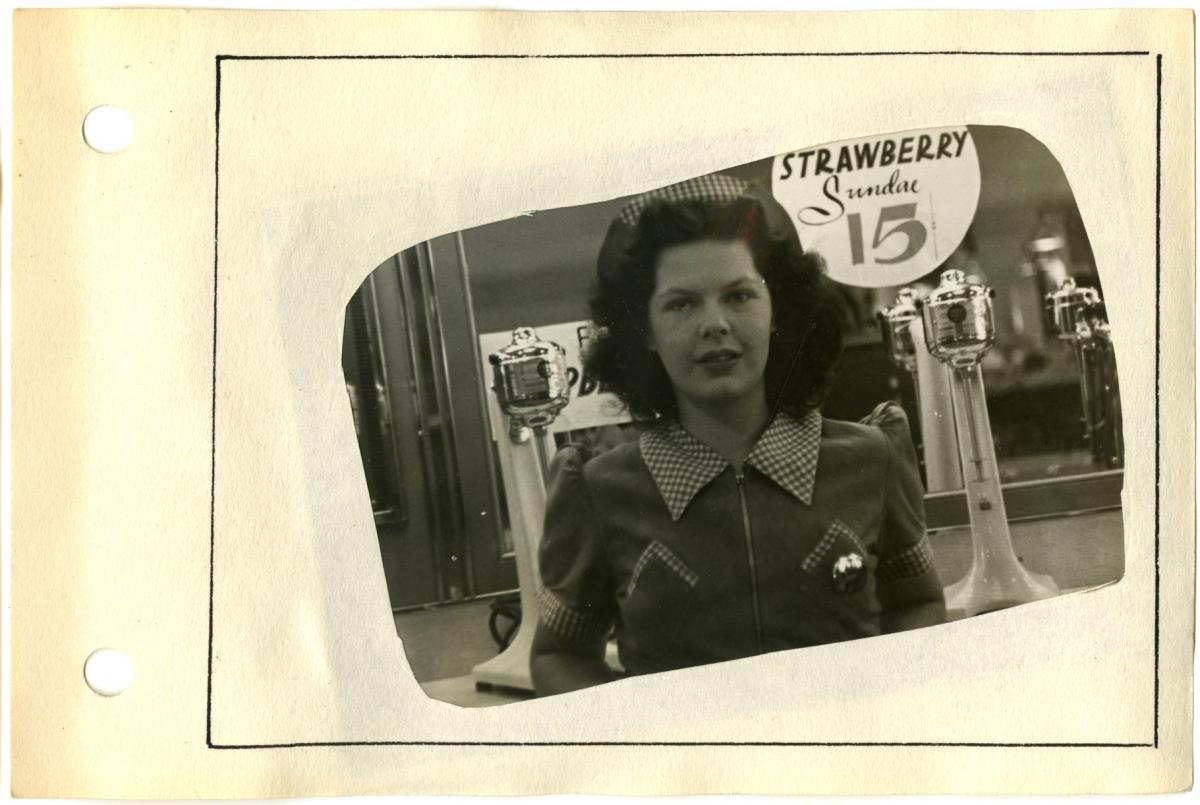 However, without question the woman who receives the most attention in the collection is Dorothy E. Williams, who was mentioned in the first post in this series.  Ms. Williams was, as noted in a 1943 article in the Evening Bulletin, the "first woman El motorman in the history of the Philadelphia Transportation Company."  A former grocery store clerk, Ms. Williams was 23 when she joined the PTC in 1943, first as a platform guard and then as a motorwoman.  Mr. Foreman apparently knew her well and pays her a high compliment in his notes when he states she was "a quiet, efficient operator with a splendid record."