The Cassel Collection (Collection 1610) is one of twenty-one collections documenting immigrant and ethnic history receiving processing, digitization, and conservation treatment as part of the Digital Center for Americana Project Phase II. Abraham H. Cassel (1820-1908) was a collector of books and materials related to Pennsylvania German religious history. Highlights of the collection include illuminated hymnals from Ephrata Cloister and the Schwenkfelder Church, as well as a hymnal belonging to German Pietist and mystic Johannes Kelpius.
Many of the 47 volumes in the collection had cover boards that were partially or completely detached, and the conservation staff looked for new solutions to re-attaching the covers each time, as a solution that works for one volume might not work well on the next volume. One such volume was the Death register of the Ephrata Cloister 1728-1821. The front cover was completely separated, and a significant amount of spine leather was missing.

We decided to re-line the head and tail of the spine and secure the covers using airplane linen, covered by a layer of dyed Japanese tissue, adhered to the spine using wheat starch paste.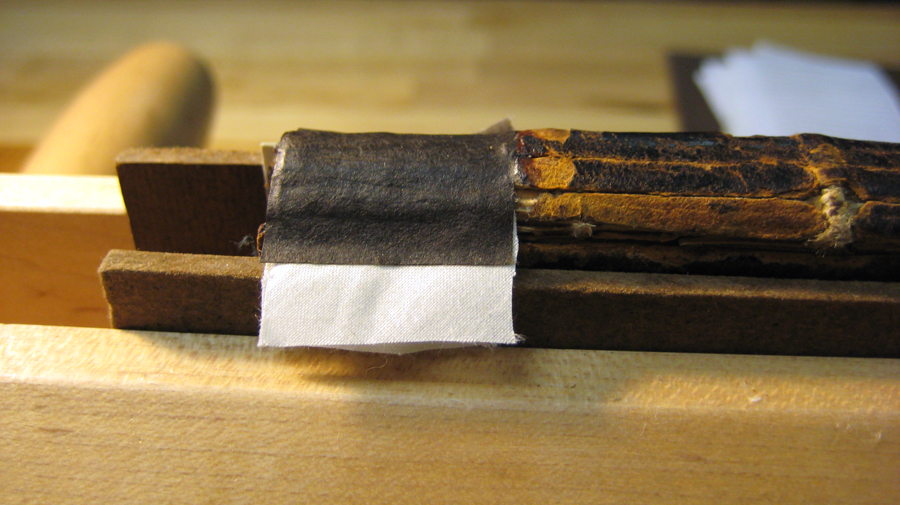 Pictured below is a close-up of the inside of the cover at the top of the book. To re-attach the cover board, the airplane linen and tissue we pasted to the spine was pulled to the inside of the book. Then we applied paste and inserted the cloth between the paper layers of the cover.



Most of the manuscripts in the Cassel collection were written with iron gall ink, the standard ink used throughout the 18th and 19th centuries. Ink recipes varied widely, and over time some inks corrode, depending on preparation, environmental conditions, and the condition of the paper. These holes created by the ink, familiar to many researchers, are known as lacing.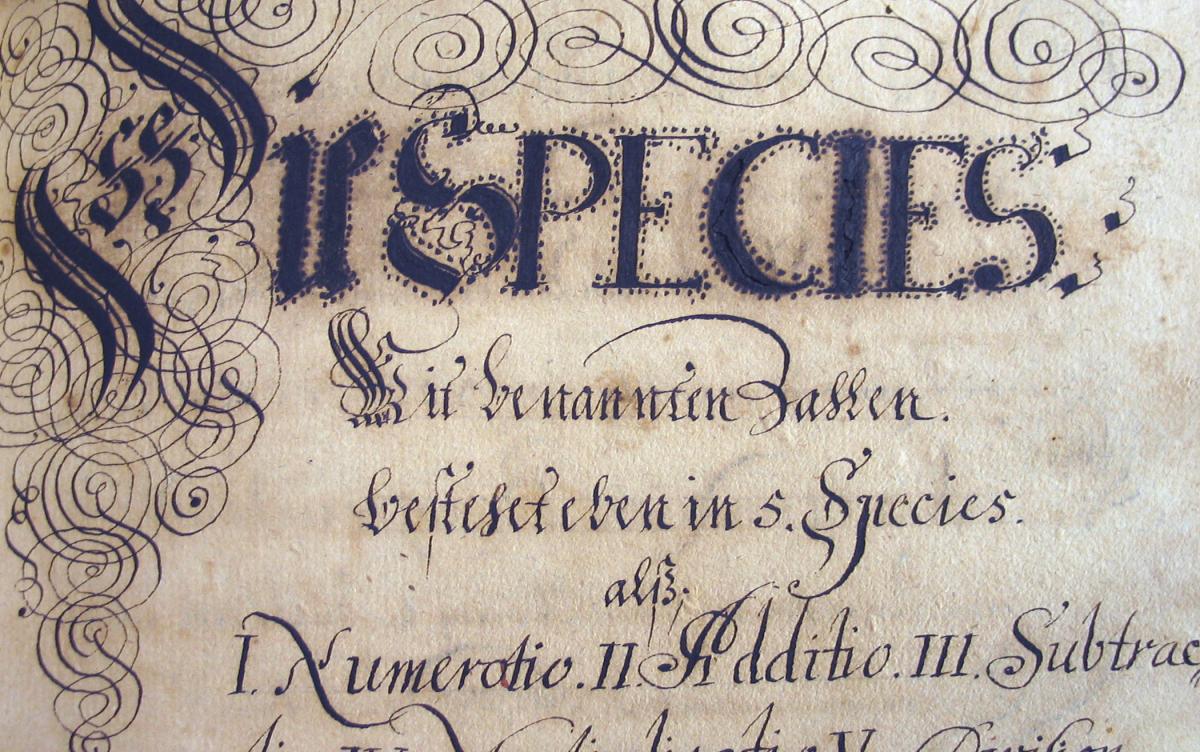 Pages from Arithmetiche Instructiones (1717), a book containing instructions for carrying out basic math functions along with completed practice exercises, displays extensive lacing in its heavily inked subtitles. Fragile areas were backed with Japanese tissue, toned to match the paper.